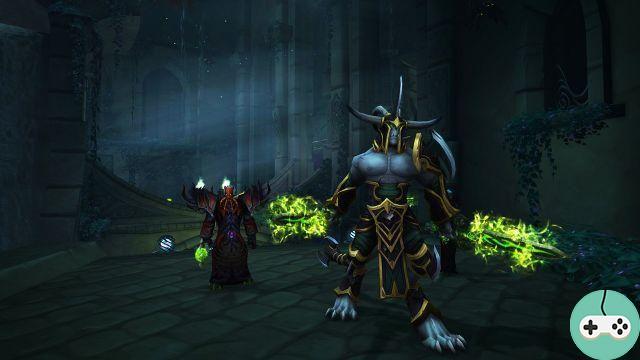 A few months ago, I had a preview of the Warcraft movie. Following the adventures of Kahdgar, Medivh, Durotan, Garona and Lothar, on my return from Paris, I was immediately back in play after a break of a few months. Well, sure, there was not much to do, I already had my garrison and my port, I just had to finish my legendary ring, the rest of the high-level content not- available by the raid tool being inaccessible to me due to lack of time to invest myself with a guild.
The pre-extension patch released in early August put me back in the bath gently. During this update were notably added class rebalances (with disappearing spells and new ones arriving), the new interface for transmogrification and the highly anticipated Demon Hunter. This hero class begins the adventure at level 98 and quickly progresses to level 100 thanks to a tutorial on the Broken Islands. A contact character, he wears superb twin blades (thieves or hunters will nostalgically remember the all too rare weapons that can be stowed away like this and were so popular at one time) and can either be a melee DPS or be a tank.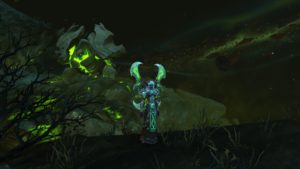 The pace has accelerated with the arrival of the invasions which occupied us during this month of August, allowing in particular to equip our characters in anticipation of Legion thanks to the blue equipment level 700 recovered in the chests of the event. . A good way also to build the remaining characters thanks to the very generous amount of experience distributed in each phase. Note that if you return to play for Legion, you can use the Sesame offered which will propel one of your characters directly to level 100.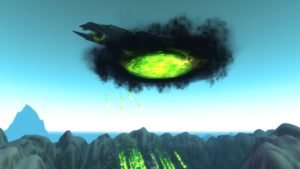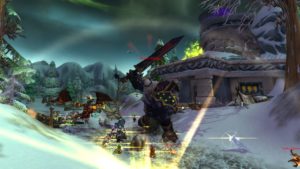 If you didn't need the experience or the equipment, I hope at least you got this little mascot!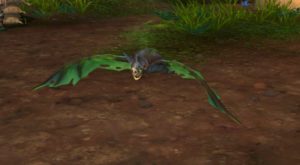 Today, the wait is finally over. It's time to get down to business! The Legion is here! Like every expansion, Blizzard offers a phenomenal amount of content and it all starts with exploring new areas, allowing you to level up to level 110 (Azsuna, Val'sharah, Highmountain…). Small novelty on this side: the areas are dynamic, that is to say that you can choose to go to the one of your choice regardless of your level. A very good thing that will avoid the traffic jams of the launch.
Then there are the dungeons. You will find them as you level up. Then of course, once at maximum level, level 110.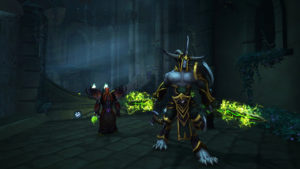 Because the goal for many will be to equip themselves while waiting for the opening of the raids, which should arrive about 3 weeks after the launch! And that will also go through the new system of prodigious weapons. But for that, I leave you to watch the official presentation videos which will be much more explicit than a long speech:
At level 110, you will also be able to discover a new type of quest, expeditions. By participating, you will be able to build your reputation towards one of the five factions of the Shattered Isles, whether solo or in a group.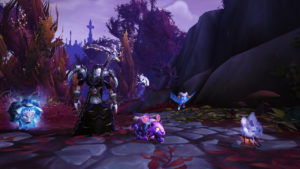 Finally, this article would not be complete if I did not talk about class areas, a privileged place for any player who wishes to meet other members of his class and adapted challenges. Spread across the world, these areas are accessible via the new capital of the moment, Dalaran, or directly via a spell that allows you to teleport there. Playing a thief, here is her future domain in a completely non-objective way: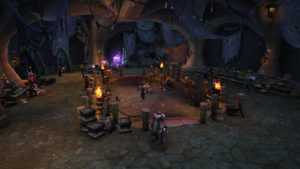 So don't wait any longer, Legion is here and waiting for you! And if you haven't yet fallen for this extension, do not hesitate to participate in our contest to try to win it!
Buy Legion