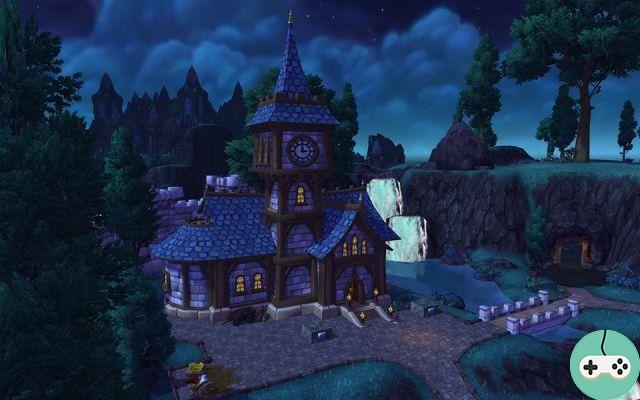 We continue the tour of the answers given by the developers in relation to many future features of Warlords of Draenor: PvP, professions, transfer of characters and Fiefs.
Gladiator's Trial
In various responses given on Twitter, the developers have clarified the scope of the Gladiator's Trial, a new competitive PvP mode.
This is a game mode for the elite, based only on skills and not equipment
more accessible PvP will be added, such as the Ashran area
solutions will not penalize players absent from sessions too much
functionality must strike a balance between flexibility and competition
Also note that it has been confirmed that this will not replace the classic arenas. For more details on the Gladiator's Trial, you can re-read the PvP changes topic in the expansion.
source
@Drockzo112 We'll get more info out there. I appreciate an overdramatic forum post as much as anyone though.
- Holinka (@holinka) November 15, 2013
@MissBoJangles1 Trial is for elite players who want only skill to matter. More accessible PvP will be things like Ashran.
— Greg Street (@Ghostcrawler) November 14, 2013

Occupations
They want to reduce the number of gems and enchantments to place on equipment to make optimizing a new piece of equipment less time-consuming and laborious. However, they want the related trades to remain profitable. They are considering different solutions, such as making certain elements rarer. If, for example, you can sell a gem as expensive as 3 gems currently, the benefits will still be there.
source
Perfect
Lore
source
We do want to slim down on the overall number of gems and enchants you'll need to put on your gear. That's primarily a quality of life change. We want to make it less of a hassle to be able to equip a new item.
That said, we don't think these changes have to mean that e.g. Jewelcrafting will no longer be a decent source of income. We could -- and this is purely a hypothetical example -- make the best gems rarer, which would drive prices up and increase profit margins. If you can make just as much gold (comparatively) off of one gem in Warlords as you can selling three in Mists, that'll help substantially.
Character transfers
The cost of this service helps smooth the flow of players between realms. This is a useful service for players wishing to find their friends but they have not yet planned to set up a service to move several characters at the same time.
They are not planning to make any changes to the migration system. They want to ensure the best possible experience for us, but offering free transfers is more of a concern than that in rule, even with delays between each possibility.
Strongholds
The idea of ​​being able to spawn secondary characters in the garrison was submitted during Q&A at BlizzCon and they really like the concept. However, at the moment, they are only working on the case of pets and mounts so that they can place a few in the garrison.
source
Perfect
Takralus
source
I believe the idea of having your own alts in your garrisons was brought up by a player during a Q&A with the devs at BlizzCon, and they said it was a cool concept.
Right now, we're working on allowing you to have pets and mounts hanging out there. So for example, when you get your stable, you can assign a few mounts to it ?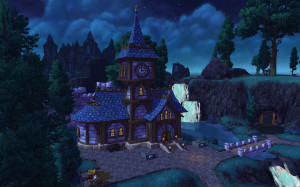 Finally, level 100 is not the end of WoW, they have plenty of content still to follow (they are already working on the future expansion) and they still have not decided what will be added to the Yak of the great expedition to replace the Arcane Retoucher. A Transmogrifier? Improving items?