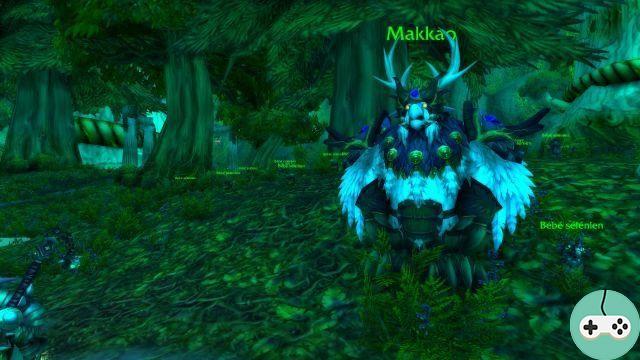 Only today is a feast dedicated to the Selenians held in Reflet-de-Lune.
Near the area griffin, you will find a quest to take from Makkao: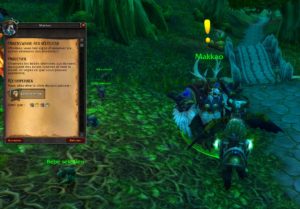 You will have to go to the three identified areas to watch the babies send lunar shards, dance and sleep. You just have to stay in the area each time to wait for the quest to be completed. If it doesn't happen, go and then come back. The adult present will then explain to you what he is teaching the little ones.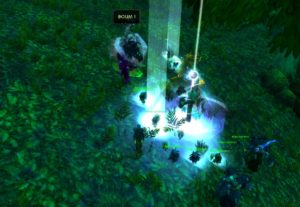 After the study, the reward. An unfortunately temporary Moonkin baby who will disappear at the end of the event.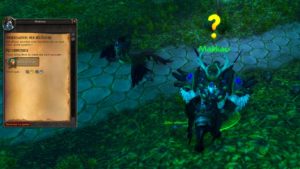 As I talk to the baby, I realize he is hungry. To remedy this, head east of the area, to Malfurion's Refuge of Seasons, to collect 5x moon berries for him. Be careful because they are guarded by level 110 Jadefire satyrs who sting. Don't go there recklessly if you are not level up yet.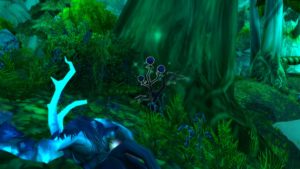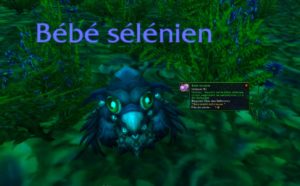 After giving him the five berries, a new baby arrives. By questioning one of them, they tell me that the Jadefire are evil. I think it's pretty clear: you have to kill satyrs. In doing so, you will collect a Shining Vial, Constellas Corruption, and Moonshine Water to create a moonlit antidote.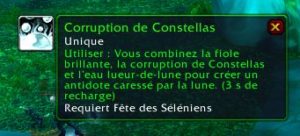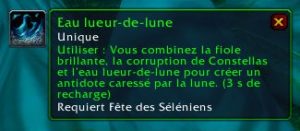 A third baby arrives and they inform me then that I must save Clouklou. He is in a lair whose entrance is at / way 71.0, 56.4. Go all the way down, he is on a balcony, asking to go through a small passage at the bottom of a cave (follow the other players if you have any doubts).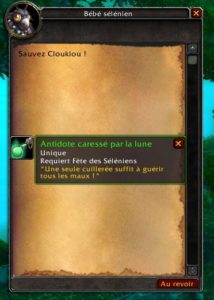 Once the antidote is administered, Clouklou asks me to kill those responsible for all this!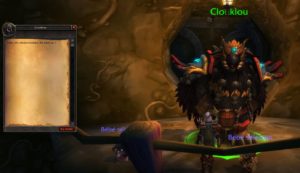 You have to get out to kill Xavinox (if you get lost in the lair, again, you can follow other players). This boss, which is located just outside the lair, requires a regular group with at least one tank to be taken down.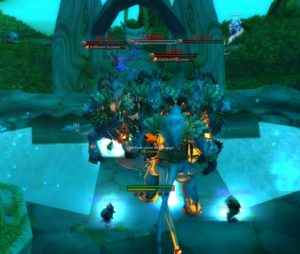 You will receive a nice soft toy as a reward. There are now five Moonkin Babies following me!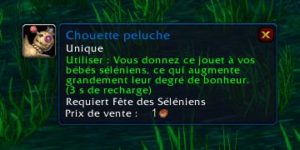 It's just a real shame that they don't live longer ... They will indeed disappear in a few days.