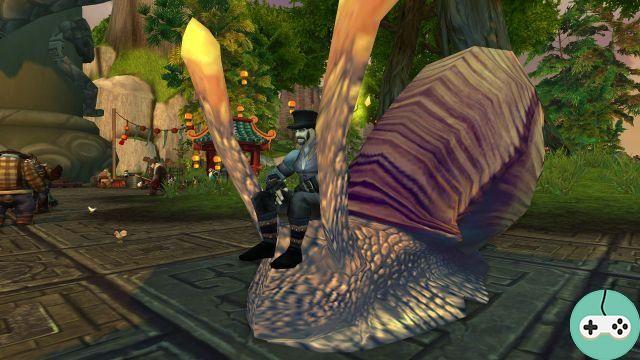 I have already briefly mentioned some items that can be found on the rare ones in the dedicated article, but what can you actually buy in this new area? The main currency is the Timeless Coin which can be found in chests and various containers, by killing rare, by completing quests ... but that is not the topic today!
Shaohao Reputation (Valor / Timeless)
Rare Sellers (Timeless)
Spokesman Gulan (Timeless / Bloody)
Master Koukourou (Timeless)
Venerable Stars Tournament (Stars)
Foods and others
Shaohao reputation
On the island, a new reputation is being built with Emperor Shaohao whose spirit is on the western part of the Court of the Venerable Stars.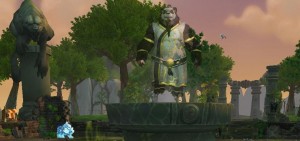 For generations, I have protected my people in the mists. Yet with each new champion that stands in front of me, I realize my mistake a little more. May you learn a lesson from the history of Pandaria, as I did.
Mistweaver Ku (42.7, 54.7) sells items related to this reputation.
Amical
Honored
Revered
Exalted
Challenge Scroll: 500 Timeless Coins. Rare Summon Scroll (see dedicated article).
Artifact Lost in Time: 7 Timeless Coins. Epic iLvl 500 Mastery / Haste gem that also teleports to Timeless Isle.
Mask of Wrath: 100 Timeless Coins.
Mask of Doubt: 100 Timeless Coins.
Mask of Fear: 100 Timeless Coins.
Mask of Hatred: 100 Timeless Coins.
Mask of Violence: 100 Timeless Coins.
Harmonious Porcupine: 7 Timeless Pieces. Mascot.
Celestial Defender's Medallion: 2 Timeless Coins.
Reins of the Heavenly Golden Cloud Serpent: 100 Timeless Coins. Mount
Beside him, the mistweaver Ai (42.7, 55.7) sells more diverse items.
Timeworn Journal: 500 Timeless Coins. This book gives details about every rare and event on the island.
Timeless Coin Purse: 500 Valor Points.
Rune of Mogu Fate: 2 Timeless Coins. This rune allows you to have additional loot in the bosses of 500 (Throne of Thunder, Oondasta and Nalak)
Timeless Cloth / Leather / Mail / Plate Armor Cache: 7 Timeless Coins. This cache contains a piece of epic armor from iLvl 500.
Burden of Eternity: 50 Timeless Coins. This item improves a Timeless item from 000 to 496.
The vendor also sells Epic Weapons, from iLvl 476 to 10 Timeless Coins for one-handed weapons, 000 for two-handed weapons, as well as 20-piece jewelry.
Protector of daylight
Shield of Eternal Noon
Long bow stripe-blume
Recovery pandar dagger
Yak Breeder's Long Staff
Contemplation de Shaohao
Large Cloudflayer Staff
Hozen can opener
Recovery pandar dagger
Sacrificial dagger commands
Niuzao's Resolution
Xuen's eagerness
Discipline of Xuen
Yu'lon's bite
Contemplation de Chi-Ji
Rare sellers
I put an s but I don't actually know if there are several. Indeed, I was surprised to see a salesman, perched on a large snail, Siffleur, merchant of the time, with an elite gray portrait, specific to the rare.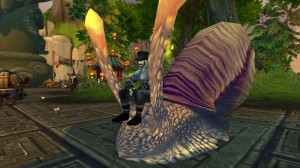 He sells cosmetic items for mascots:
Magic Familiar Cookie: 500 Timeless Coins.
Big Pink Bow: 500 Timeless Coins. Disguise for Groopy.
Costume "Little Princess": 500 Timeless Pieces. Disguise for Groopy.
"Gentleman" costume: 500 Timeless pieces. Disguise for Groopy.
"Scary Pirate" Costume: 500 Timeless Coins. Disguise for Groopy.
Porte-parole Gulan
This messenger of Ordos can be found on the Blazing Path (75, 45).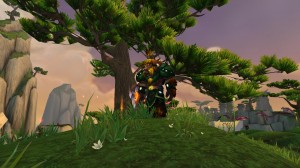 It ties in with a new type of activity exclusive to Timeless Isle that should delight PvP enthusiasts. First, buy the censer from him, at 2 Timeless Coins, and use it.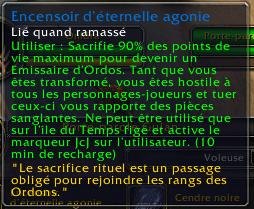 We then become an emissary of Ordos, attackable by everyone, including those of our faction. Killing an emissary rewards 1 bloody coin allowing the purchase of various items:
Black ash: 1 bloody coin.
Pouch of White Ashes: 20 Bloody Coins.
Oath of the Fire-Watcher: 50 Bloody Coins.
Vengeful Porcupine: 100 Bloody Coins.
Reins of the Ashhide Mushan: 500 Blood Coins.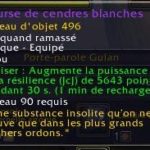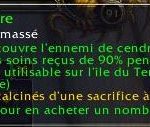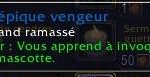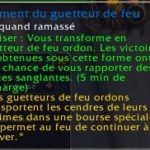 Master Koukourou
This monkey collector is in his cave in 59, 40, surrounded by chests and objects of all kinds. He sells a single item, a Koukourou Cache Key for 500 Timeless Coins. This piece will allow you to open a timeless chest of the room and maybe get a nice gift (or not).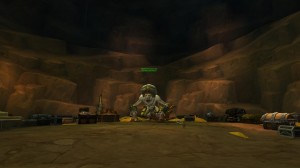 I opened about ten chests, I had mainly coins: 450, 500, 350, 150, 450, 250, 400, 300, 200, 200, 400, 200, 300, 1 and a pair of boots in mesh 496 (I am a thief ...). So not very profitable in the end with an average of 296 coins per box.
Venerable Stars Tournament
An article will be dedicated to this part but I had to speak quickly about its goods. When you participate and win a Venerable Celestial Tournament, you win a coin, then allowing you to purchase pets and supplies from Master Li (34.7, 59.7).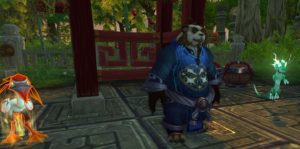 Chi Chi, gruon of Chi Ji: 3 pieces of the Stars. Mascot.
Zao, bufflon of Niuzao: 3 pieces of the Stars. Mascot.
Xu Fu, small of Xuen: 3 pieces of the Stars. Mascot.
Yu'la, Yu'lon Whelp: 3 Celestial Coins. Mascot.
Flawless combat stone marked: 3 Celestial Coins. Improves the quality of a mascot.
Battle Pet Bandage x25: 1 Star Coin.
Pet treat: 1 Star coin.
Foods and others
It will be noticed that the Pandaren still like to eat, drink and have fun. The most interesting merchant can be found in 41.1, 63.8, Ku Mo, a little panda who sells handmade kites and in particular a mascot:
Fragile Sky Lantern: 500 Timeless Coins.
Golden Glider: 500 Timeless Coins. Reduces fall speed.
Sky Lantern: 7 Timeless Coins. Mascot.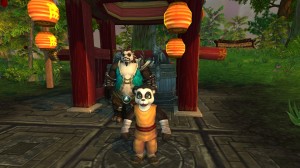 There are many beverage sellers all around the arena with well-known master brewers such as Bo, Blanche and Lao Chin la Panse de Fer ...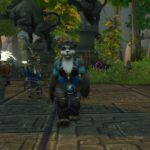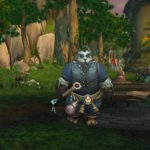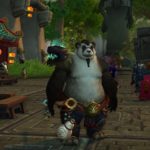 ... fireworks provided by Brother Rabbit's Paw ...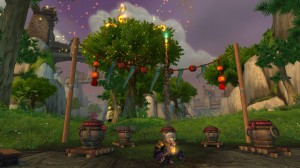 ... not to mention the famous Kun-Lai fashionable noodles by Frère Nouille ...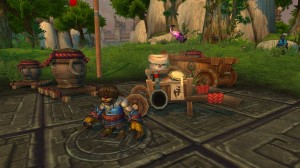 ... unless you prefer your river-style noodles!
Even the dwarves are involved in Sinistrepine Redbeard. We will notice the attempt to make local by its hairstyle!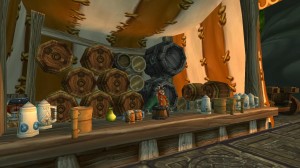 Finally, nothing beats a good little dish simmered by Grand Chef Woo!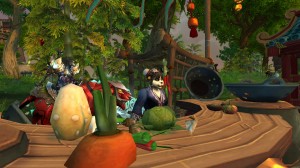 This is just a small overview of the various food vendors that you can find around Cour des Astres Vénérables! Watch your line!
If you have found other merchants, do not hesitate! I was able to forget some even though I am starting to know the island well.
Update of a subject published on August 06, thanks to data collected on the test server.