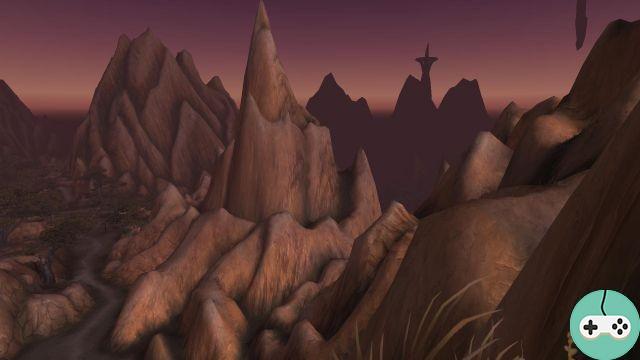 Descending from Shadowmoon Valley, I was finally able to visit the final area of ​​the upcoming expansion, Warlords of Draenor. My exploration began from the sea to the east. I discovered a bluish beach with large greenish mushrooms.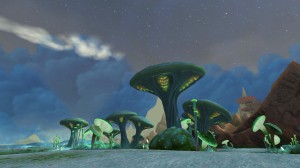 A little further, ruins with evocative names, Lost Veil Anzu.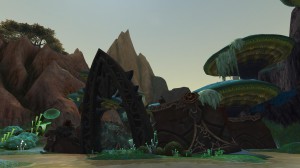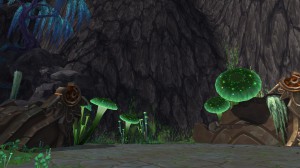 L'altar of the Greenhouses with many Dread Ravens flying around.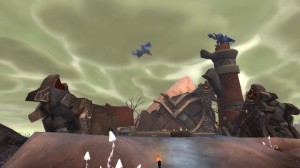 Further on, the Sethekk Hollows with sons of Sethe and sethekk messengers.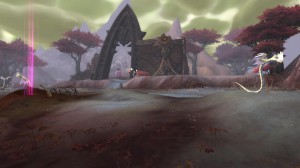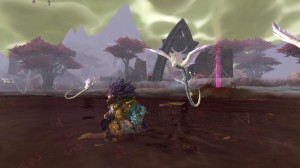 At the top, we find the Talon King Ikiss.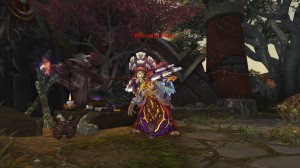 Continuing north, you come across a very different landscape with large trees and a small path inviting you to explore.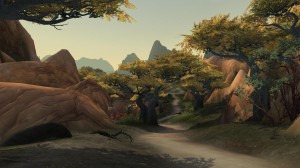 Rylaks have made their nests there.
From this overhang, we have a beautiful view of a strange cave as well as a town further on.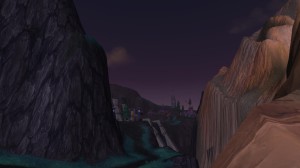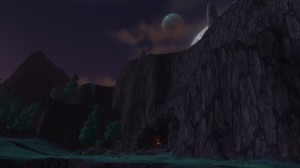 In one of these caverns, not very fresh orcs (Irradiated Jawbreaker).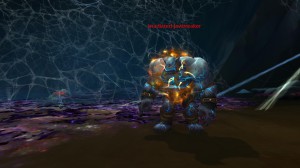 Still heading north, I discovered Skettis.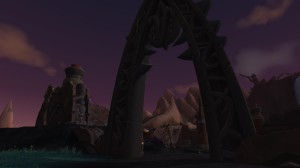 The first quarters of the area are in ruins and deserted.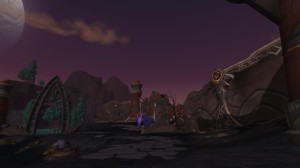 This is the opportunity to enjoy the landscape in peace.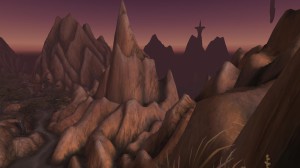 We must continue beyond these ruins to discover the locals, the Arakkoa Outcasts.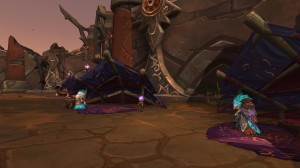 The city communicates directly with Talador.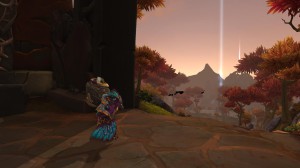 After a great fall, the Harvest Pits.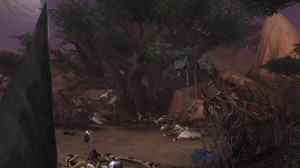 A charming little house, the Raven curve. Ornekka (right) belongs to the Arakkoa Outcast faction. Twilight is a point of flight.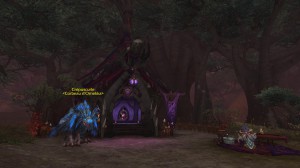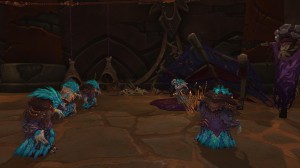 Some images of the surrounding forest with in particular a big elite bat.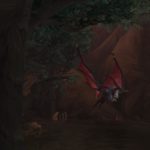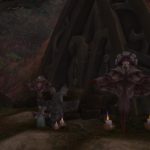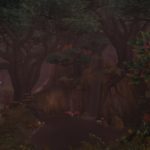 The area of Brushwood is a pretty forest area with atypical constructions.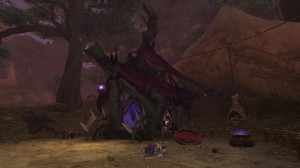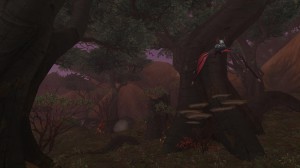 I was frankly impressed by the class of these mobs.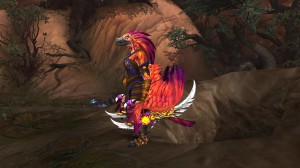 A little higher is the Sail Terokk.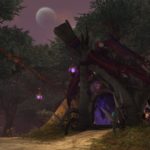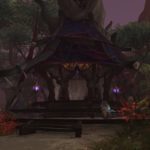 On the other hand, there has been a problem with Akraz Veil.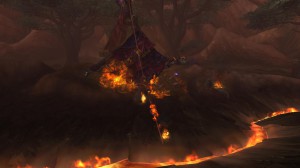 As well as Zekk veil.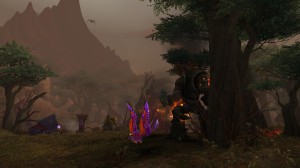 An excavation field, theExcavation Apogide.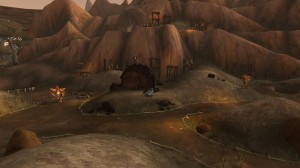 Dominated by Arakkoa nests.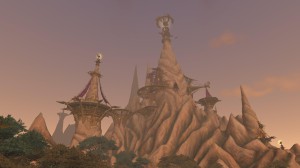 According to the meeting stone below, it is the Keep of the Arrows. I came home to take a look!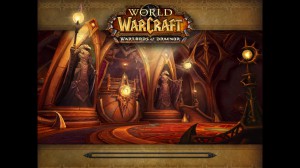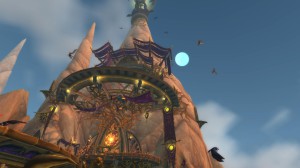 Wasps have invaded a small area.
An unwelcoming place, Fangetourbe.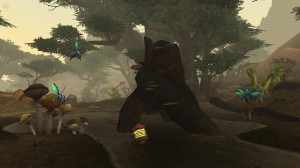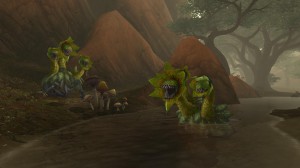 La Admiral Taylor's Garrison, occupied by human ghosts.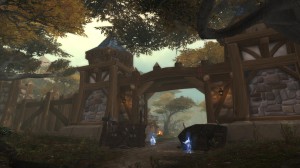 Inside, it looks like some not-so-happy events have happened here. Here and there we see Alliance banners.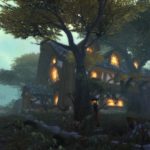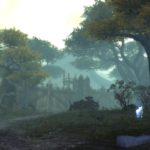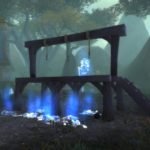 A little further, Port-Austral, an Allianceux camp.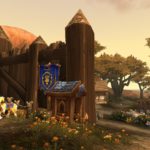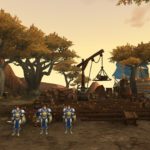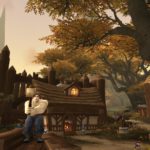 And while people are working, others are sleeping!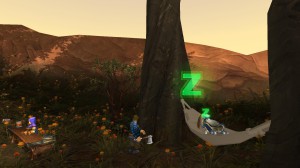 On the south / west coast, we find the Bloodmane Lands.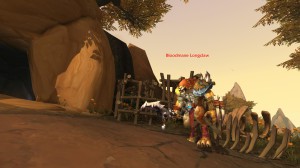 Offshore, we can still guess the characteristic mushrooms of Zangarmarsh.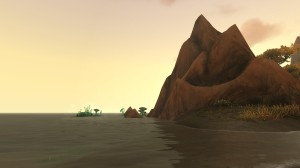 All to the south, in the KapitalRisk cove, the goblins are at work ...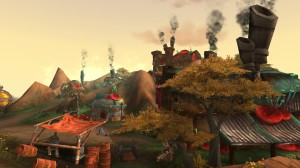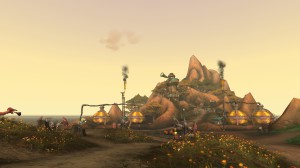 ... unaware of the damage caused to the environment.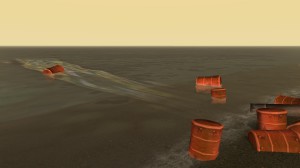 A little higher, two goblins are around a sports car! It cannot be activated for the moment, but I hope to have the opportunity to climb into it one day!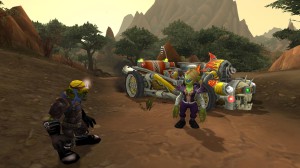 Goblins, always neutral, are present in a second camp, thePopembraye Atelier.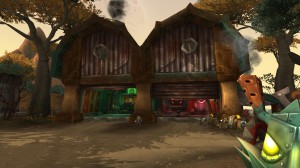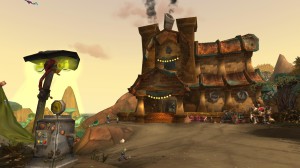 So much for the walk through that last area, finishing my glimpses of areas on the Warlords beta.