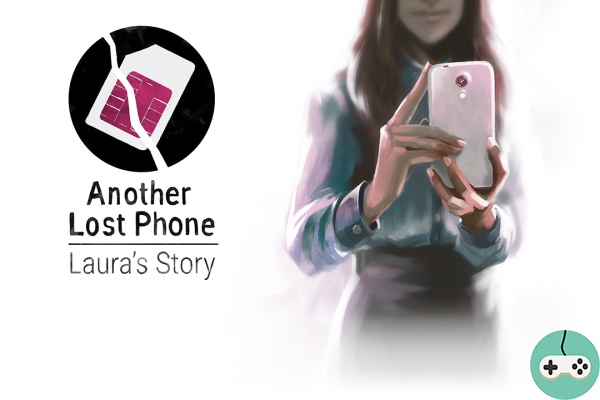 I was able to play A Normal Lost Phone last year at an event dedicated to indie games, the previous and first game from the Accidental Queens studio whose concept and storyline I found frankly interesting. Since then, the studio has embarked on this number 2: Another Lost Phone: Laura's Story using the same concept of the phone found in which the player must venture to advance in the story. A Normal Lost Phone introduced us to the complicated life of a man linked to the LGBT community, Laura's life is completely different at first glance. We quickly discover that she has found love, succeeded in her professional and personal life with lots of friends and family to count on. And yet ... something has happened and you will have to find out.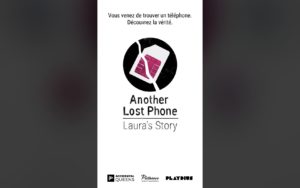 The pitch
In Another Lost Phone, explore the social life of a young woman whose phone you have just found. The game takes the form of a narrative investigation: to progress, link the information found in the various messages, photos and applications. Through this phone, discover Laura's life: her friendships, her professional life, as well as the events that led to her mysterious disappearance and the loss of her phone.
"We knew that the themes of homophobia and social pressure covered in A Normal Lost Phone would affect a lot of players, but we didn't expect such an impact. Reading all the positive feedback from our community, we quickly wanted to get players' attention to other important topics. Another Lost Phone: Laura's Story uses the same concept as our first game but offers a new story, with new puzzles and interactions hidden in a unique narrative system, using the classic interface of a phone. "
Un peu the Gameplay
Another Lost Phone is a narrative investigation. You just have to click on the different applications and read the messages stored on Laura's phone to gradually discover her story. As you progress through the puzzles, this story becomes more and more disturbing and disturbing because, ultimately, you have a role of voyeur or witness depending on your way of seeing things. You really step into his private life and will know a lot of details of it. The more clues you discover, the more applications you will unlock, the more secret files you will open ...
Another Lost Phone is clearly a riddle and puzzle video game in the form of a cell phone. Its rather pleasant and intuitive interface has many applications both personal and professional such as SMS, emails, a calendar, a photo gallery and, above all, a professional application filled with messages and clues.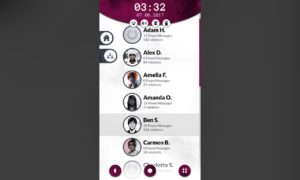 The first riddle as in the first asks the player to connect to the network. After some cross-checking of information, reading emails, carefully viewing photos, you will have the code and it will be time to go read new messages to find out more about what may have happened to Laura. But some info is missing, so it's time to tackle a new secret code.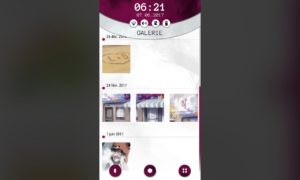 You will need a lot of patience, surely a notebook and a pen to overcome all the puzzles. I won't tell you more, but every detail may be important for the future ... or not. There are of course a very large number of false leads and clues which ultimately are not.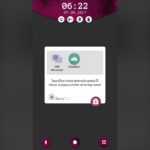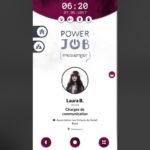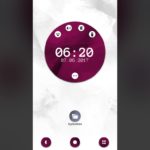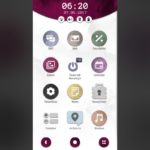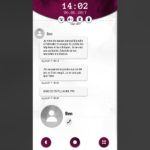 Your research and painstaking work as a budding detective will allow you to make the connections between the characters through the details and make the correct diagnosis. Note the quirks and feel free to grope. I thus had a riddle of which I had only discovered the last 2 out of 3 parts, a little common sense, a paper, a pen and a bill later, as well as a few tries unlocked the right solution for me. Unfortunately, I can't tell you more without having to give you too many clues: it's up to you.
My opinion
slightly outdated graphics
a little voyeur
really too short
but it's the really cool concept that wants that
an interesting and engaged story on important themes
The desire to see and know more
a game that challenges your brain
Laura's story is meant to be a more thoughtful and more accomplished version of what their first title was. The experience of the story through the messages of Laura and those close to her provides a more comprehensive and cohesive view of what took place. It might not be easy for everyone to enjoy Another Lost Phone, especially those who play to let off steam, relax and get away from reality. The game plunges you deep into a rather terrible reality by describing in detail a very real world and a story that can affect many people.
If you enjoyed A Normal Lost Phone, go for it and buy it. For only a few euros, you will discover Laura's story, with better mechanics, longer playing time and a story that is still just as engaging, asking many questions about our society which, unfortunately, are too often in the news. I found it interesting from start to finish and hope that a third iteration will emerge.