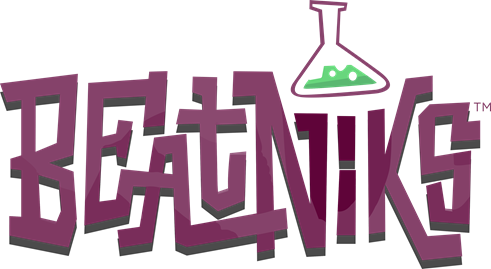 BeatNiks is a brand new pet management game available for smartphones that is developed by Harmonix Music Systems, behind the famous Rock Band franchise.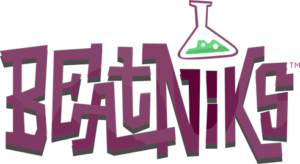 Beatniks lets you first create your own little musical monster pocket by choosing different parts of his body.
The shape of the body, the color and his personality will be used to determine the musical DNA of your little beatnik that you will be able to improve and evolve as you take care of him and he will level up.
New arms, eyes, various and varied prominences, you will have many choices to transform your little monster.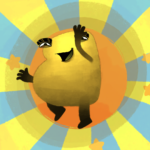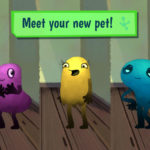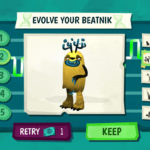 Once your beatnik is created, you will have to take care of it in order to to make it grow until the adult stage.
For that, you will have to feed it, wash it, dress it, play with it and fill its accommodation.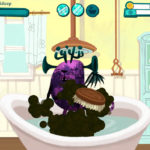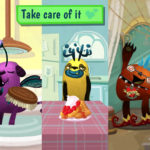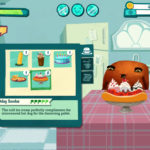 But be careful, if you don't take care of him properly, he will make it clear to you and you will have to clean up the mess he did as well as him.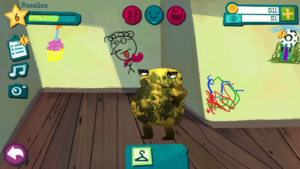 An unhappy Beatnik, it wreaks havoc!
Taking care of your basic needs is good, but you shouldn't forget appearance. You will be able to go to the shop to buy a whole panoply of items and clothes for him.
Hats, bow ties, ties, glasses and many other appearance items are available. You will have to spend money, virtual or real, to buy it.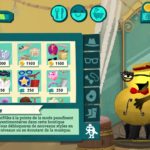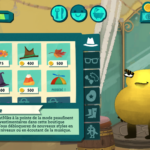 And, of course, you will also have to play with it. For this, several mini-games are available with memory challenges, speed games and many others. In addition, and this is one of the peculiarities of BeatNiks, the games allow you import your own music in order to play on it.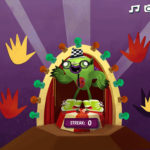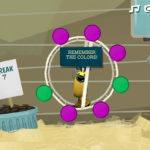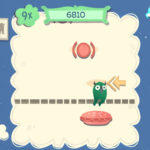 By using your own music when playing, your beatnik will be able to earn bonuses and also unlock whole new customizations.
In conclusion, BeatNiks is a good little game in the tradition of Tamagotchi style games which has stood out thanks to the use of your music and the rather quirky atmosphere. Available for free, the latter incorporates a few microtransactions, but it is quite available to do without.
The game is available for free on Android et iPhone.