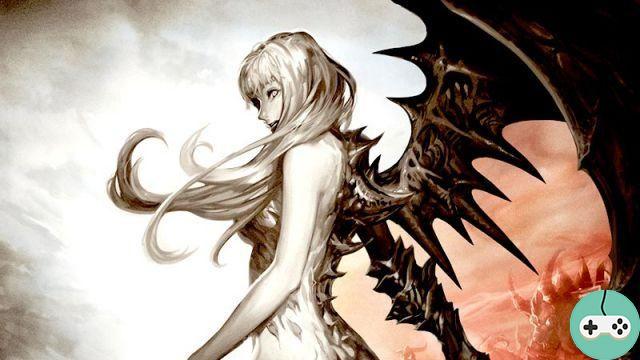 On January 15, the Devilian servers closed a few hours for the implementation of version 40.1.4.28 of the game. The numbering of future patch-notes has been adapted for more readability in 1.1; 1.2; ... This update is accompanied by the patch note 1.2 which we have translated.

Patch-notes 1.2
Perfect
Drewcifer
Note: With this update, skills have been reset. You will have to reassign them before setting off again to face your opponents.
Note: An issue has been identified with blue guild boxes that do not drop gold bars. This is unintentional and the team is working to fix the issue for a future patch. During this time, do not open these boxes. An additional box will be distributed to anyone affected by this problem.
Guild tournaments are here!
A new way to show off your skill level in Nala is on the horizon! We are pleased to announce that the guild tournament happened in Devilian. Following a series of PvP battles in 20 vs 20, the 4 best ranked guilds will be able to oppose in order to win many rewards in archicorindons every Sunday. With four levels of rewards, your guild ranking in the guild tournament of the week will determine the amount of Archicorindons each participant in your guild will be allowed to receive. The higher you rank, the more you will earn!
Prepare well, the first tournament will start on January 24th. The victories during the week of the 24th will count from Monday the 18th for the ranking of the guilds.
Guild wars
Player stats have been adjusted to allow them to participate in Guild Wars and Guild Tournaments by adjusting their level.
Objects
The chance to spawn butchery equipment has been increased in Hell Dungeon.
Monsters in level 50 Hell Dungeons now have a chance to drop Souls for Slaughter.
The Archidable Dungeon loot system has been removed. This ensures that one can obtain tragedy equipment even if the group is fully equipped with this level of equipment.
Boxes of Ael's Tears have been added to the Archicorindon merchant.
Artifact conversion has been made easier. The number of gems required has been reduced.
Devilian gear will now have enchantment level limits:

Normal +9
Rare +8
Heroic +6
Note: Devilian's maximum gear levels will increase as characters level up.
Reduced the chance of obtaining rare level gear in dungeons and on the map.
Bug fixes
Addressed an issue preventing some quests from being resolved on Segarro due to the lack of quest end NPCs.
Elara's Blessing will now function normally in Corrupted Courtyard (3v3).
An issue with neutral monsters for Learning and Daily Quests has been fixed for PvP instances.
Fixed an issue with the "re-register" button in the auction house.
Fixed an issue where "Dark Dance" would continue to deal damage even after the player is dead.
Fixed an issue where a Devilian Battlemaster buff was applied twice (at 15pm and 24am).
The previous buff will only be applied once and will be removed once another guild controls an area.
Fixed an issue where Avarix would not resume his attacks after destroying the Gates of Death.
Fixed a skill issue that caused mastered skills to unlock when not learned.