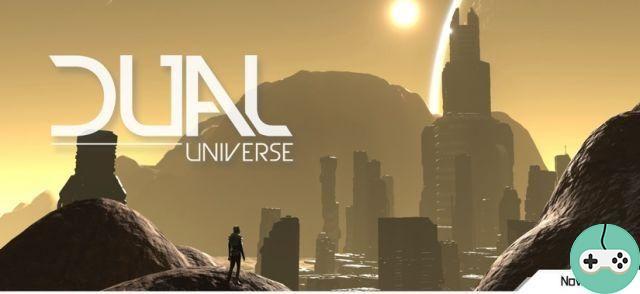 Dual Universe, a sandbox MMO developed by Novaquark, presents us today a video allowing us to discover a little the gameplay of the game and in particular, the construction side of the latter.
Based on voxel technology, the game allows players to build vehicles as well as cities, spaceships and even orbital stations from A to Z. Jean-Christophe Baillie, Founder and President of Novaquark said:
We continue to report on the development progress of Dual Universe. It's great to share the heart of the game's gameplay with our fans. Construction is an essential component of Dual Universe and gives the community the tools to create a unique environment as well as to shape the world according to their wishes, using their imagination. We invite all visitors to Pax West to come see us and experience with us how Dual Universe allows players to freely change the playable world and build whatever they want without any size restrictions.
Dual Universe will allow players, who will take place in a futuristic universe, to be completely free to create absolutely whatever they want. Economic, political system, exploring a procedurally generated world, etc. The game will offer:
Massively Multiplayer Unlimited Gameplay: Millions of potential players can share the same universe at the same time. One world, no limit, no zone, no instance.
Emerging gameplay mechanics, allowing players to create their own companies.
Fully Editable World: Dig, deploy, craft, and model almost every item.
Giant ships and huge constructions made by players can be manned and accommodate a large number of players.
Immersive first-person vision in a futuristic sci-fi universe.
Realistic in-game economy (based on market laws and financial tools).
Scriptable builds (ships, builds, etc.) using the LUA: Players can set up their own automated piloting, AI, or manufacturing systems.
Caring for campaign kickstarter will begin on September 7th.