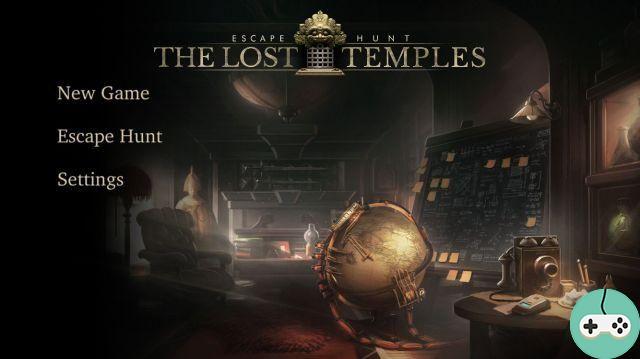 A few weeks ago, I received with surprise two emails a few days apart containing links to recordings on SoundCloud, the statements of a mysterious Professor Antoine LeBlanc gone on exploration (if you speak English: link 1 and link 2). Without further information on the game itself, I had to wait for a third email, accompanied by a code, to discover Escape Hunt: The Lost Temples, a point-and-click style game developed by Neon Play in collaboration with The Escape Hunt, a physical Escape Room franchise spanning over 27 countries.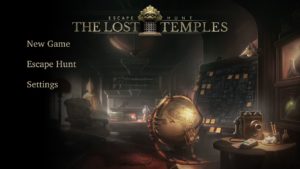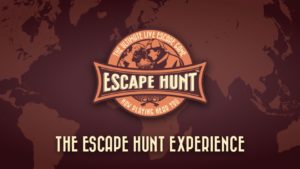 We are in 1890 and, as a detective, my mission is to find Professor Antoine LeBlanc on behalf of the Royal Geographic Society. And it all starts in the Khmer Temple where he was last seen.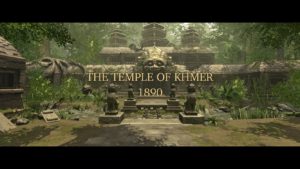 The character moves freely in a 3D environment by tapping on the ground, in a first person view that never allows you to see yourself. The objects are simply collected, joining, dice hit, the inventory displayed on the left of the screen. The graphics are pleasant and fluid, running perfectly as much on my iPad Air 2 as on my iPhone 8, on an exotic music which, without being unforgettable, immerses well in the universe (nevertheless, I for my part played rather quickly without the sound!).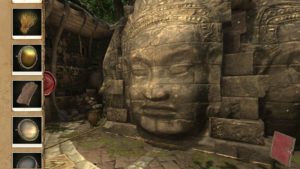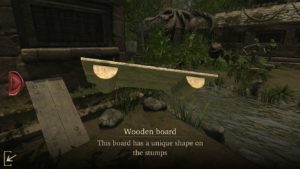 To use an object, nothing could be simpler, just select the said object in your inventory then drag it into the scene. The first level is thus a tutorial, asking to pick up large planks (as above on the right), to put them on the posts and thus reconstitute the bridge and continue its exploration.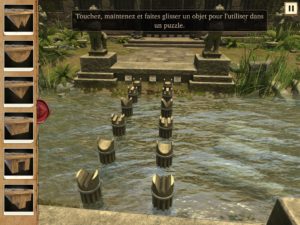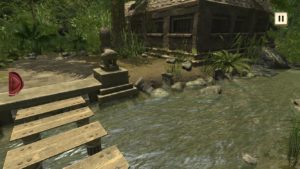 Models to reconstruct, exchanges to perform, statues to reconstruct, songs to recompose, the puzzles are varied and fun. There is even sometimes a notion of time, asking to find a solution within 60 seconds or it is failure (no real reason to panic in itself because the game is restarted immediately in the same room in case of failure. ).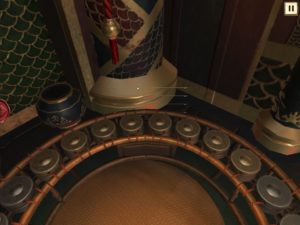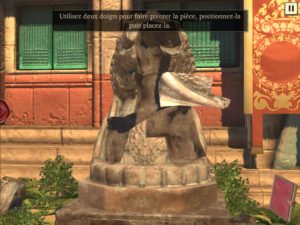 A notebook gives information on what to do if in doubt. The players are free to open it or not. The clues remain vague, however, enough not to completely chew up the work. Besides, if you find yourself really stuck, a strategy guide is available on the game's press site. I don't advise you to abuse it, but sometimes it's so frustrating not to understand ...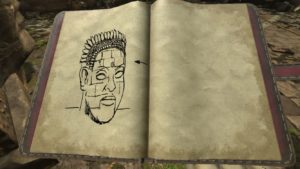 If you want to know if you like before you buy, the first two levels are free. You are free to pay, or not, the € 4,49 for the full game. It seems to me a good investment if you like puzzles, even if the game is a bit expensive compared to the lifetime and the non-replayability of the title (it is of no interest to redo the puzzles once the method of resolution is known. ). But think of this poor professor lost in the middle of the jungle in a ruined temple! If you want to help him, it happens here: