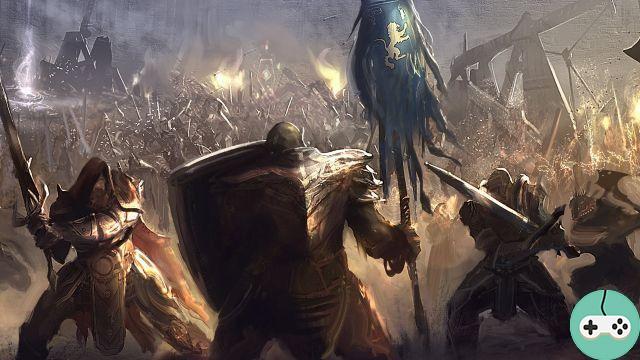 US site CinemaBlend had the opportunity to speak with two people who helped create ESO's latest cutscene.
Compared to this trailer, what was Bethesda / ZeniMax's contribution to the project? What axes have he given you?
Ed Davis, Account Director at AKQA: the teams at Bethesda Softworks and ZeniMax Online Studios played an important part in the creation of this cutscene. In the early stages, we worked with them to make sure that the cinematic storyline was in line with the marketing message and the game's themes. The developers provided a lot of inspiration. When we started production, the development team brought in benchmarks and made sure things like weapons, armor, and environment matched. And, of course, they checked out every stage of the trailer's development giving us their feedback.
What has served as a source of inspiration to you? Have you watched any ESO gaming sessions?
Davis: When we started working with Bethesda Softworks on ESO branding and marketing, the ZeniMax Online Studios development team spent a lot of time with us giving us lots of game details. We immediately liked the idea of ​​the 3 Alliances, engaged in a full-scale war to control Tamriel and it quickly became the focus of our efforts. So, we knew it was important to tell that part of the story and put alliances in a cutscene, all to get fans interested in the future closed beta.
How long did it take to create the cutscene? How many people have collaborated?
Dave Wilson, Director, Blur Studio: from concept to delivery it took about 6 months but most of the work was done in 90 days. The pace was really fast. With a team of 10-12 artists in each department, the animation was done in 3-4 weeks and the lights and composition in 4 weeks. The team in total, if you take everyone from the motion picture to the technical teams, it must be around 120 people.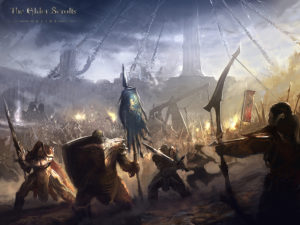 In the cutscene, we see 3 factions fighting for control of a citadel. Is this a specific place in the game? On the same principle: are the 3 main characters important personalities in the game?
Davis: We cannot give specific information about the citadel, but the location has been the subject of much discussion. In relation to the 3 characters, they were created for the marketing campaign as examples of potential playable characters, not as specific in-game personalities. You will see many of these types in ESO advertising campaigns.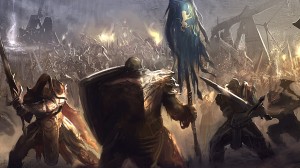 If I remember correctly, Blur made 3 cutscenes for SWTOR. Will we see any more cutscenes from you for ESO? Will you also be making videos of moments from the game itself?
Wilson: we will see. Blur would like the opportunity to collaborate with AKQA again. Plus, the vast world of ESO is way too epic to be limited ... we hope!