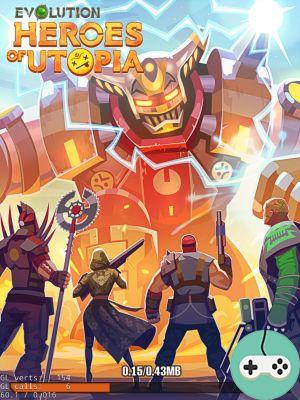 Heroes of Utopia is the new mobile game from My.com (to which we owe in particular Skyforge ou Armored Warfare). The concept of this highly addictive game could not be simpler: shoot while tapping until your finger hurts!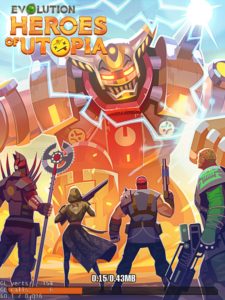 The story (which we don't necessarily pay much attention to) is simple: we are the commander of a rescue mission responding to a distress call from the planet Utopia. Unfortunately, during our approach, an unknown enemy has shot down our ship and we find ourselves at the mercy of all the enemies lurking on this planet. Namely that the game takes place in the vast universe of the mobile game Evolution: Battle for Utopia, which has reached more than 7 million downloads worldwide and was recognized as one of the best games of 2014 by the App Store and Google Play!
After downloading the last bytes of the game, I enter my name and go ahead!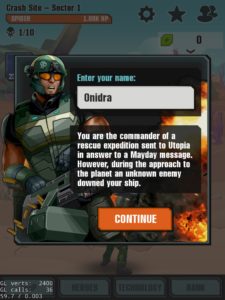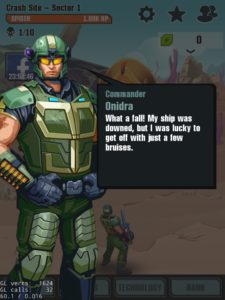 In front of me, my first monster. To shoot it down, I'll have to shoot. Each click corresponds to a shot, so simple math: the faster I type, the faster I shoot! And the frenzied music pushes me to always go faster!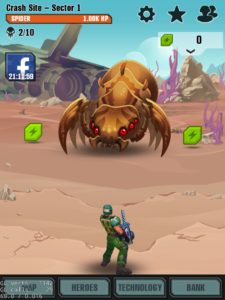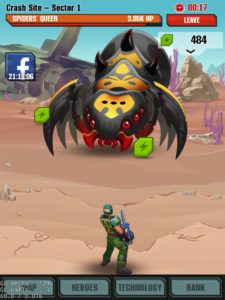 On the ground fall green hexagons that allow me to hire new heroes (for a maximum of 20) or to level them up. These levels improve their weapons (thus their damage) and make them gain new skills.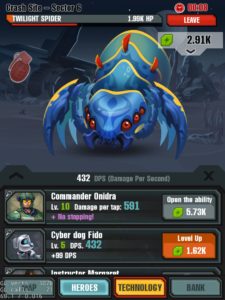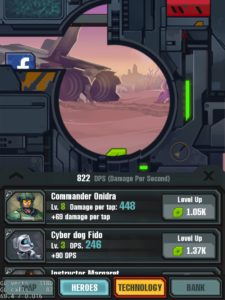 This currency is also accumulated offline, allowing you to have a good surprise each time you reconnect (an excellent way to want to reopen the application!).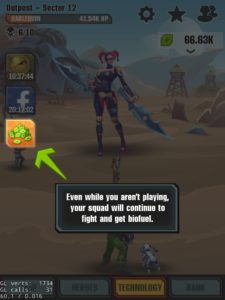 To defend myself against the toughest enemies, special technologies are at my disposal. For my part, I was only able to test the grenade, which was lethal, but unfortunately had a relatively long reloading time.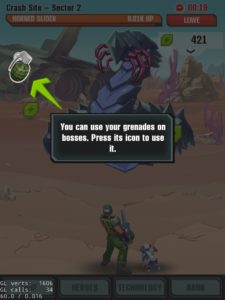 Finally, to complete the challenge and spice up the action, achievements are to be made, a free way to obtain premium currency (which allows you to buy lots of things in the bank).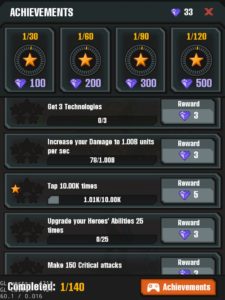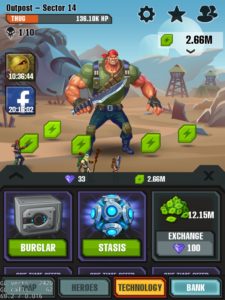 Bosses are unfortunately sometimes too harsh, especially those in special limited-time challenges. No problem in this case in case of failure, if the bosses harm the team, it is possible to return to the massacre of the little monsters, enough to accumulate money to improve the level of the little guys and come back stronger defeat that damn monster!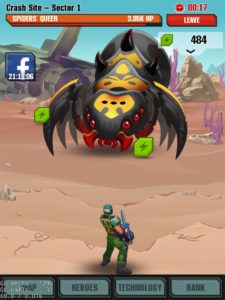 Very funny feature of the game, which unfortunately I could not test on my beta version: the game in multiplayer. Thus it is possible to collaborate with his friends of the same level to share his resources and kill the toughest monsters. If you are interested in the competition, you can also compete against other players in tournaments.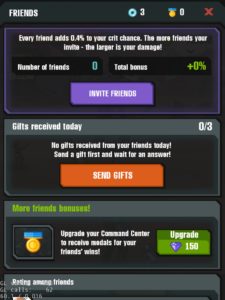 If you don't have osteoarthritis and aren't afraid of a sprain, then Heroes of Utopia is a great breakout game. The enemies are linked at a frantic pace on a music no less dynamic, no way to take a break! Until death !
The game is available on iOS (including on the Apple Watch) and will be on December 24 on Android.