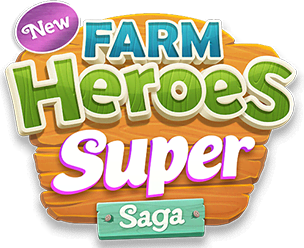 King is releasing a new mobile game today, Farm Heroes Super Saga, the sequel to the popular Farm Heroes Saga.
Available now on mobiles, this puzzle takes us into a colorful and cute world, where we must collect vegetables to participate in the great agricultural fair. Unfortunately, the raccoon Rancid will do everything to stop us!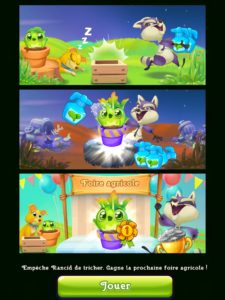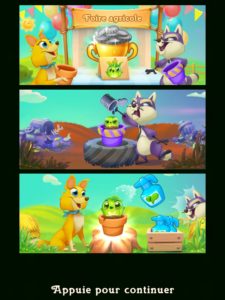 The principle is simple, based on an alignment of colored vegetables by exchanging two elements. From three, they disappear. Starting at five, this makes all the elements of the same color disappear on the entire grid!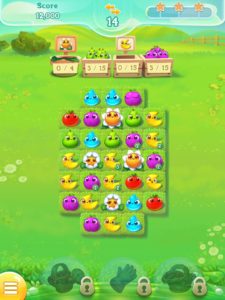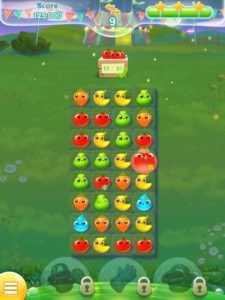 Each level comes with its limited number of moves (shown in the middle at the top) and goals to achieve, mostly in the form of a certain amount of items of each color to collect. Sometimes it's more specific things like Super Plantamiz or flowers. The flowers open when you make alignments next to them. The Super Plantamiz is created by bringing together four identical Plantamiz in a square. Once in Super mode, the Plantamiz is worth more points and retains its value, allowing the goal to be reached faster.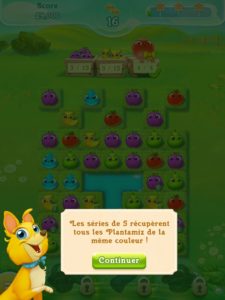 In addition, four new game modes are added:
Growth : you have to collect classic and Super Plantamiz. The Super Plantamiz have a dedicated basket.
Wind : each validated movement causes a gust of wind which pushes the Plantamiz in the direction of the last movement.
Noisette : you have to lead a squirrel to its nut by using the wind to make it move on the grid.
hay : you have to feed the Darwin goat with hay by lining up the Plantamiz with the animal to allow it to move forward.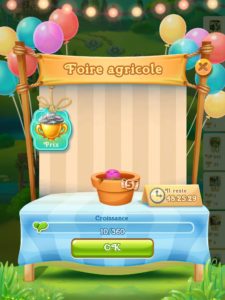 Finally, the Country Show social event offers to grow your own Plantamiz and challenge your friends. Each star gained in the levels makes the plant grow. Of course, whoever has the tallest plant wins and gets heaps of useful coins to get boosters! Because of course, who says free play, says micro-transactions. Unsurprisingly, each failure consumes hearts, hearts which are recovered over time.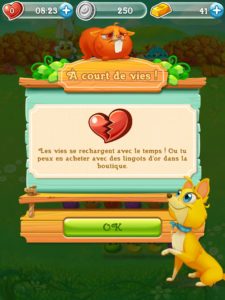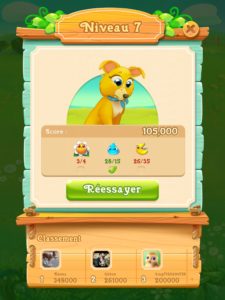 Boost, extra moves and hearts are worth coins, which can be purchased!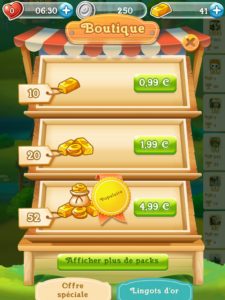 If you had managed to see the end of Farm Heroes Saga, or any such puzzle game, and have short trips to occupy, then here is a new alternative! You will have plenty to take care of, 205 levels are already waiting for you:
Google Play
App Store
Facebook