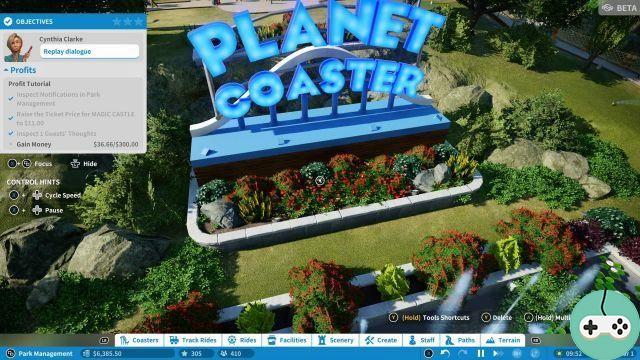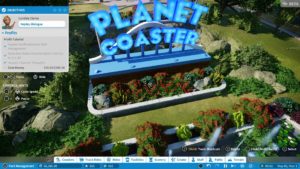 Last Tuesday there was an event organized by publisher Frontier to present future updates to some of their titles (like Elite Dangerous) and some exclusives ... which I can't speak to yet. Moreover, the only title whose NDA falls today is Planet Coaster Console! This console version of the popular theme park building game will be released for the holidays on PlayStation 4 and Xbox One, and on PlayStation 5 and Xbox Series X, as soon as they become available.
In the pre-recorded video spent during the ten minutes given to the game, Andy Fletcher (Lead Designer) and Philippa More (Programmer) showed gameplay, insisting that this version is very similar to the one available on PC in terms of functionality. basic (create your park and share it with the whole world) and modes (career, challenges, sandbox). But the whole has been redesigned to better adapt to consoles, with a completely redesigned interface to be used with controllers. This also concerns a public that may be less knowledgeable, which is thus offered new tutorials.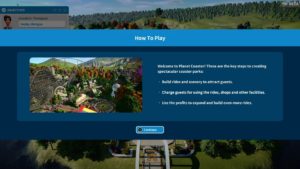 I had the opportunity to test for an hour. After ten minutes of utter aberration wasted trying to contact a guy on the Zoom meeting built into their tool (the sound wouldn't work on my end), the guy finally got the idea to add me to Discord, because I 'had transmitted my nickname before. All this to spell out a Discord channel to join, where I again had to wait a good 5 minutes for another guy to connect me to a VM. The process is perhaps not the most obvious (why not send the channel directly to the journalists?). Anyway, in the end, I am finally connected and the system used (Parsec) is working fine! If not for the silence of my corner of the countryside, I almost feel like I'm at gamescom.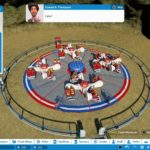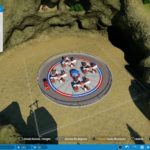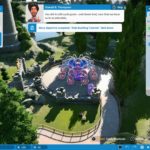 Contrary to what was advertised, the controls are not so obvious. A guy (in game) tries to guide me by explaining me how to do it, but my start of the game is difficult. I do not manage to pull my roads properly, I reverse the entrances and exits of the parks. Nobody is there to explain me (in real life), I do not give up like another journalist who passes at a time in the same discussion. And it was only in the second part of the test that I started to really understand "the beast" and have fun, being able to manage my attractions, open services for visitors, draw alleys. and decorate the surroundings. However, I was content to use basic bricks, still not having dabbled in the advanced building creation tool.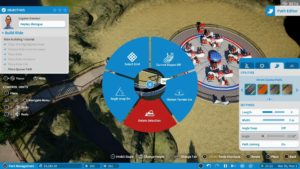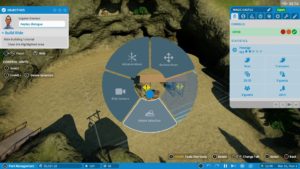 So that's a few minutes of play, at the end of my game, when I'm in sandbox mode (I'll spare you the unnecessary start!).
Not totally convinced in a personal capacity (being above all a PC player), you have to know how to be objective: Planet Coaster is an excellent game and it remains so on this new medium. The game will undoubtedly appeal to PlayStation 4 and Xbox One players who will be happy to finally be able to enjoy the title of amusement park management on consoles.
https://www.planetcoaster.com/fr-FR/console