You've probably noticed it, for the next in-game event, the Super Adventure Box: Back to School, new elevated weapons will be introduced, which will completely disrupt the current economy of the game. For this various changes have been made to the game, let's see that in detail.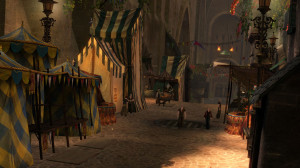 To begin, Discover Magic will now be linked to the account and will no longer be available as an equipment stat. You will be able to recycle Lucky Essences from Fine or Masterpiece items and Ectoplasm Balls. Each Lucky Essence will be added to their Luck Gauge, which when filled will permanently add 1% to all your characters' Magical Find, up to a maximum of 300%.
After this change, Magic Discovery will therefore only come from consumable items, guild augments and utility infusions..
Finding Magic weapons, armor, and trinkets will be linked to your account and lose their current stats. You just have to double-click on these objects to choose from the available options.
Existing loot and recipes that generate items with the Discover Magic statistic will be replaced with three new combinations:
Explorer recipes will be replaced with the combination of "assassin's" stats (Accuracy, Power, Critical Damage)
Traveler's loot items will be replaced with the "bloodthirsty" stat combination (condition damage, toughness, vitality).
Pillager recipes are replaced with the "hunter" stat combination (Accuracy, Power).
Improvement components who grant Magic Discovery bonuses will benefit from a new feature:
Duplicates of Copper, Silver, Gold, and Platinum will grant an advantage duration.
The Pirate Rune will grant Power instead of Find Magic.
The Rune of the Traveler will grant condition damage, duration benefit, and increased movement speed.
The Noble Rune will grant condition damage and power.
Raider's Rune will grant condition damage and life steal.
The Sigil of Luck will grant a random advantage to each new victim.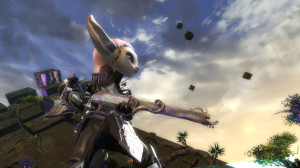 You know, the high weapons and armor can be crafted using the Weapons Blacksmith, Artificer and Hunter craft disciplines which will have a new skill limit set at 500, to become a Grandmaster! At the moment only the high weapon creation will be available, the high armor will come a little later at the end of the year.
To create these lofty weapons, I invite you simple to read the official subject or unfold this spoiler.
Create elevated weapons
Once you reach level 450, you will be able to improve new level 7 materials. There are two different types of materials for this level. Indeed, you will be able to create some by perfecting, on the one hand, lower level materials combined with ectoplasm and a new catalyst, and on the other hand, new materials obtained as a reward within the framework of a content. precise and combined with Obsidian Fragments and a new catalyst. You'll also notice that we've added a tally for Ectoplasm Upgrading. You will only be able to improve one per day per account.
However, with your new upgrading techniques and continuing to craft Exotic items, you will be able to level up to level 500 in no time and begin your career as a high weapon maker. First of all, you will need to visit the nearest Master Craftsman of your discipline to exchange the recipe for a High Inscription for Karma and the recipe for a High Weapon for Laurels.
Each elevated weapon recipe requires four components: the two pieces of the weapon (for example, the guard and the blade), high Enrollment et a crystal of vision. You will be able to create each of these components by combining old and new materials. The weapon pieces follow the same pattern as their lower-grade versions, but require level 7 materials, Crystalline Dust, and the new catalyst. High Inscriptions use the Exotic Inscription of the stats you wish to obtain and require Dark Matter and Crystalline Dust. Dark Matter is a new material linked to the account, which can only be obtained by recycling Exotic items.
We wanted all combinations of in-game stats to be possible for high weapons. So we've added new Exotic Inscriptions to the recycling tables for all Un-craftable Exotic Weapons and loot when possible. We've also added exotic weapon recipes so that these new inscriptions aren't just used for elevated weapons. This makes all the more discoveries to unearth!
To finalize your elevated weapon, you will also need a Vision crystal. All Tyrian historians agree that they play a crucial role in the Ascension process. They are created from obsidian materials and skill points. You will be able to find raw obsidian to perfect by playing many different content: dungeons, champions, mega-bosses, temple bosses, jumping puzzles and guild missions as well as camps, towers, forts and WvW castles!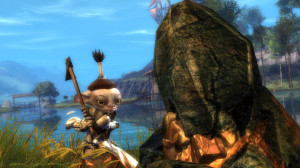 By the way, new exotic weapons will also be available that will use 400+ ingredients!
Legendary weapons will get a bonus in order to upgrade with the new elevated weapons. These extremely hard and time-consuming weapons are the flagship of craftsmanship and Mystic Forge (Complete Guide to the Mystic Forge - Complete Guide to Creating Legendary Weapons), they shouldn't be inferior to these new elevated weapons. Their stat combinations can now be changed outside of combat!
The skins of the majority of them have also been improved.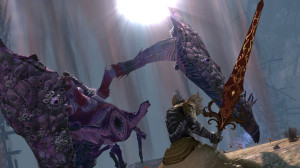 What do you think of these future changes coming this September 3rd? In any case, this last image with the legendary weapon is very pretty!
source
Guild Wars 2 Official Site