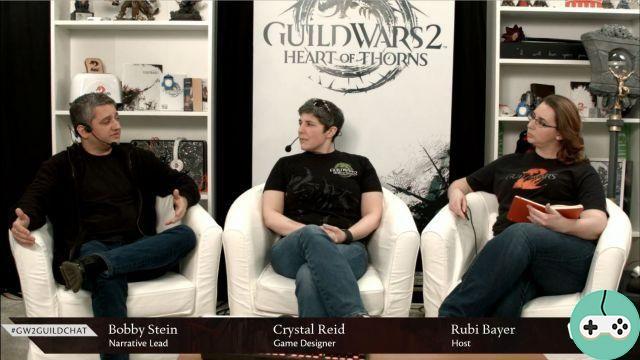 Like every week, we had the right to the weekly ArenaNet livestream on Guild Wars 2. The main topic of this week was the scenarios in the raids. You will find below a summary of the information that we were able to have during this one.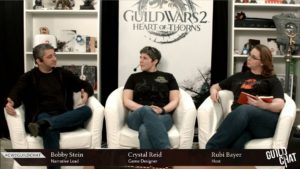 Whether it's the first wing or the second, the overall mood of the raids is quite dark and serious. Laziness is the exception because this boss can, by his appearance, make you smile and make you lose your seriousness. The final boss will require reflexes from the players as for Sabetha. The story of the wing comes just after that of the Valley of the Spirit. In addition, there is no prerequisite to enter it.
As in the first wing, the second wing has a main story but a lot of information is decimated through the instance. On the other hand, the dialogues between characters of the group will be different because each one will be able to answer. Each race composition will bring new dialogues.
The map of the second wing is much larger than the first, Angel McCoy was in charge of filling it with monsters / props. ArenaNet assures us that it is less linear than the Valley of the Spirit. Conversely, if you have cleaned the whole wing and come back the map will have undergone scenario changes (perhaps also the inability to sell the chests).
Changes have been made to both fenders, namely:
Duplicate mini-pets can be exchanged for items (we don't really know what)
A little smarter AI especially on Gorseval.
Added boss-specific high jewels (ease of having viperin for example)