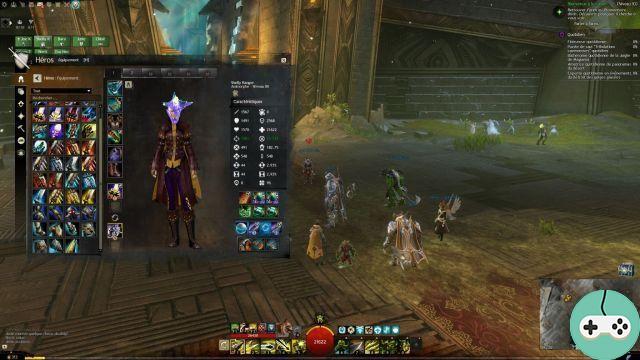 As always, the ArenaNet team invited me to check out the new content for the next update of Guild Wars 2. Entitled "Vision of the Past: Steel and Fire", this episode is unrelated to living history but the events that happen there remain in the universe and the theme of the previous episode additions.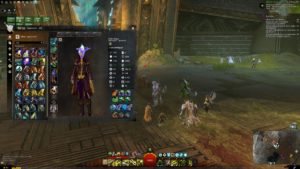 As always, this update brings its share of new appearances related in particular to the characters / tribes that you will meet (steel troops, summit of Stone, ...). All this content can be unlocked either by the achievements of the "episode", or thanks to its new currency. To browse the content, there will be only one accessible map: namely the Eye of the North (very well known to players) with which you can cross two portals to access the different content (the public mission, the instances of the past and the special mission).
I did not have much time to perform the missions of the past, but there are four of them and will allow you to (re) live the experiences of season 1 of the living world in the company of the heroes of the company including you. were commander. Another important mission: that of the Dark Frost Galleries where you play as Ryland during the events of a previous episode of the living world (Whisper in the night). Many unexpected and interesting facts about the lore of certain characters will be revealed to you.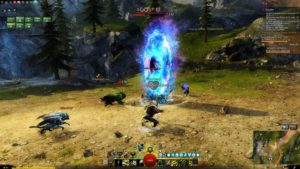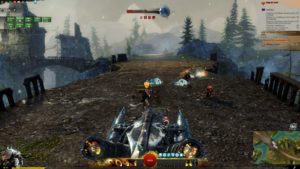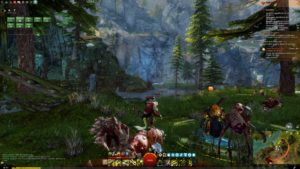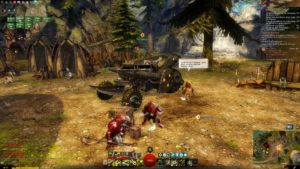 During our discovery with the developers, we mainly focused on the public mission playable up to 10 players. The goal of this mission will be to follow Ryland's companions and defeat the ancestral blacksmith through different events. The majority of the mission will be carried out by escorting a tank which will literally destroy everything in its path and which each player can enter (at the same time) to use specific skills (shooting, grappling hook, ...). While the tank is moving, other events will take place with sometimes specific mechanics like one with a sniper.
The mission can also be played in "challenge" mode (to be activated before the tank event) which will grant you additional rewards at the end and you will have to pay close attention to the tank's life which can drop to 0 (in normal it is only "disabled"). Some characters and especially the end boss are very sensitive to different tank capacities and will sometimes require a certain cohesion to achieve final success. As with the missions of the same type that we had the opportunity to see, the rewards are calculated both on the overall time of our team, but also now on the investment that we were able to make during the dynamic events as well as our overall efficiency.