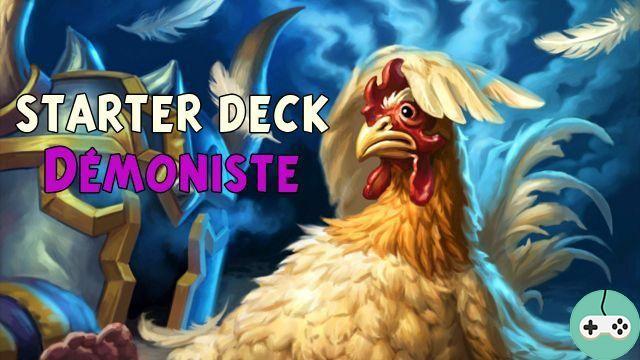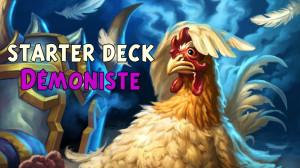 Welcome to my column on HearthStone! To continue this series, I will now tell you about Gul'dan. It's the warlock's turn to have their free deck!
A free or low cost Warlock deck is doable in several ways. Generally, they are all aggressive (agro). This is no exception to the rule. It is therefore an aggressive game but "mid range" at the same time. So that means you have to control the table and win in the middle of the game. Now let's see the list of the cards that make it up:

How to play the deck?
Particular attention should be paid to the effects of cards. We find this principle of negative effects in many warlock cards: you have a great advantage but in return, you have a disadvantage. If possible, try to always play these cards when you run out of them, so as not to be penalized. Also try to play them quickly, to avoid having several in hand (although losing a succubus is not the most serious). Unless you like to play with your luck, it is dangerous to play them when you have a trump card from your deck in your hand.
You have a pickaxe that won't cost you any life. You also have table management with Shadow Bolt and Hellfire. Be careful because the Hellfire card is double-edged and also affects heroes (just like Dread Infernal). Note that this detail is important because it can allow you to finish your opponent despite large creatures with Taunt: Hellfire 3 and Soul Fire 4 -> 7 damage points that pass by itself.
The hardest part in handling this deck is managing your life points and your cards in hand. At the same time, it is not easy to play warlock (apart from "murloc" warlocks). Then, you have to have a number (3-4 creatures permanently on the table) to fully benefit from the Stormwind Champion.
Don't hesitate to lose a few creatures to kill the opposing creatures, as long as you don't have to sacrifice more than 2 creatures to kill an opposing creature.
To find this article on video with demonstration matches:
You can find all of my "F2P" or "low cost" decks for HearthStone on my YouTube channel.
See you next time for a new article on HearthStone!