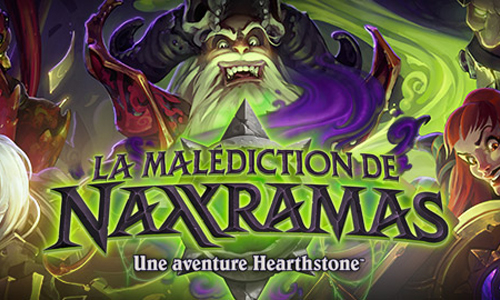 We are already in the third wing, it goes quickly casually. 3 weeks since Blizzard launched its single player adventure for its card game HearthStone. After the Arachnid Quarter and the Plague Quarter, it is now the turn of the Military Quarter to open its doors and put the nerves of the players to the test.
Instructor Razuvious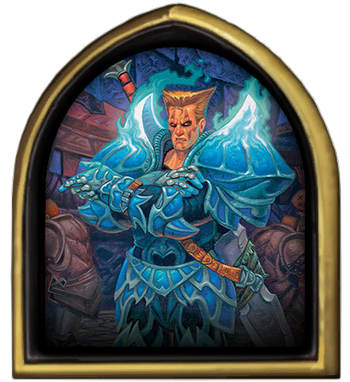 Razuvious is the first boss to face in this 3rd wing. He has 55 health and his Unbalancing Strike special ability inflicts 4 damage for 1 mana crystal. It is quite embarrassing in itself, but it is not the biggest problem of the confrontation. You'll have to worry about this card, or more specifically this weapon: Massive Rune Tear. This card costs only 3 crystals and deals 10 damage to monsters, 20 on you (deals double damage to hero), it passes once, not twice. You will absolutely need to have cards with the Taunt ability, or destroy the weapon of this infamous boss (with Acid Marsh Ooze). The best is still to play a priest deck with these cards: Spirit Steal, Telepathic Vision, Inner Fire and Divine Spirit. Why ? Well, the first 2 for the chance to also have Razuvious's weapon and inflict a lot of damage in a few turns and the other 2 to boost the survival of your minions. The priest deck offered by GGodHand will allow you to easily defeat this first boss, with an almost zero cost in Arcane Dust.
Gothik the Harvester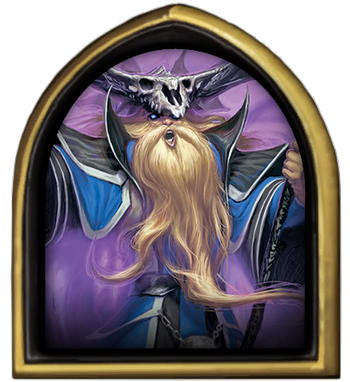 The 2nd boss of this wing, Gothik, will give you some sweats since it will require exemplary management of the game board. It has 45 life points and its Harvest ability will allow it to gain a significant advantage since in addition to drawing a card, it will gain a mana crystal . Don't panic and remember that every time you kill one of his minions (prefer areas like Warrior's Whirlwind or Druid's Sweep), he'll come back to the other side of the board (in your camp, then). So yes I see you coming, they don't do any damage to the opponent but inflict one point of damage to your hero per turn. I am aware of this and will retort that a card like Raid Leader will help you a lot by buffering every Spirit, which will allow you to use them to your advantage. Any other improvement is welcome, but watch out for his Corruption spell, which destroys one of your minions and which he will use on cards that have received multiple bonuses. I have not found specific decks to defeat Gothik, you just need to have area spells, play cards with Taunt to contain his various attacks and keep the board under control. This warrior deck allowed me to snatch victory several times, be careful of the cost, more than 2000 dust.
Four Horsemen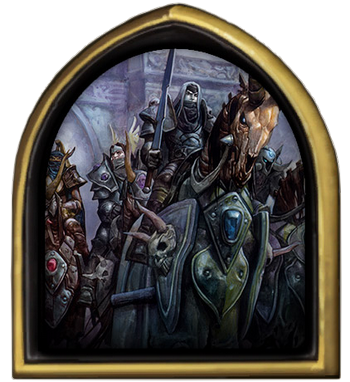 The last boss of the Military Quarter is interesting because of its functioning. Indeed, from the first turn, the Four Horsemen will be on the board, one as the hero (Baron Vaillefendre, 14 life points, special ability allowing you to draw 2 cards) and the other 3 as minions (2 damage / 7 life points each). To reach the Baron, it will first be necessary to eliminate the 3 other horsemen, or to silence them. You will understand, it will be necessary to get rid of the riders on the board as quickly as possible. For this, you can use a hunter or druid deck, 2 very different ways of proceeding, but both of which are very effective. I personally opted for this deck, it has the advantage of not costing much and ending combat quickly. Focus on a rider and finish him off as soon as possible. Then move on to the next one, thanks to the minions like Hunter's Mark, Arcane Shot or the Elf Archer minion, you can overcome 2 riders very quickly (if you have a good hand). For the 3rd, it will require one or two more laps, but nothing insurmountable. Take some Acid Marsh Ooze with you, the Cavalier's deck has a few weapons that will need to be destroyed quickly.
Good luck for this wing! We will meet again next week for the Quartier des Assemblages, which will make us face 4 bosses: Le Recousu, Grobbulus, Gluth and Thaddius!