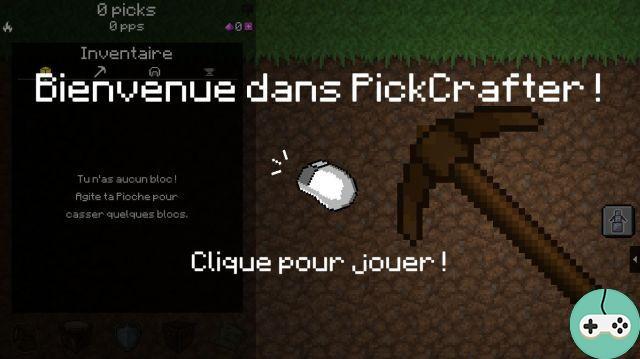 PickCrafter, a clicker already released on mobile and web platforms (Facebook and Kongregate), has been available since December 14 on Steam, in a version including all recent updates and fully translated into spanish.
The objective of this game is, quite simply, to click to collect blocks using the pickaxe located on the right side of the screen, in a pixel art interface.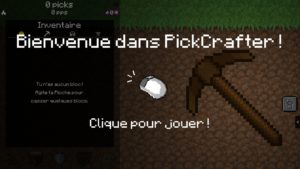 These collected blocks, on the principle of Minecraft, are of different types depending on the biome: earth, stone, clay, cactus ... They also collect automatically when the game runs without action.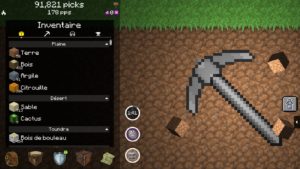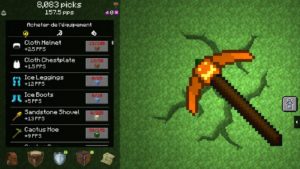 Finally, when luck does not want to give the right blocks, the Furnace transforms a certain amount of material into another type, with a high rate of loss in the process (3 to 1).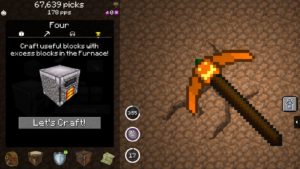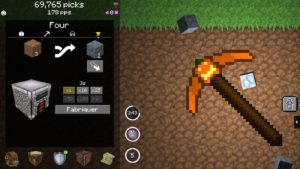 No matter the source, it all accumulates in inventory to create things. In the first place, there are the pickaxes, the better they are, the more efficient they will be. Then there is the equipment, composed of 400 pieces of different styles (armor, weapon, companion ...). To finish with the 13 biomes to unlock thanks to 750 blocks from the previous biome, essential to progress, a large sum that must be patiently saved in order to use it to progress in the thirds of the pickaxes and equipment.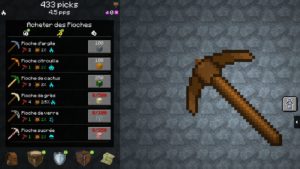 With each pickaxe, experience points are accumulated, filling a gauge which, once full, unlocks skill points. Three trees are present with skills for the player (increasing efficiency while being active), for the chest (chests and various bonuses) and for the background (increasing efficiency while being inactive).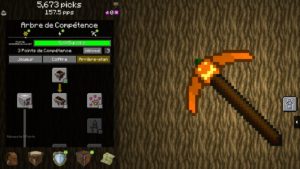 Items exist to save time, findable in chests earned at regular intervals, requiring time to be opened. This is where the premium currency, the runics, comes in to buy for real money.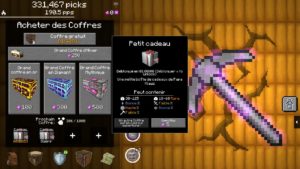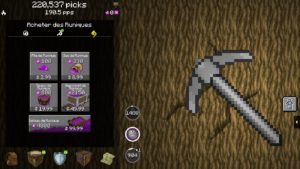 Most useful for me being a Drill, digging boulders with constant damage for a limited time.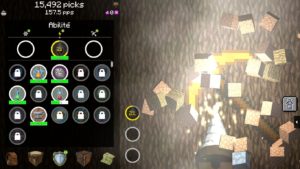 But there are loads of other items and materials just waiting to be discovered either for patients or for gamers willing to spend the cash.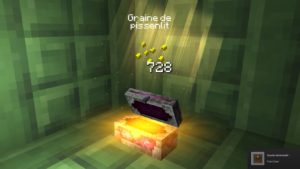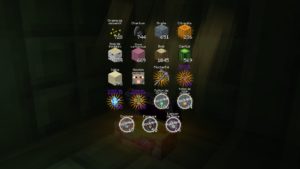 PickCrafter is not the kind of game to spend hours on ... while spending hours on it! With experience and materials piling up without having to do anything, it's typically the app to launch in the background in the morning to click on it every now and then. Given the amount of materials to harvest for each biome and the number of pieces of equipment to create, I didn't calculate but it must take weeks to collect everything, which offers monstrous content, all for free for a little. may not fail you. Do not hesitate to test, the game is quickly addicting!