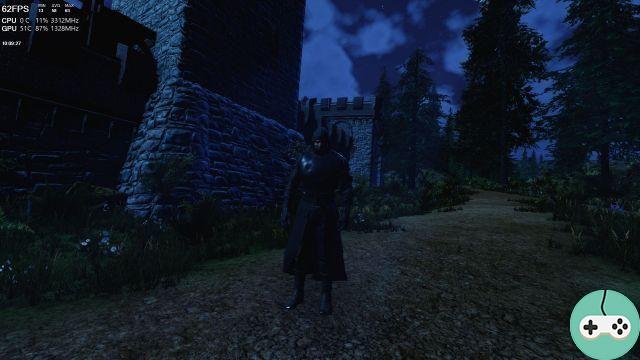 A new MMORPG is currently looking for its players and presents a playable alpha version for free to make up your mind. So I was tested and, without transition, I also deliver Steam keys that will allow you to go on an adventure.
Key distribution
N8J2G-4INVQ-3M4LP
RJMT6-9FWGF-IAPHH
Y466V-N8GX9-KGYHT
6QXZ2-XEX59-8XXGD
Z26EJ-7E4WR-IQ987
ETXM4-R8JB9-TLDHD
DFZWI-072VT-45E2W
LFB34-6T9F0-D5T4Y
88KVK-56GHG-V8LJA
FTVXY-D4PHJ-LGP3E
TYZHJ-3LZH0-0HEGL
X8XJ3-4C32A-M45T7
BNEF7-27NVR-6QM3E
L8HM5-FEW4T-Z9YZ3
8WIPK-MHQGW-D82EL
V73VP-M0TTR-PEF7Q
If ever all these keys are used, you just have to go through the official website to get your access back without delay. As soon as you register on the forum, you will receive your key.
After eleven months of development for about fifteen developers, the Russian studio Atlant Games Studio is therefore presenting its project to the public. Entitled Reign of Guilds, the MMORPG will focus on cooperation and coordination between players to create guilds and thus bring the medieval world to life, with its sieges, castles and magic, all recreated under Unreal Engine 4. Concretely, there is not much currently in the prototype, it is a gigantic empty world, with a castle and a beautiful nature full of dangerous creatures like wolves. The game begins with the creation of your character to choose from among four classes: crossbowman, gunman, assassin and inquisitor. The characters will evolve through professional schools, each one will give passive characteristics, active skills and related professional items. From what I saw on their site, there are many routes planned, melee, distance, magic, and also less martial possibilities as a gunsmith or blacksmith.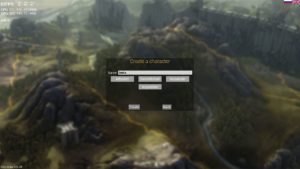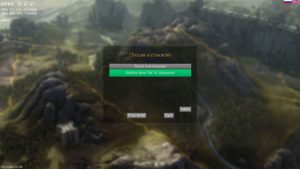 Then the character comes into play ... and there are no quests, or any indication of what to do, or how to do it. With a little fumbling, I managed to figure out how to open the different UI elements: the character sheet, inventory, abilities, and character sheet. Of course, this is very frustrating at the moment and there is for example no button to close the window.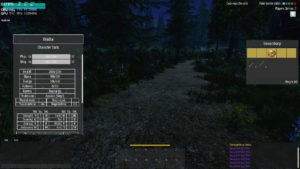 As I continue to experiment, I understand that I can slip my weapons, as well as abilities, into the shortcuts to use them. Watch out wolves, here I am! The fight is limited to getting close enough to the target and then spamming the left click. As the skills have a very long cooldown, there is nothing else you need to do. The fight does not represent a particular challenge, the wolf collapses in a few strokes and delivers me objects.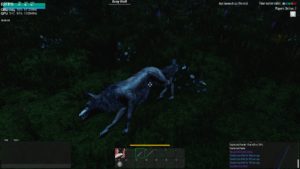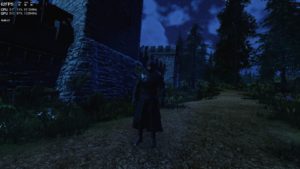 Then, as I said in the introduction, there is unfortunately not much else to do at the moment, I just noticed the attention to detail brought to the castle with large rooms and pretty views . The opportunity to take some screenshots that could make postcards if the interface was removed.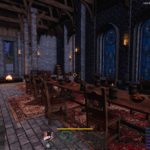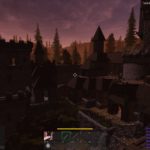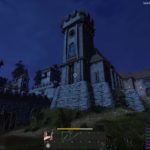 In this open world, player versus player will be very important, based on a karma system to identify abusive players who, as a result, will suffer more penalties in the event of death. There won't be any safe place in RoG, but there are areas where you won't lose anything. Because yes, otherwise, loot and experience will be lost depending on the level of karma. On the PvE side, they are planning bosses, but where of course the threat of being attacked by opportunists will remain. An interesting feature concerns associations, groupings of guilds along three axes: merchant, mercenary or craft. Thus, players will be able to group together according to their in-game interests although many will certainly want to participate in sieges and attacks on castles. See how it will unfold on servers that will support up to 200 players in the same place ... A significant number, but which can also be quickly reached if the event is successful!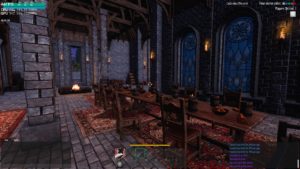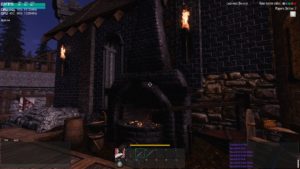 A Kickstarter campaign is planned for the beginning of May, so if you like the concept, stay tuned so you don't miss the chance to participate!