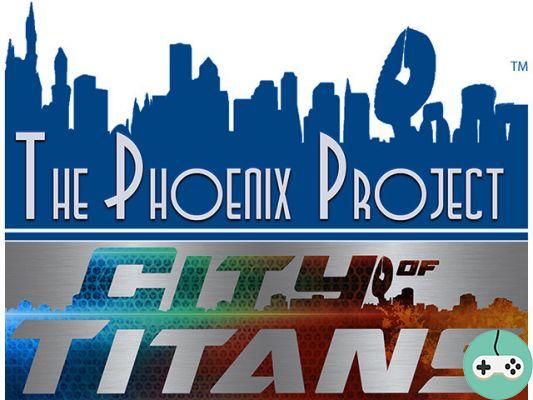 This week, we invite you to take an interest in the project The Phoenix Project - City of Titans, a spiritual successor to the MMORPG City of Heroes.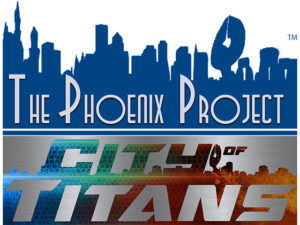 Remember, that was already a year ago: NCsoft was shutting down City of Heroes. To keep the superhero MMO alive, former players organized themselves and founded the Missing Worlds Media studio. Entirely made up of volunteers, it brings together students, amateur or professional developers who contribute in their free time. Their ambition: to prevent this game from dying and to make the first MMO entirely designed by the community.

Missing World Media offers us a world of super heroes that has many surprises in store for us. You will never know who you will meet at every turn: an "ordinary" citizen who hides mysteries, an armed gang ... The city of Titan City has a thousand faces. The player will be able to be in a district of the city with skyscrapers, or to be inserted in the slums, unless everything changes with Art Deco monuments.
One of the strengths of the game is its customization. We embody what we want: do you want to be a magician with a fire-breathing raven? It's possible. Your friend is playing it because he throws fireballs with both hands and you want to pull out a 12 gauge rifle to blow him away? It's possible . Even at equal power, two characters can have completely different appearances. The player will be able to create his own adventure there, tell his own stories and create his own agency in this world of superheroes that is City of Titans.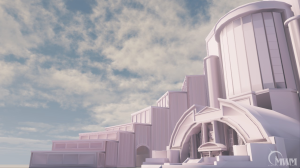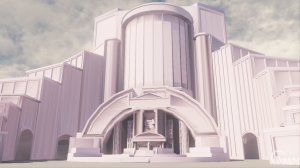 Today, Missing Worlds Media is launching a crowdfunding campaign on the KickStarter platform. Its objective: to raise $ 320 to finance development. In 000 days, 5 dollars have already been raised.
On the budget distribution side, 10% will pay the costs related to the campaign (Kickstarter or even Amazon) and 12% will be allocated to taxes. The remaining 78% will be used to pay Epic Games (to author of $ 70, the game being developed with Unreal Engine) and many software such as Autodesk Maya and 000DS Max (of which the company needs at least 3 copies) but also various tools like ZBrush, Allegorithmic, 24DIO, Photoshop and Illustrator. Finally, the creation and life of a game is not just about software: funds will also be allocated to the operation (web servers, bandwidth) or to the various legal services (lawyer, accountant).
Many did not believe it but the team did not let it go:
They said we had no chance, they said we should find ourselves a new home. That's what we did. We just erected it ourselves. Because we dare to think the impossible. Because we are heroes and that's what we do.
Now it's your turn. As the game will be free, the gifts offered are mainly honorary or incidental. At $ 10, you can have your name engraved on the sponsor wall and have access to the beta. Otherwise, you can now choose to get ahead on VIP subscriptions, 1 month at $ 50 and 3 months at $ 75 (with other rewards).
Late afternoon edit: and voila, 100%!