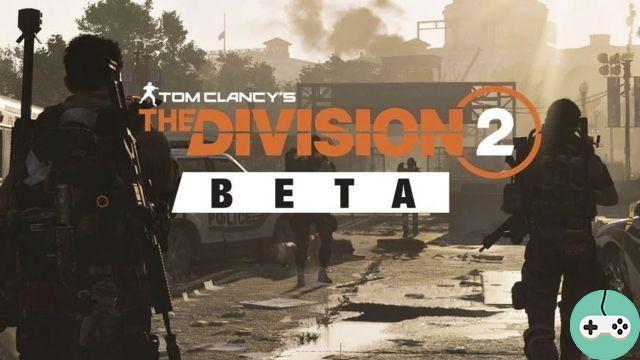 From February 7 to 11, it was possible to try The Division 2 in a beta version.
Scheduled to be released on March 15, 2019 on PC, Xbox One and PS4, this second opus takes place several months after the events of The Division, with a change of location: Washington DC. The snow is over, we are now in spring: greenery and nature awaits you!
This beta is divided into two phases. The first therefore made it possible to test two main missions, some side quests, as well as side missions and events. Then came what the developers called the "Endgame", allowing access to three archetypes of specializations via three different characters of level 30, in order to try an invasion mission, one of the end contents. game.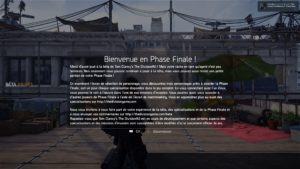 Let's start by talking about the starting content. The two main missions available in this beta were very nice and can, like in the first game, be done alone or in a group. Since these are early game missions, they are not very difficult or dangerous, but almost serve as a tutorial, allowing the player to get used to the gameplay mechanics, but also to some types. different enemies: grenadiers, snipers, "lambda" soldiers, etc. If you played the first game, you will immediately find your marks. The enemies have gained in intelligence (and equipment), however.
The technique of "I find a quiet corner and I kill all the enemies who try to approach me one by one in front" no longer works. Now enemies will move around a lot, make smarter use of possible scenery and cover, but also try to get around you, take you from behind, etc. "Specialized" enemies have also been improved. Grenadiers for example, will stop throwing grenades by being too far to reach you, when they do, they will use a grenade launcher to dislodge you from your cover. Snipers will systematically seek to find themselves high above you, in order to be able to reach you despite the cover (if you are behind a wall for example). I'll come back to AI a bit further down, talking about end-game content.
Apart from the main and secondary missions, after all classic if you are used to the first game, the game offers many more outdoor activities. For example, there is now a system of neighborhood "control", via the capture of checkpoints from enemy factions. It will be possible to attack enemy main camps and take control of them, for this you can use a distress gun to call in reinforcements (NPCs) to help you in this fight (you can also group with other players). Once a control point is captured, you will get a lot of rewards (and quality), and this also helps reduce enemy presence in the area. To this is added a small management system, because you will have to restock the control points, otherwise the enemies will take them back and reinforce their presence in the area.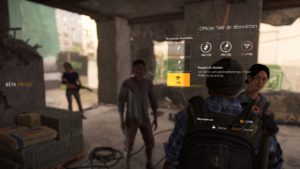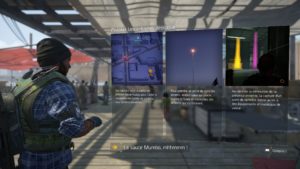 The game also offers a refuge system, which more or less replaces the wings of the main base of the first game, but much more extensive. The shelters can be improved by providing service to the inhabitants (main and secondary quests, secondary activities, etc.). Improving shelters will give you bonuses, but also characters allowing you to unlock activities (such as making for example).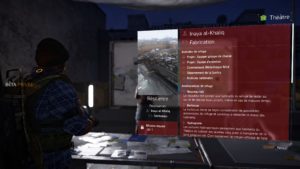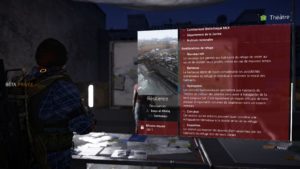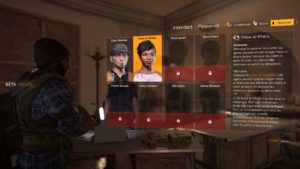 Back to AI and endgame content. During the available invasion mission, AI was at its peak. As I indicated above, the technique of "I take cover and I kill the enemies who line up in front of me" no longer works. The method of "I rush with a shotgun at the enemy to light it before it turns me on, then retrace my steps to heal myself and start over" no longer works either. The AI ​​has been improved, is much more deceptive, tactical, and it really feels like they are "working" together.
I was surprised to see that a group of enemies blocked us in one passage, then split in two, part of the group continued to duck and block us in the passage while the second group was left to make a big detour to take us from behind. Likewise, when an enemy is dislodged from a mounted machine gun, for example, another enemy will attempt to use it almost immediately. The enemies will repair the robots / turrets rather than waiting for them to be destroyed to make a new one, one enemy will paralyze us and another will take the opportunity to pound us with a grenade launcher, even the enemies will throw an incendiary grenade at a place cover possible to prevent us from retreating.
In short, the AI ​​has been greatly improved and it shows. Despite a few hundred hours of play on the first opus, thinking that it would be possible to roll on the end-game content quite easily as I was more used to on the first, it is not so and the game quickly called me to order. Unfortunately, my software having decided to go on strike in the middle of the game, I have neither video nor screen impression of the invasion.
On the graphics side, I find the game beautiful. The snowy atmosphere has been replaced by a "spring" atmosphere, clearly showing a world in ruins and abandoned where vegetation is beginning to (a lot) take back its rights over humans and nature is returning to its former territories. Even in terms of details, zooming in as much as possible (see the last screen impression below), the game is beautiful and well detailed.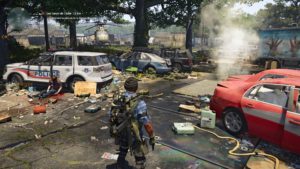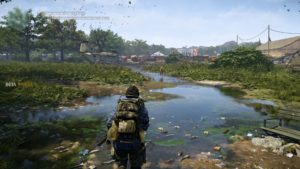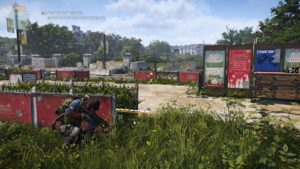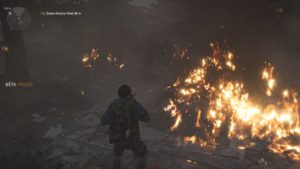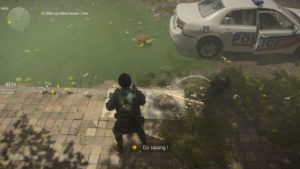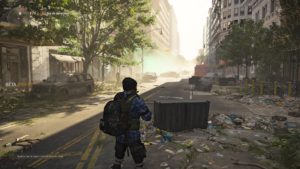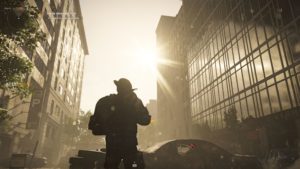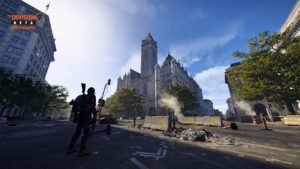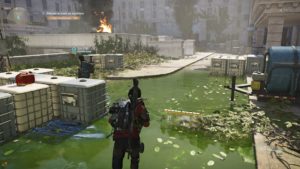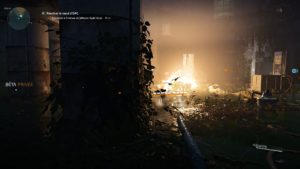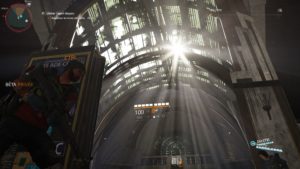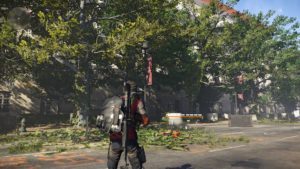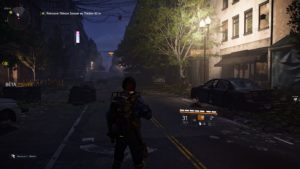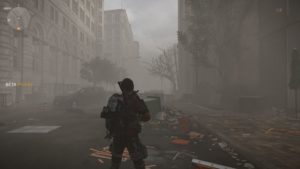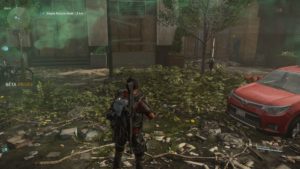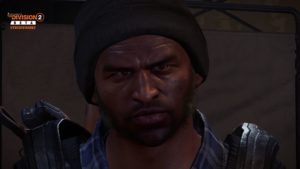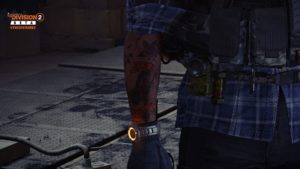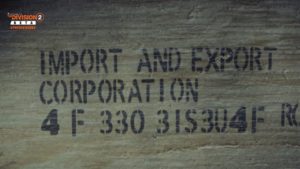 Let's move on to the annoying things: bugs and optimization.
Although the game is still in beta, there is only a little over a month left before its official release. However, the game has some bugs and optimization problems. The biggest problem (which was mentioned by Ubisoft) that I have encountered concerns the total CPU usage after a certain playing time. On my configuration, the game consumes around 20-25% of my CPU, but the latter goes to 100% of a sudden after an hour or two of play, forcing me to leave it completely under penalty of suffering freeze until the game crashes (and even Uplay and Discord) . Hopefully this problem will be fixed before the game is released.
Apart from this problem, I personally did not have any concerns about optimizing the game. With my configuration (i3-8350k, 16 GB of RAM and a GTX1070), I was able to play in 2560 * 1440, in ultra preset and DX11 at constant 60IPS, except when the above processor problem occurs (problem that seems to be common to everyone).
But another small problem concerns the servers. Personally, apart from the first day which was quite catastrophic, with many disconnections to the chain, I did not have any server failures the following days. However, each time I had queues to connect to the game. Fortunately, these are rather fast and even being placed at + 800, I stayed there less than 2 minutes. This will surely be fixed (hopefully!) For release, with higher server capacities.
In game, the latter has some bugs, which do not necessarily interfere with the gameplay: overlapping scenery objects, NPCs passing through an element of the scenery, a corpse crossing a scenery, or a few texture loading bugs are the main bugs that j 've met. On the gameplay side, apart from sometimes the problem of the character who reloads twice in a row (quite annoying on heavy machine guns, whose reloading is long), I have not encountered any. In multiplayer, I was able to witness a bug concerning one of my allies who passed through a truck trying to climb it, finding himself stuck inside, while three other people were able to pass without concern. Fortunately, teleporting to a close ally could have solved the problem, and this bug was more of an opportunity to laugh, especially since, having occurred on an outside walk, it was not more annoying than that.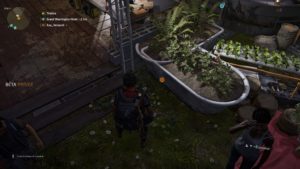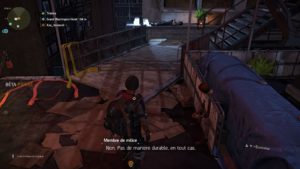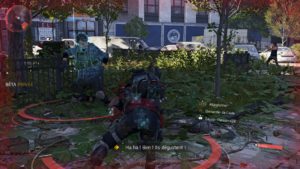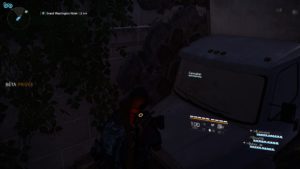 Avis d'Azashar
Being a fan of the first opus, I was waiting for this second with a firm footing and impatiently. Even though I was worried that the game was just a copy / paste beast of the first, which could pass for an expansion rather than a real new game, it is not. Certainly, in the eyes of a non-familiar with the first game, or someone who only played the first for a few weeks at launch, the game may seem to be the same, unchanged, but no. The changes are indeed present and significant, but not necessarily immediately visible. The game is no more a DLC from the first game than Assassin's Creed Odyssey is a DLC from Assassin's Creed Origin for example. In short: the foundations are the same, the building that emerges above is different.
Despite the fact that the basic gameplay does not change (cover, shoot, kill ...), in its realization and its mechanics, a lot has changed. The missions are also longer, more open (offering several possible paths) and encourage you to explore levels and missions rather than rushing from room to room, whether it is to move forward as to obtain items or collect things. For example, during the invasion mission, I was able to find, while searching in a corner, a chest hidden in a bathtub, with several good quality equipment inside.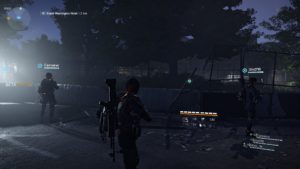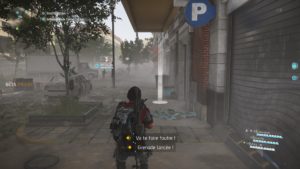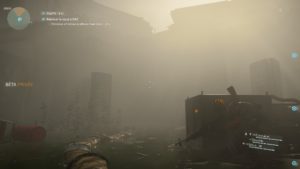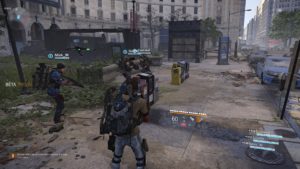 There is a lot more exploration in the game which is really great (at least for me), the world is a lot more alive and seems to have more activities and events. The AI ​​has really been improved and makes the clashes and missions much more interesting, pushing to play in a more tactical way and privileging the play in teams as well as the communication and avoiding the "each one rushe in his corner and we regroup just for the loot ", which was the case in the first game.
This beta comforted me and kept me in the hype (unlike Anthem). It remains to be seen what the game will deliver upon release and whether it fully delivers on its promises (especially in terms of content), but the beta promises it will!
Glirhuin's review
Long awaited, I was finally able to get a glimpse of what the sequel to The Division promised.
Seven months have passed since the first opus and we leave The Big Apple to reach the capital of the United States, Washington. A change of place and period which brings a breath of fresh air to the sometimes oppressive atmosphere of its predecessor. You will come across, at the bend of a street, deer, dogs and even cats in the middle of a greenery that is not lush, but present, as if life was resuming its rights after the catastrophe of the dollar flu.
I did not feel out of place in relation to the combat system, we find the controls of The Division first of the name, with a feeling of increased fluidity in the movements. Enemies are now more mobile and will try to get around you as much as possible to gain the advantage, and rushing headlong is never a good solution! In terms of accessible skills, a drone, remote-controlled mines and a turret with different variants were offered, as well as improvements to be unlocked with resources from the SHD that you can recover during your peregrinations.
Personally, I had some difficulty placing these different elements in full combat with precision, especially the remote-controlled mine, which was most often next to me and not inflicting heavy damage on the attackers.
The music in combat is dynamic and catchy, and that promises us a quality soundtrack. The refuges to be restored are a good idea, it allows to see concretely how our actions have an impact on the process of reconstruction of the city. For those who like to look for resources in their environment, they will not be disappointed, the city is full of them!
The beta also gave us access to an invasion-type event with max level characters and high level gear. I chose the demolisher, with its grenade launcher that can dislodge enemies who think they are too well protected from fire. The difficulty will undoubtedly be there and will be able to make your team spirit work.
In terms of stability, it should be noted some disconnections, a processor used at 100% (i5 4690K), some small slowdowns and malfunctions which were corrected with two maintenances at the level of the dialogues of non-player characters.
I have already pre-ordered the game in Dark Zone edition (a shame, I'm not particularly a pvp player, but we must admit that the statuette is of good quality), there are of course a few points to improve. We now have to hope that the scenario is as addicting as The Division was!
Avis de Kathlyn
I couldn't wait to finally be able to test The Division 2 and the wait was not in vain! What a pleasure to discover Washington and the post-Flu of the Dollar. The threats are now different, we have to rebuild everything, learn to live again. We really feel this desire to move forward and after a New York frozen in cold and death, we arrive in a Washington in the throes of chaos, but with a strong desire to rebuild and find a decent life.
The first opus offered us something very pleasant graphically, the second could only do better. The lighting effects will capture your attention more than once, as will the overgrown cityscape.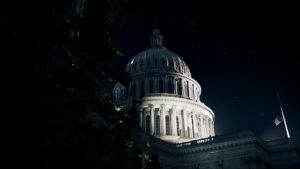 In addition to the atmosphere still impeccable, the gameplay which was already frankly not bad has been improved.
As noted by Azashar and Glirhuin, the first thing we notice is the AI ​​that we must now fear! The importance of communicating in a group, of looking out for one another takes on a different dimension from the start. We will have to keep our eyes everywhere and not just on the enemy we have targeted.
We now have new skills such as drones. We quickly find our marks, not too much confusion on my side about it. I would even say that everything is more reactive, instinctive.
The final phase will have allowed us to test the specializations. I took the Sniper. The details in the bezel are stunning, you feel cut off from the world for a moment. But here again it will be necessary to remain on the lookout so as not to be had while the enemies are knocked out. In Division 2, the blows taken seemed much more violent to me!
The new photo mode is welcome, but needs to be improved. You have to go to the menu to activate it, and our character then goes into rest mode. There is no possibility to maintain a specific pose during photo mode.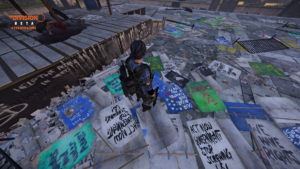 Side bugs, we were treated to a closed beta containing some such as the processor. (i7-4750HQ on my RoG laptop. The poor guy suffered and so did the RAM), but also minor collision issues. I found myself stuck in a van, luckily we can teleport to our teammates!
What remains to be improved apart from technical optimizations for Divi 2? Small list:
To be able to quit the game more easily. What reassures me is that I'm not the only one that annoys me!
Photo mode accessible from a shortcut to take shots in the heat of the moment.
Navigating the menus: using the mouse is particularly frustrating. For a game that uses it in its gameplay, it's paradoxical.
Confirming the opening of a cache after 5 seconds is unnecessary. The Social tab is rough.
The visibility of the icon when speaking. Barely visible above our character, it worked best on Division 1.
Few inconveniences in the end except that the exit seems so far away! Roll on March 15!