The important points
This week's news centers on CitizenCon.

Summary
Little news this week, Around The Verse covering the preparations for CitizenCon. We see the colossal work done there, with tired teams. We learn in particular that the decision not to present Squadron 42 during this event was hardly decided only 3 days before.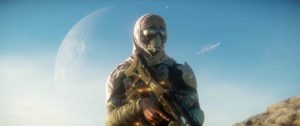 Everything you saw during the demo will be present in update 3.0
It will be possible to accomplish its missions thanks to brute force, and to infiltration in Alpha 3.2. We learn that there will be other methods, in particular thanks to the reputation system. Weather events may block player progress for long periods of time to encourage them to use other means to achieve their goals as seen in the demo. The instance system will be able to accommodate over 2000 players per instance. But initially, they plan to 200 players for alpha 3.0. The 4 planets of the Stanton system will be made via the procedural tool with a lot of depth and immersion.
All the organizational management elements already present will be integrated into Spectrum. It will be possible to integrate several bots in the chat.
It will not be possible to make quantum jumps from the atmosphere as we saw during the presentation of the procedural planet generation tool, they only performed this action to reduce the presentation time. It will also not be possible to pick up ammo from downed targets in the Persistent Universe such as in Arena Commander. There will be no AI in Star Marine in 2.6, it will only arrive after the deployment of 3.0, just like the Sataball which has not been forgotten.
Around The Verse
Reverse The Verse

CitizenCon 2016
Find out what you missed at CitizenCon 2016!
You probably know it (or not) but the CitizenCon took place in the night from Sunday to Monday at midnight sharp spanish time. Many worked on Mondays and therefore did not have the courage to follow this evening which ended around 3:30 am ...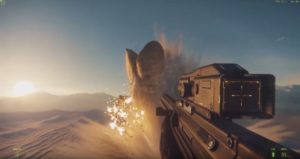 Find our full article here