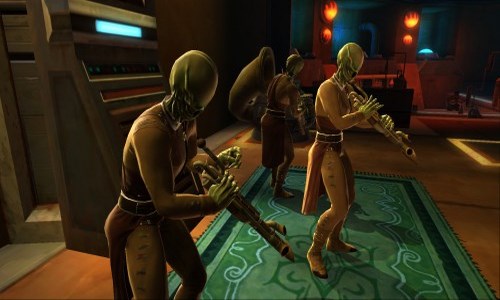 During the Cantina Tour at Comic-Con in New York, some questions were asked by ObiWanBaikonur to Michael Backus and Eric Musco, whom he then sent to our colleagues in Dulfy. Here is the summary.
Better than the inter-server
Said last year at the Cantina Tour at Comic-Con.
The inter-server for them might correct one of the symptoms, but not the whole problem.
The real concern is that the tag (in PvP, ZL, operations) doesn't arrive as fast as they would like. It is this problem as a whole that they are trying to solve.
They are working on two things to solve it, which is described as "better than the interserver".
We can expect more information and the implementation of these solutions before the next NYCC Cantina Tour (so in a year).
Fortress
New fortress?
Lots of requests for a "prettier" place.
The team is working on new things for the fortresses and looking for new destinations: Manaan, Alderande, ...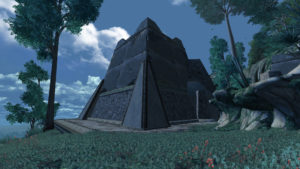 Sabacc table in Esseles
Why?
More complicated than you think to implement mini-games.
Most of the games revolve around Black-Jack, which wouldn't necessarily be fun in SWTOR.
Lots of time to develop other types of minigames, they prefer to focus on content like ten story chapters beforehand.
They still think about it, however, and are open to suggestions.
Researcher droid and Macroscope
No reset or lock when starting KotFE.
Michael would like access to these quests, especially the H4, to be made easier for players, so that they do not have to set up an entire group to do them (note: because honestly, it must be said, it does not interest much people, unfortunately). By making them solotable, for example.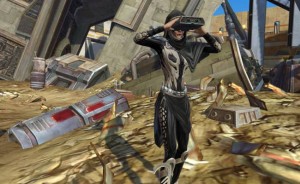 Game engine
Not likely that it will ever happen.
During development, they started on a system, then on C ++, then finally on a platform owned by Bioware. It is unfortunately not the best platform for the game they wanted. Which makes the job more complicated than it should have been. It doesn't mean bad things to those who have worked on it, but this platform imposes limitations on them that it would have liked not to have.
KotFE = NGE the Galaxies?
Editor's note: NGE was an expansion for Star Wars Galaxies which turned a lot of things upside down, profoundly modifying the combat system among other things, wanting to be more accessible, and which finally sounded the death knell of the game, many players having abandoned it to because of this extension.
The concern Michael said for Galaxies was that the game had a base of players who liked the game and the environment, but not a large enough base. The laudable intention was to make the game more accessible to attract new and old players who had left. But this expansion dramatically changed the nature of the game, which disappointed fans. The team had anticipated this, but believed it would bring in many more new players. But they had already made up their minds about this game and did not come.
Back in KotFE, the team does not foresee any major upheavals to the combat system, as it did on Galaxies.
Diverse
No PvE in space.
The team is working on customization options.
No freedom on the choice of weapon. No Jedi with a cannon so (phew!). Several reasons: personification of the character and help to identify him in PvP.
No new saber position (kind held upside down in the hand). Too much work on the animations, it would require redoing everything.
No plan for a new class.
Suggestion: "Action photo booth", to be able to take pictures of the characters in action. Michael loves the idea.