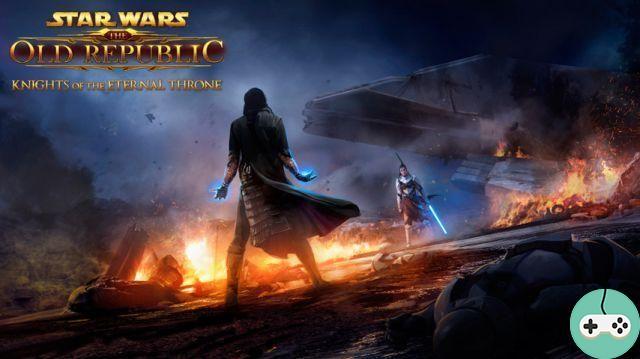 English speakers seemed to start to find the time long regarding the arrival of announcements on the next expansion of SWTOR. They asked their questions and Eric came to clarify a few points on the forum.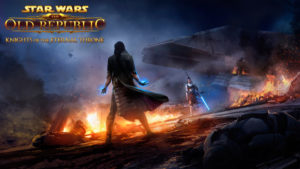 Firstly, the state of play of KOTET would not be sufficient at present to be able to answer the questions correctly. However, he specifies that it will be soon with the Cantina tour on October 7 in New York, during Comic-Con. After this date he will be able to start answering more seriously questions about this extension and posts on the developers' blog will be published.
Following several questions he reiterates some of the information communicated in the last developer stream.
The story will continue what went wrong in KOTFE. It is a direct continuation of it and the elements which were intentionally left unfinished will be developed subsequently in KOTET. We don't have the whole story yet.
Feedback on the "killing stormtroopers" has been passed on to the team.
It is not currently possible to detail the operation / ZL / equipment content of the next expansion.
Finally, he answers various questions asked by Archellion concerning possible improvements on guild management (not necessarily in KOTET), on balances in PvP, on what he calls "the illusory appearance" of the importance of choices. carried out and on the slow, if not almost non-existent, communication on the feedback from the developers:
Guild management is a system they are always looking for ways to improve. This is an important point but they have nothing to say about it at the moment.
The balancing is in permanent reflection. The team is studying the state of the game and what needs to be changed. With the extension there will therefore be new changes as usual.
The choices made for KOTFE may not have had any visible consequence at this time. Sometimes certain choices are made in this way (he takes the example of Koth!) And the consequences will not be visible until much later.
Feedback from developers comes and goes. Musco ensures that when they have the opportunity to give feedback, they do so, for example on class changes.
Personally, I remain quite skeptical about these "announcements", both on the KOTFE side where I wait to see the official announcements before judging and on general questions where we still forget the PvE balancing (90% of my activity) to focus on PvP. On the other hand, I am optimistic that the returns will allow us to have a little less skytroopers and other unnecessary monsters in the story.