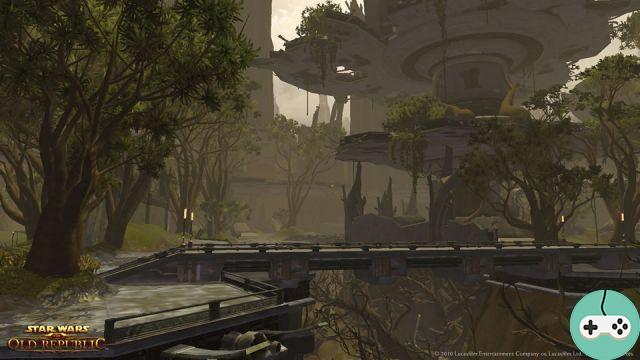 This article is taken from Sith'a'faim data, courtesy of Elyndra following her decision to stop publishing.
Here are the 5 datacrons that you will find on Taris (Empire side!)
- Endurance +3
- Presence +4
- Aim +4
- Willpower +4
- Tip +4
Endurance +3
Our first datacron is in the Repopulation Zone of the Republic (Location of the quest "H2 + Blackout"). The adventure begins in (-1362; -231), climb on the ledge in front of you and follow it until you reach the top of the big red tunnel. Then climb on the broken pipe and drop on the ledge below, reach the platform then go through the hole to reach the datacron.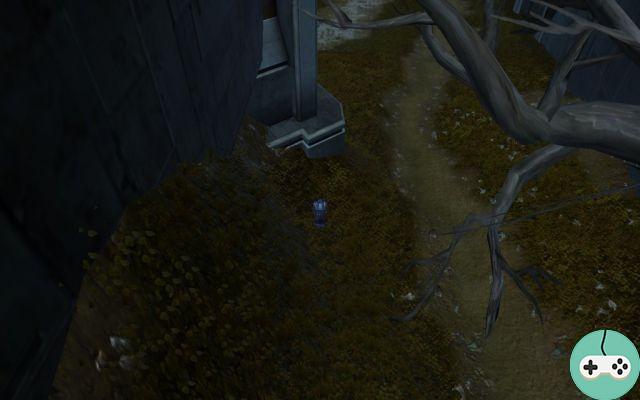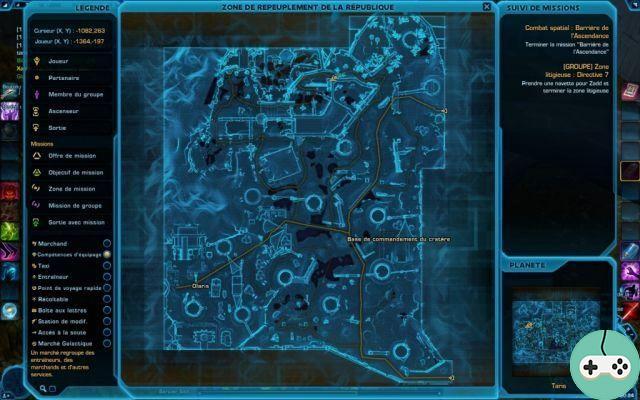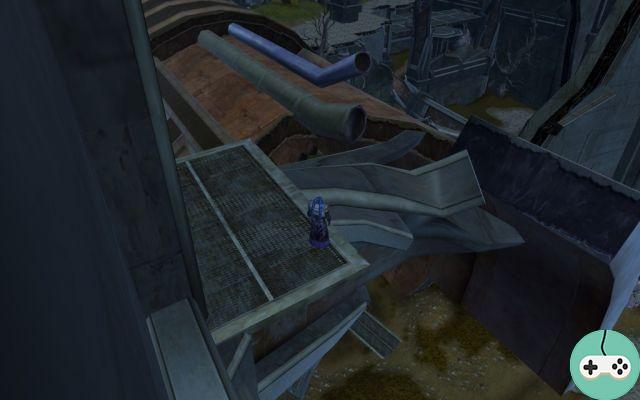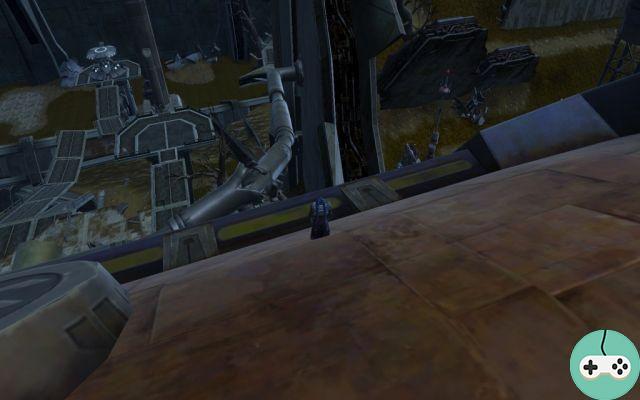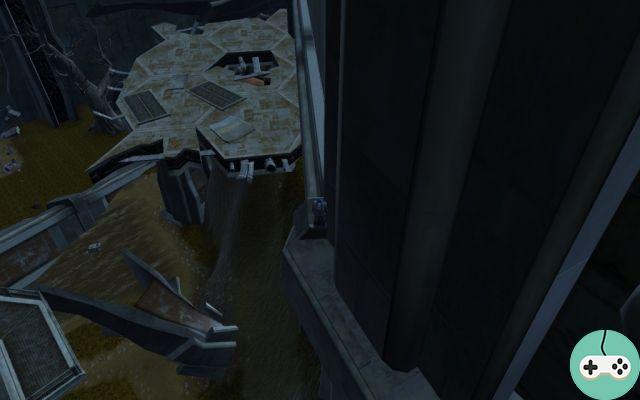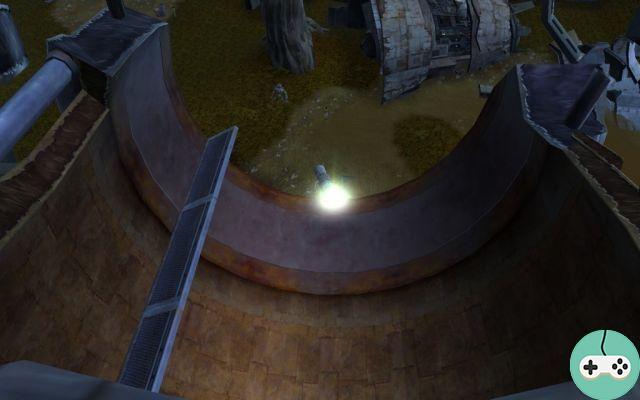 Presence +4
This is at the end of transport station 5, the entrance to the station is at Marais Tularéen in (390; 5) Go to the end of the tunnel first. Once you get to the end you will be in a small outside area, the datacron is on a very easy to access platform on your left.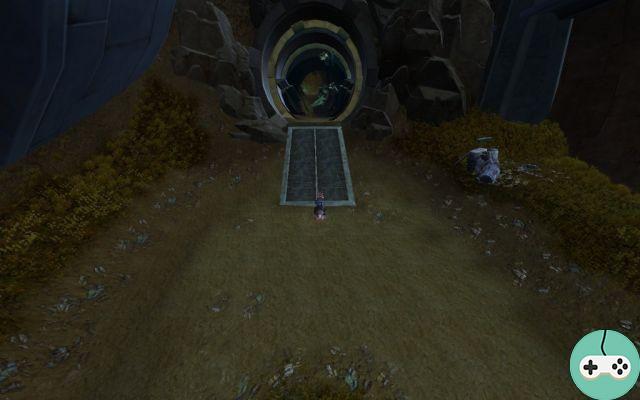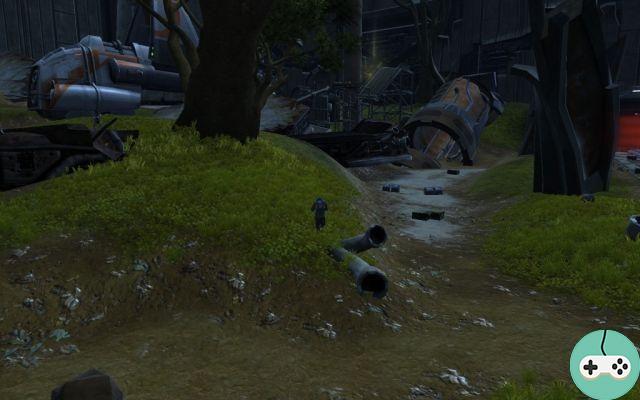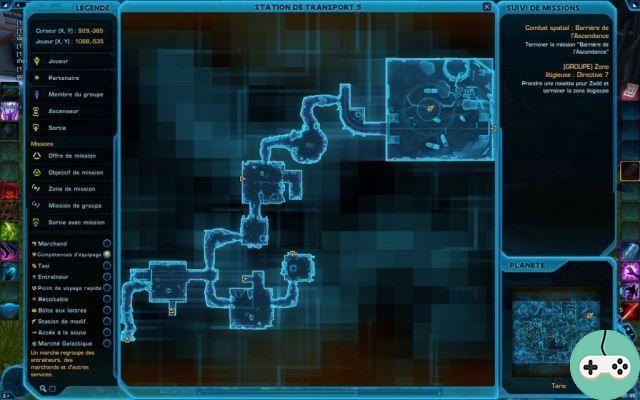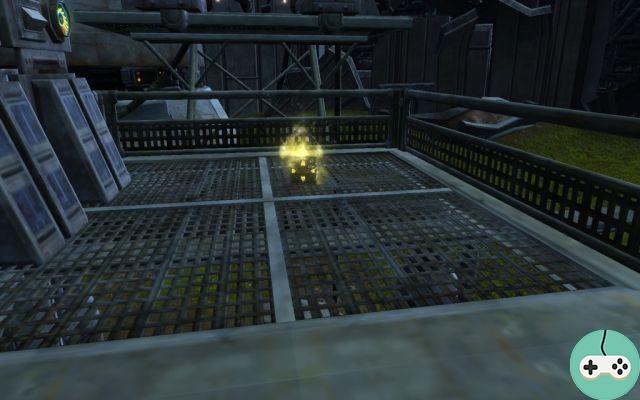 Aim +4
Direction the Tularéen Marsh in (1174; 252), climb to the top of the big pipe in front of you and go to the left, walk along the debris then jump on the ledge to reach the platform above the outpost of Brejik, go to the ledges at the bottom then walk along them until you can jump on the ruins opposite, go to the end of them to find your datacron!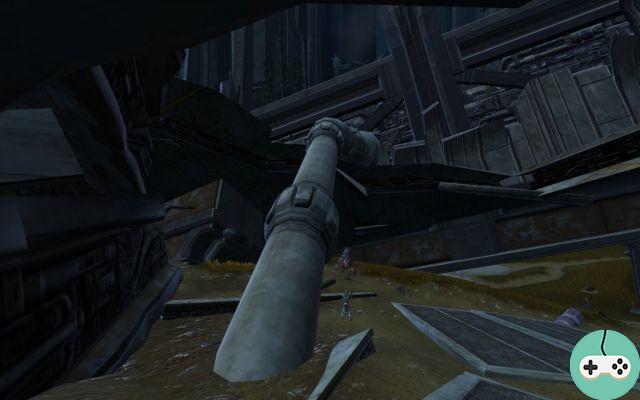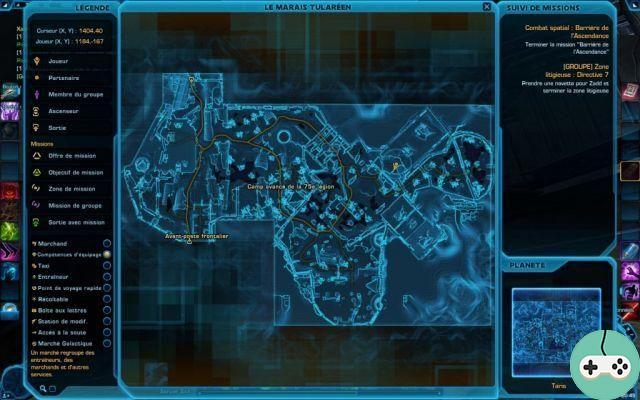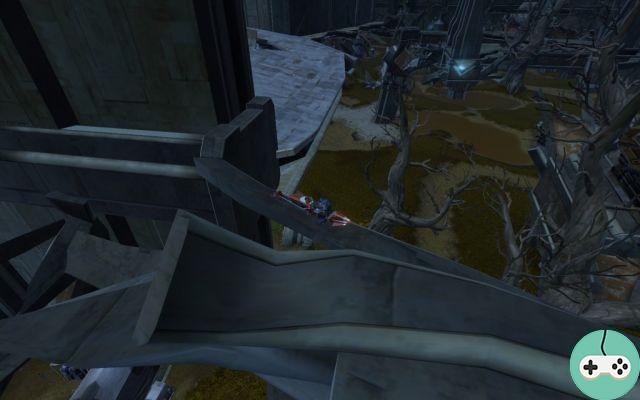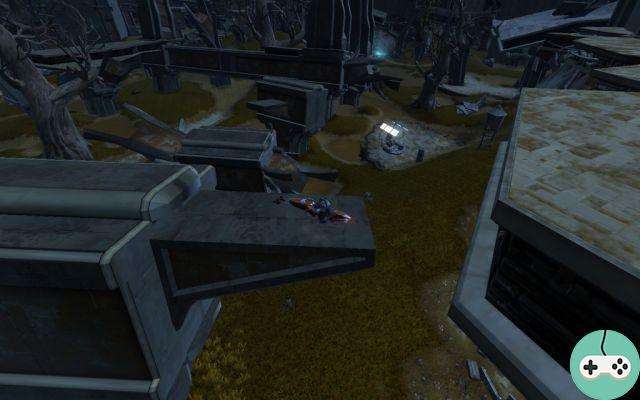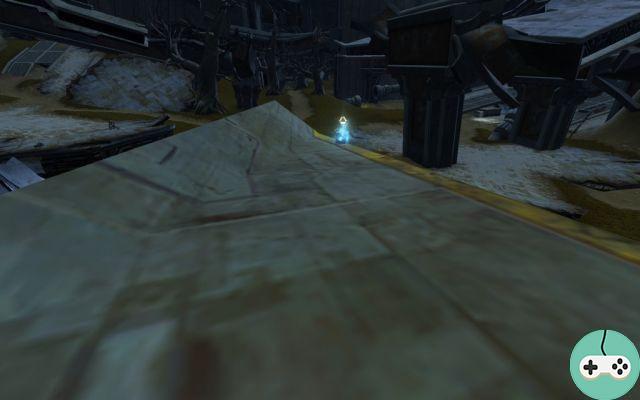 Willpower + 4
The following datacron is in the wrecked city at the site of the Jedi Enclave (quest area "H4 Enclave Attack). The path begins in (363; -908), climb up the pillar (by the edge) then drop on the "rampart" below, take the right passage to reach the next rampart. Continue on the left then jump on the next debris (be careful the slightest fall is fatal, for this jump the use of (a mount is recommended). Then go to the bottom left then drop on the ledge below. Then go by the left ledge then jump in front, go around to finally reach this datacron!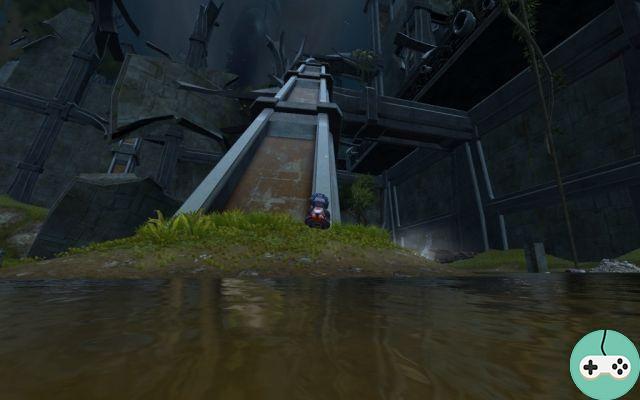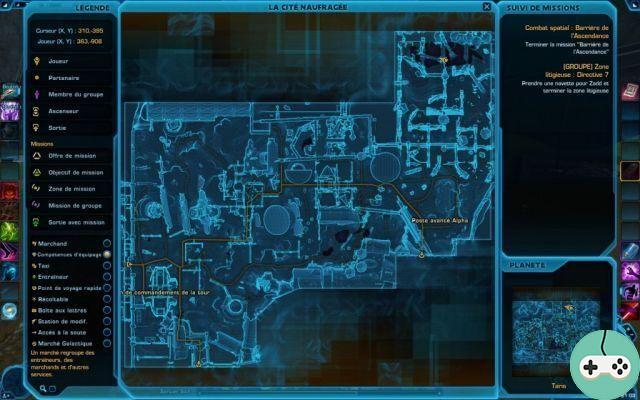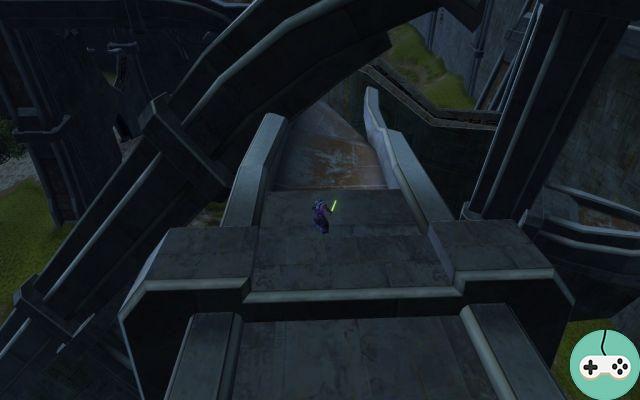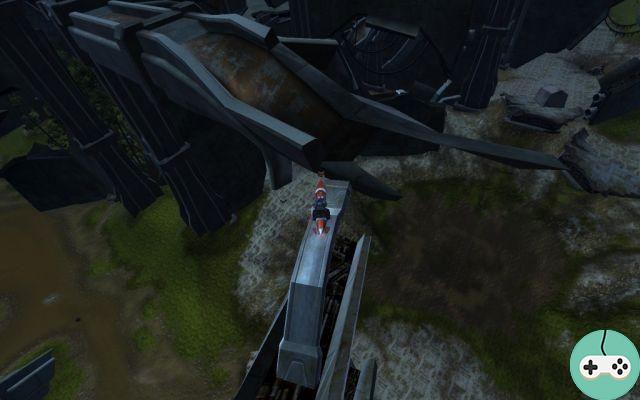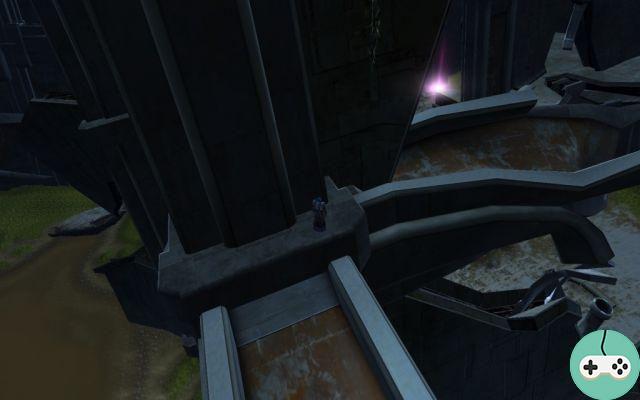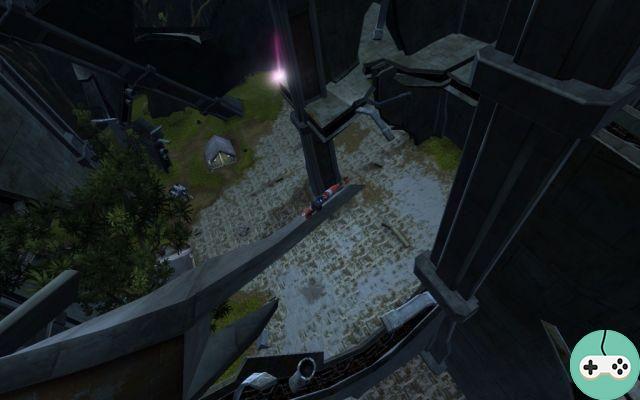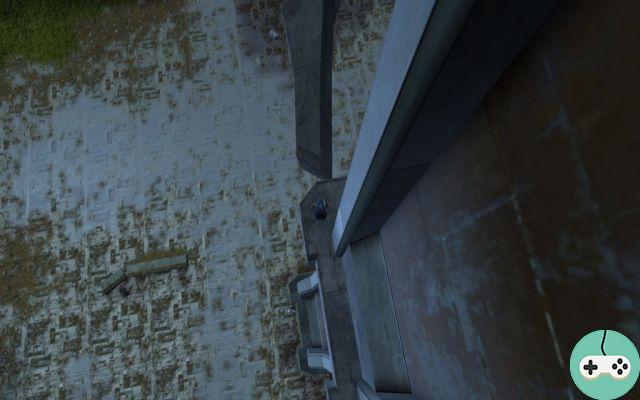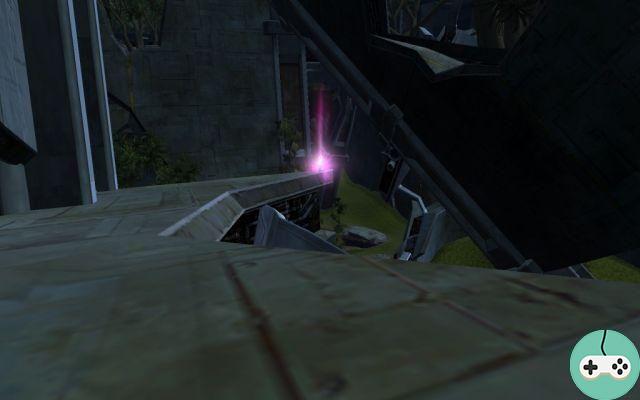 Tip +4
The last datacron is in Brell's Sediment in the Republic mines, entry is in (-754; 1188) Take the elevator that goes to the mines once inside. You will have to climb the construction machine and jump from shelf to shelf until you reach the datacron, precise jumps and iron patience will be required!