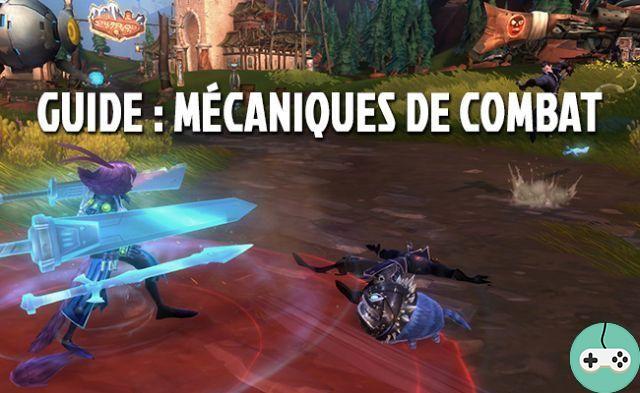 Today, we're going to learn the basics of combat, so I'm going to put together everything you might encounter in combat in one article! After that, you'll be ready to break everything in the beta!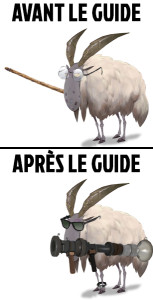 I think this image is pretty clear!
Telegrams
It's really WildStar's innovation in combat, telegrams have been dealt with here before, but I'm still giving it a shot. These are areas on the ground of different shapes (circles, cones, lines, ...) which will be the areas of effect of your spells. Basically, it's the targets inside that will be hit.
The innovation of this system is that all your skills work with it, so there is no direct targeting to do: the combat system that is played with the TAB key is a thing of the past!
It's really a novelty in MMOs that really energizes the fights, I advise you to go in PvP (from level 6) to see what it gives in multi-player fights!
Here is also the official video presenting this system:
Controls
Controls aren't new, but it's a must-have in MMOs. And WildStar is no exception to the rule, adding a little personal touch.
Remember in WoW, for example, where disarming only removes your weapon for a few seconds? Well in WildStar, it will be thrown a little further, and to get it back quickly, you will have to go to it!
Here are the different types of controls and how they work:
Dizziness : When you're stunned, you can't do anything more, you can just frantically press the F key to get out of it faster.
Reversal : you fall, and you get up, no particular innovation for this control.
Disarmament : as said just before, your weapon is thrown a little further and you will have to go there to recover it. It will automatically be returned to the character's hands after a period of time (longer than going there).
Disorientation : for a few seconds your Up and Down keys are reversed, as well as Left and Right.
Blindly : When you are blind, you really are, the screen goes black for a few seconds. You will still be able to cast spells at random.
Attachment : the attachment attaches you to a kind of post, you will have to break it to be able to escape.
Another important thing, bosses can be checked ! Each boss in WildStar has armor that prevents it from being checked, but it can be destroyed. And once destroyed, the boss will be able to undergo all your checks. It's not yet stated if his armor regenerates over time, but that's what I'm guessing.
In short, as much to say that the combat system is quite innovative and rather original. Telegrams offering zone-only spells, forcing you to focus on the movement of the target (s), and controls playing their role more than in other MMOs, not being just poor ailments (or debuffs)!
And you, what do you think of these innovations? Are they more interesting to you than those always offered in MMOs?