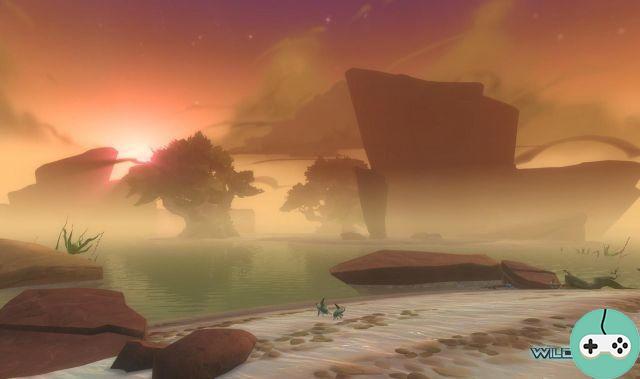 Recently several pieces of information were given by Carbine on WildStar, thanks to which we learned a little more about vocations, skills and the presence of add-ons.

In the last article, you were treated to a presentation of the Deradune area. This region has a network of shortcuts, such as dungeons allowing easier movement through the area to interact with quests and special monsters. Some of the entrances to these networks seem accessible to all players, but explorers will have the advantage of being able to open several more. So when an explorer opens one of these dungeons, it will be possible for other players to follow him for a short time: this will encourage team spirit and collaboration. Explorers can also create things like ledges and unlock other situational objects in the world that others can benefit from. These types of vocation skills are proving to be valuable ways to further differentiate characters from players outside of their class.
Another vocation, that of the Settler, can build a Quest Center and add mount vendors and temporary taxi routes, making it easier for everyone to travel while gaining experience. These mechanics are balanced: thus, a single settler in an empty area can certainly find some interesting things to do, but a loaded area will require a lot more effort and also offer a lot more advantages to all the players present.
There are two other vocations: the scientists who come to Nexus to study what happened to the Eldan and the soldier who is always looking for combat.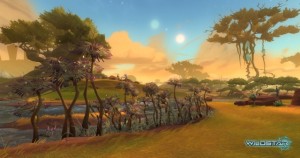 When it comes to skills, the developers at WildStar want every skill point to really add something, not just a component that requires calculations. For example, humans are able to do great jumps. Well if you reach a certain threshold, for example 100 in strength, you will unlock an even bigger jump. These types of thresholds already exist, but often they are hidden: this is what we call the caps. In other games, for example, you have the possibility of becoming unresponsive to criticism at a certain amount of stamina. It's cool, but it's hidden and you'll have to resort to a spreadsheet or other players' help to find it. The WildStar team wants to make these caps much more visible as you progress ... Let's take a game that does this very well: Diablo. When the force increases from 10 to 11, it gives a little boost but it is hardly noticeable; on the other hand, if you have a sword lying there that needs 15 strength to wield, then going from 14 to 15 becomes a big leap for you. It is even a notable leap. As they are good designers, I imagine this is probably done intentionally and it offers a stepped progression where every +1 counts, knowing that some +1 are more important than others.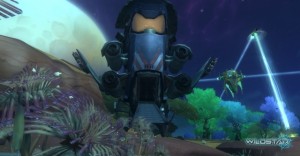 The subject of add-ons is always a source of questions when a game is released: WildStar will offer a fully modular interface based on LUA add-ons. The idea for Carbine is to partner with a major modding site like Curse.com to test and host these add-ons. While the studio likes to say "look at the wonderful game we've built," they felt it was more economical and responsible to work with a partner who knows what they're doing.
For those wondering how the Studio will deal with add-ons that don't explicitly follow the rules, here's a quick answer. This relates to add-ons that affect the community that WildStar hopes to build, such as DPS analyzers and other similar add-ons that generate elitism and divide in game mechanics. Hewitt hopes readers will understand that if an add-on were to break the game's social contract, the developers couldn't leave it as it is. He believes that the transparency on the part of the studio will help alleviate the problems with add-ons, but Carbine doesn't stop there.
Indeed, Hewitt has the big plan to federate an advisory committee made up of players, some elected and others selected, to form the WildStar add-on design community. Players familiar with similar systems in other games will form a kind of player council. These courts will represent all aspects of the game, from PvP to trades, and will engage in direct contact with the developers themselves, either individually or during conference calls. "We want to get to the point that if we see a problem in the game that we don't understand, we can pick up the phone and call one of these experts," Bass explained.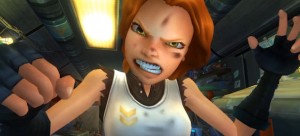 And don't think that this advice will be made up of fanboys all acquired at the studio who know it would get boring quickly. Hewitt instead stressed the importance of including dissidents, troublemakers and malcontents: "Too often players are marginalized because they don't feel heard, but at other times they are deprived. of their rights because they have no venue to express them. Sometimes they have identified something that is just too difficult to deal with. And we cannot ignore that ... that would be a big mistake ".
Finally, it looks like Carbine is considering a system where artist players could add content to the game, even though the team hasn't planned a specific tool for it. This type of system would make it possible to modify the look of houses, mounts, .... As with add-ons, the studio believes that it still has a long way to go to succeed in offering fair compensation to players for their creative work in order to maintain a flourishing community.
If the studio keeps even half of these promises, it is preparing a great game for us. And you, what do you think?