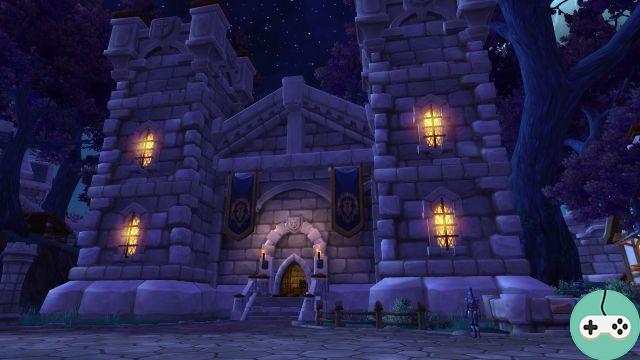 In November 2014, for the release of the Warlords of Draenor expansion, the garrison was one of the new features announced. This second phase of Housing (after the Plowman farm in Mists of Pandaria) brought a little revival to the game.
The stronghold has undergone many changes since its release. In Patch 6.1, new subject traits appeared and a legendary subject even appeared. Sergeant Crawler (the garrison vendor) has increased his stocks: you can now purchase end-of-mission orders and trait changes for your subjects. The maximum equipment has also been increased (from 655 to 675).
A highly anticipated addition in patch 6.2 was the shipyard to build a fleet with fuel (recoverable in Draenor) and launch naval missions with ever-increasing rewards.
More generally, the stronghold allowed players to hunt for achievements and own a small part of Draenor that they could customize at will (especially thanks to monuments) which was greatly appreciated by the community. Even if decorations are a priori planned for the next world events (Hallow's End and Winter Veil), Blizzard has announced that the future expansion Legion would sign the end of updates regarding the Garrison, while also seeing the arrival of Class Domains.

We can ask ourselves why the fief has hit the headlines so much? Many players regretted the isolation: everyone is alone in their fiefdom, no longer mines outside, only collects flowers from the Garden of Simpls without having to go around Azeroth (this is also the developer reviews). Paradoxically, many players have also denounced the extreme ease of earning gold coins (Po) through missions which distorted the hunt for gold coins or even daily quests.
Beyond the resources, the craftsmen also carry out their trades on the spot thanks to the buildings of trades, without even having to seek other craftsmen for most of the daily tasks (as formerly for the enchanters and the jewelers).
The players therefore have every reason to desert the capitals.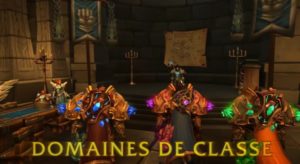 A mistake ? One feature that was interesting for Warlords? A transition to Class Domains? Everyone is free to draw whatever conclusions they want, and time will tell if this expansion has fewer drawbacks. In the meantime, it's time for me to get my missions back!
What is your opinion on this issue?