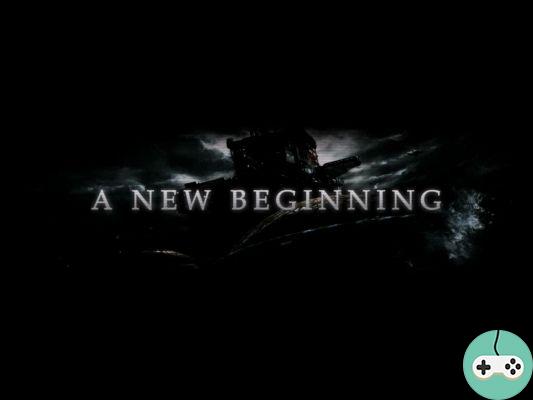 Daedalic is currently making a series of mobile releases by recycling its best PC games! Today is the turn of A New Beginning, a point-and-click originally released in 2011-2012.
The story begins with Bent Svensson, a retired bioengineer who is having happy days in his lost cottage. His main problem, as we join him, is turning on some kind of tractor. Nothing too exciting, I grant you ... Rest assured, things quickly become much more exciting with the arrival of Fay, a young woman who has come to warn him of an impending climate disaster. According to her, only Bent's research can still reverse the trend! The researcher is puzzled and does not believe her. So Fay begins her time traveler tale hoping to convince the savior of mankind to get down to business!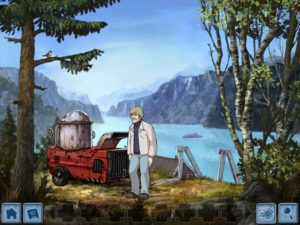 I won't tell you more, that would spoil your surprise. Either way, expect to visit weird places and travel much further than you might expect in a frame of climate disaster and new energy. The story unfolds through chapters and scenes, each scene arriving with a defined number of paintings in which the character walks more or less freely and interacts with the elements of the decor that will be used to evolve in the paintings or scenes. accessible, and by extension history. The whole is reminiscent of a comic strip, both in its presentation and its graphic style, up to the cutscenes of interludes like a comic strip.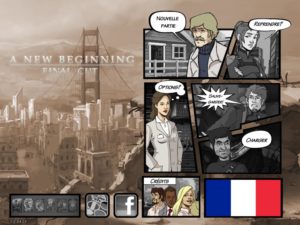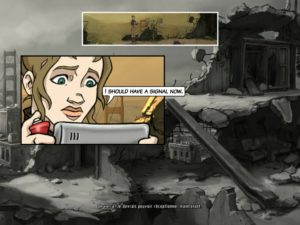 This is undoubtedly what makes the strength of this game: the sets. We pleasantly alternate between outdoor and indoor scenes, with environments as varied as an industrial hangar, a laboratory, a resort house by a lake, a conference room, ruins ... appreciated this drawn atmosphere, far from the usual current ultra-realistic renderings. The downside is that the character's animation lacks flexibility. It's still fine when it goes from right to left but it's really not pretty when it goes forward.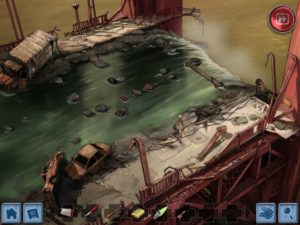 On the PC version (screenshot on the left), the point-and-click system was a little disturbing: you had to keep the left click pressed on the element of the decor with which you wanted to interact and not just click . Here on iOS (screenshot on the right), it is more intuitive because we have a more natural tendency to leave the finger pressed. A circle then opens with the different possible actions: open, take, search, speak ... Of course, it is common for a curtain to speak! (Well, actually, there's the heroine behind the curtain with a doctor in this case!)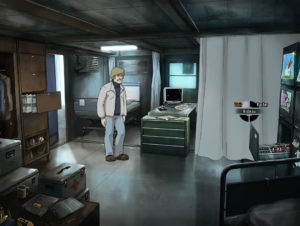 By clicking on the dedicated button at the bottom right, we open the inventory. It is then possible to take any object and use it on another active object in the scene (or combine it with another in the inventory). We will have to twist, cut, roll up elements! The dialogues are also classic, presenting a list of choices.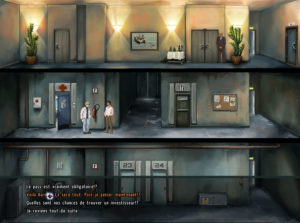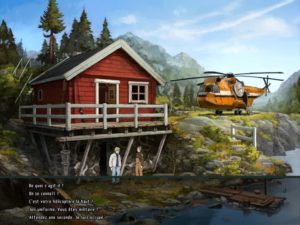 As is often the case in this style of system, the frame is linear. You have to speak with such and such a person or do such and such an action before you can do the other. Something that seems very logical will not trigger the instant you do it because you haven't finished the previous step. There are also combinations of objects that are not very obvious, some frankly far-fetched combinations or objects that are not very visible (very small or the same color as the background so that we cannot see them). Fortunately, the iOS version includes a magnifying glass that highlights the activatable objects of the table, making it easier to find the missing link!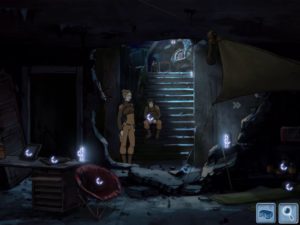 The classic puzzles are interspersed with some more complex and very nice puzzles. Too bad there aren't more elsewhere. And if you don't like it or don't want to waste time, a big red button allows you to skip the riddle.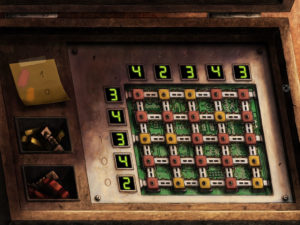 To conclude, I will address the main flaw: in addition to having a catastrophic animation, the character does not know how to run. Sometimes, when you look a little here and there, you would like Fay to move her buttocks! It loses in dynamism for something which, in my opinion, is not very difficult to set up. Fortunately, the passage from paintings to paintings to explore the set accessible at a given moment is facilitated, the character automatically teleporting to the next scene if you tap on the arrows to change the painting.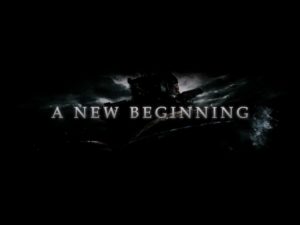 Aside from this small caveat, A New Beginning was a very good game on the PC version and it remains so on the iOS version. He certainly accuses his 4 years in various details, nothing that will however mar the playing pleasure of budding adventurers! A New Beginning is available at € 7.99 on theApp Store.
Some screenshots are from the PC version.