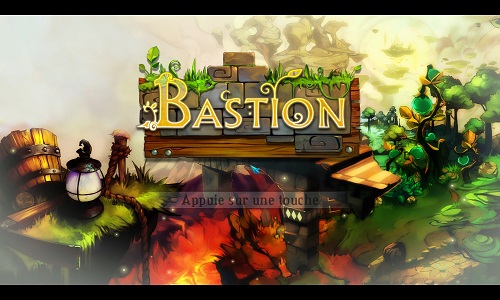 Bastion is an adventure game with 2D as it is rare to see. It has the particularity of having a real-time narration, which is both surprising and appreciated. Unfortunately, the narrator's voice is in English, and although the game does have subtitles, it's not always easy to progress and read. Fortunately it's still easy English, so understandable with notions, and it brings a good plus to the game. The scenery is built and the enemies appear to the rhythm of the voice of the narrator, it's really well thought out.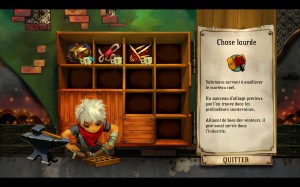 The hammer, your basic weapon. Simple and efficient.
In game, we play as the Kid, survivor of the cataclysm. Our goal is to rebuild the stronghold by collecting scattered items. Our quest will take us from surprise to surprise ... without revealing too much to you, the Kid is not the only survivor!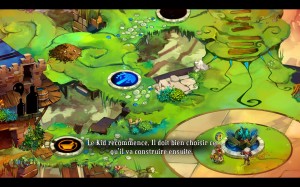 In terms of the game, we are on something very classic but effective. We have a melee weapon, a ranged weapon, a shield, the classic life potions and finally potions that allow you to trigger special abilities. The bastion has many buildings that it is to change equipment or improve them.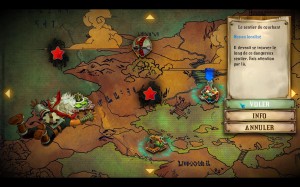 The exit of the bastion is done via a glide and the landing is not always successful: the Kid still has some progress to make. As the screenshot shows, you can choose your level, which is still a little more breaking the linearity.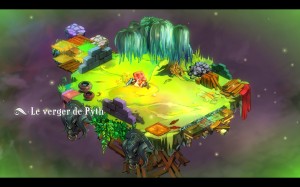 On the graphics side, we will notice the beautiful 2D which immediately plunges us into the world. But the quality of the artists does not stop there: the music is of a very rare quality. They anchor us perfectly in this world and I think that, like me, you will enjoy listening to them outside the game. Here is an example:
To summarize: we have an immersive game, graphically and musically beautiful with effective game mechanics. This is where the question of lifespan arises, independent games often having a somewhat short lifespan. For Bastion, count around 7 hours. Honestly it's okay, but we want more. The New Game + will give you something to prolong the experience and I think it's a game that you can play 4/5 times without getting tired.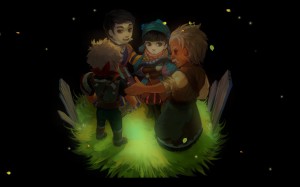 Even the transitional scenes have exemplary graphic quality.
To end it all, I'll leave you with the game trailer. You can find the game for 13.99 euros on Steam as well as a demo if you want to gain a more concrete overview of the game.