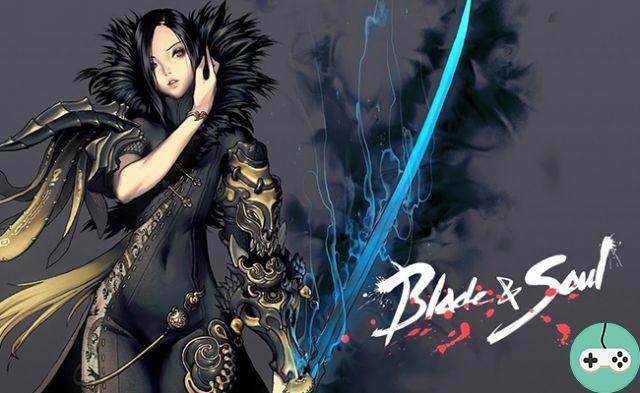 Since the end of October, Blade & Soul has entered the closed beta phase, notably with access to it for lucky players who have registered, but also for those who have purchased a founder pack which gives full access. A closed beta weekend ran from October 29 to November 2 and we got to test it out, here's what I can say about it!
As usual, I offer a video format of this article:
First thing to know about the game: it will be free-to-play and not pay-to-win. It shares a similar model to WildStar, namely an optional membership that will give some non-mandatory perks like bonuses in experience, money, etc. but nothing about power, with all of the content playable for free. There is also an in-game store where there will only be items like costumes or potions that also grant temporary bonuses on everything except potency. We will talk about the store in more detail shortly.
When you arrive for the first time in the game, you obviously have to create your character. I will not come back to this point that I have already addressed in a detailed article dedicated to this feature that you can find right here. Once your character is created, you can enter the game. I personally made a Only class Master of kung fu that is here :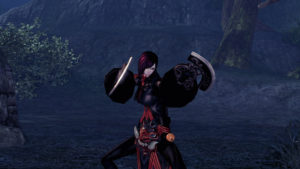 I will therefore speak in this article quickly about the played class on which I will come back in more detail in an article which will be devoted to it once I have played with it for a long time.
The game begins in the Hongmoon Academy where you will learn the basics of the game, including interactions with items and NPCs to collect and return quests, move, and fight. For the interactions, nothing complicated, you have to be nearby and press the F key by default. Conversations with NPCs are done in a SWTOR story mode rather than with simple windows with a large block of text.
To displacements, it's a little more original than what we generally have: the camera is of the action type, you don't have a cursor and with the movement of the mouse, the camera will move. You can still have a cursor to interact with the interface by holding the Alt key. Finally, you have a fast movement mode that you can activate by pressing Shift or 2x on Z, this will consume stamina which will have to be recharged once the corresponding bar (the green one) is empty. When you are in fast mode, if you jump, you can press the Space key again and you will float, so you can reach places only accessible by this means.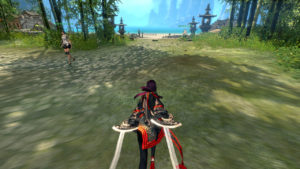 Finally, for the fights, the 2 clicks of your mouse will be your main attacks and you will have up to 8 additional skills to unlock with the levels, not counting the combos (for example, with the Master of kung fu, by stunning an enemy, we can make a special attack that will deal quite a lot of fire damage).
Le Master of kung fu is body-to-body oriented but is not the most resistant class, so there are ways to compensate for this lack. For example, we have a blocking skill which, when it is activated, if we suffer an attack within the next second, it will be countered and we can activate a special skill that will stun the enemy and allow us to perform other damage skills or even light healing. If you'd like to get a glimpse of the class, you can watch the video I made, which can be found at the top of this article, or you can see a more general overview of the class and its history in the official video:
You would have understood it, the game is dynamic with a gameplay that will require a certain technique and reactivity, depending a little on the class, something that can be seen in character creation where you can see the degree of difficulty of each class (the Master of kung fu is the most difficult). Having personally been used to mobile gameplay with WildStar, I (re) subsequently tried different more static MMORPGs such as WoW or FFXIV and could not hang on to them because of the gameplay. Well, Blade & Soul doesn't dislike me, on the contrary!
At the level of the universe, you already understood that we are in something quite Asian with temples, traditions, etc. and side graphics, it is rather nice, although it does not apply to me its description on the official site which is:
Run, jump, slide in a world unique to stunning graphics !
The game is already several years old and the graphics don't seem to have been updated, so we have a certain aliasing, sometimes not very nice textures, but overall I don't mind that.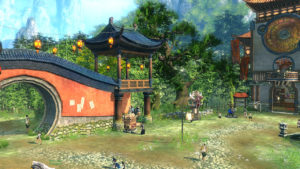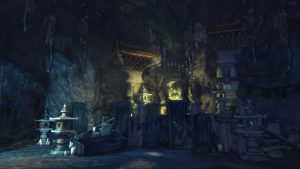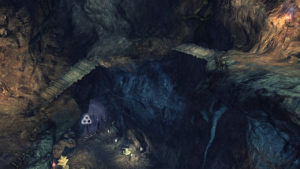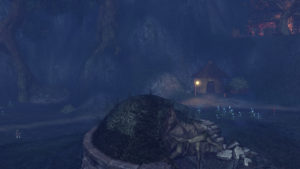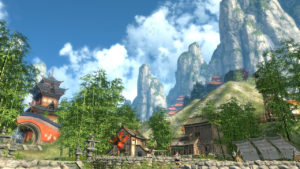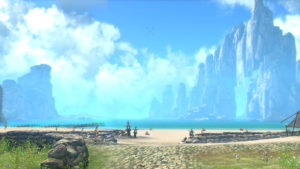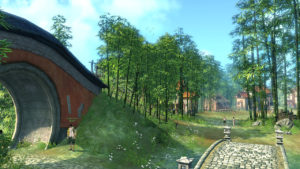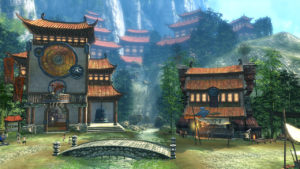 Finally, we will quickly take a look at how the interface looks: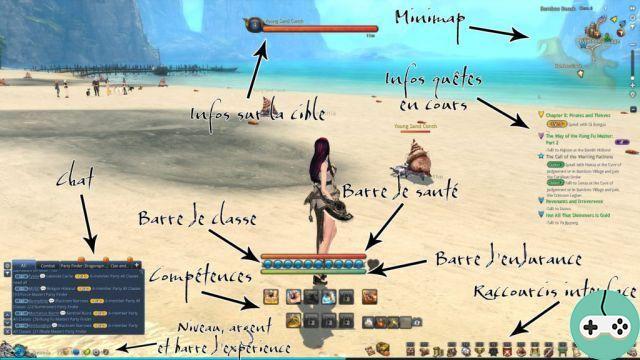 Among the different features of interface, there are character management pages to see and improve their characteristics and equipment, more social pages with the Clan page (similar to a guild), their friends list, etc., their wardrobe (more information soon), the store, etc.
To recap in brief:
Very complete character creation
Dynamic gameplay that requires a certain technique
Varied and interesting classes
Free economic model, no purchase obligation to play well and not pay-to-win
Interesting and gripping story
Graphics that are 3 years old and can be seen at times
NPC dialogues sometimes a little too J-RPG oriented in terms of exaggerated emotions
Very soon (after the next closed beta weekend), you will find new articles and guides on Blade & Soul!