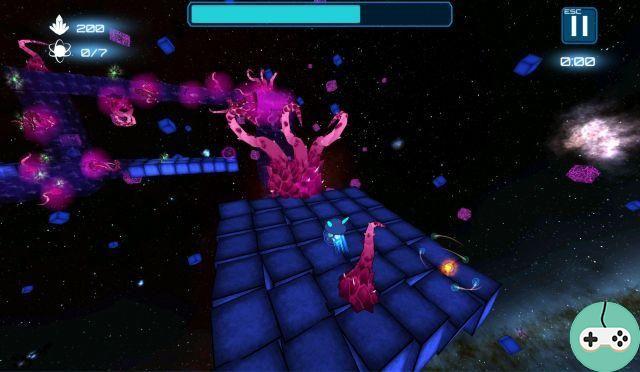 Deep Blue is a platform game recently released on Steam which has the particularity of offering 3D play spaces.
The game being compatible with HTC Vive, I launch my first game on this medium. After struggling a long time figuring out how to get past the loading screen, I laboriously managed to click. The cinematics look really good, the music is rhythmic and the flashy graphics nice, my cosmonaut guy gets attacked by a weird alien with only one eye and finds himself catapulted onto a strange level made up of cubes.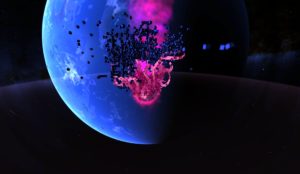 And there, things become more complex ... Because the character advances very quickly, he runs on the surface of the cubes and passes to the other side when he arrives at the edge, the camera readjusting itself automatically. Suddenly, he spins round and round and the discomfort arrives. I only held out for a few minutes before removing the helmet.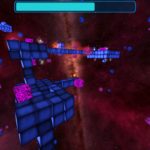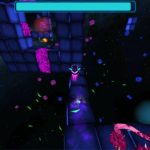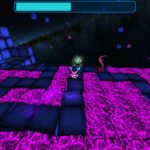 After having to relaunch Steam for the game to notice that VR is disabled, I continue my discovery in normal mode. So, if you are not equipped with an HTC Vive headset, no problem, you will be able to fully enjoy the game, and even better. On the other hand, you will need a controller preferably: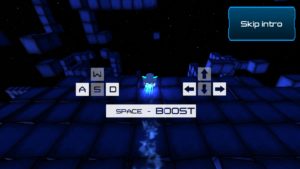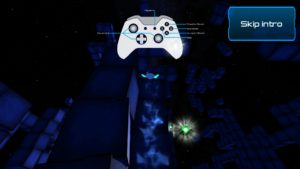 The concept is fun, the character runs on his cubes and the angle of view automatically changes depending on where he is. Despite everything, even without a helmet, the confusion comes quickly and I admit that I had difficulty keeping up with the north. Even to continue to be smeared so much the character runs in all directions. Right. Left. Right. Upside down. And hop around ...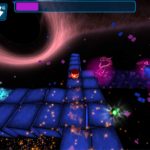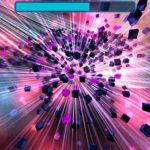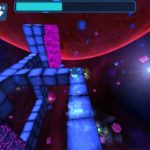 As that would be too simple, there are evil aliens who wait only a moment of inattention to catch me in their tentacles. It is therefore necessary to avoid them, which turns out to be less simple than it seems when they wait in ambush or pack up very treacherous. In addition, it is necessary to collect gravitons to keep the feet hanging on the ground. And the portals that sign the end of the levels are to be opened by collecting golden balls, which starts a count asking to join the portal in a limited time. Any mistake is punished by death and the option to restart the level directly. Suddenly, like any platform game, the parties are a series of attempts and deaths, in tortuous 3D levels. I invite you to watch this Let's Play which will give you a better idea of ​​what I'm talking about in action.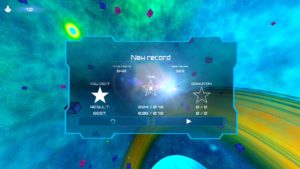 I admit, I was not particularly thrilled. Based on an interesting concept, Deep Blue goes a bit too fast for me, making the whole thing confusing and difficult to pick up without discomfort. My head was spinning, especially in VR, but also in normal. But it is also a "small" game, sold for a very small price. If you can keep up, you clearly get what you pay for thanks to the four different worlds, the infinite mode with bonus levels, its six balls with different properties and the five types of modifications and boosts per ball.
More screenshots