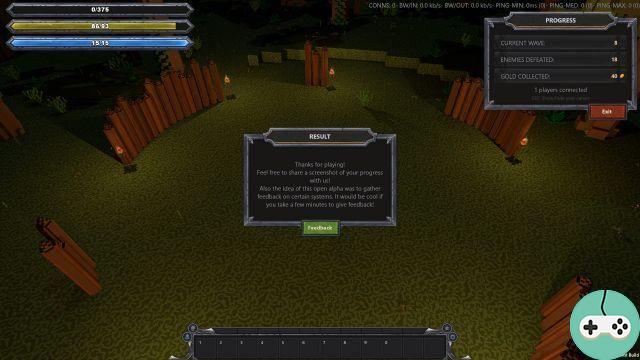 I had the opportunity to test the alpha of Dungeons of Tal'Doria, a game that managed to get accepted on Steam Greenlight in just 20 days. While they are currently working on various features to integrate Steam functionality, they have made a short demo available for free that offers an attempt to survive in the face of increasingly tough waves of enemies.
The end game slated for early access this summer will feature the following features
3D voxel graphics
Multiplayer (private servers)
3 different base classes with specializations
Professions (armor maker, weapon maker, alchemist ...)
Various biomes (Mayan jungle, meadows, desert, etc.)
Sandbox activities (fishing, ...)
Really mean bosses
On the other hand, in its current version, the game does not offer any of this beyond the 3 classes: mage, archer or knight. Once the demonstration starts, the game begins with the quick personalization of the character by choosing the gender, the hairstyle, the color of the hair and the eyes. You will also notice the "hardcore" mode where the character self-destructs after each death.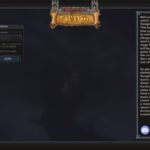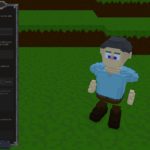 After this brief personalization is over, I find myself in an arena ... and bad guys arrive. Full of bad guys. At first, quite quietly, then faster and faster. Knowing that the waves never stop and there is no latency allowing to possibly compensate for its delay in the waves. So you have to find the right alternative between not taking too much damage and doing enough damage because, in any case, they keep coming. Knowing that my man is recovering life by no longer taking damage, it is essential for his survival to try to have a few brief quiet moments before continuing the fight. The simplistic goal is to defeat as many waves as possible (I myself have arrived at wave 8).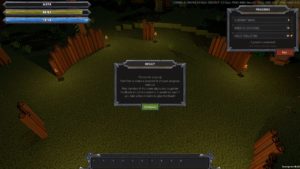 Fun without being revolutionary, this demo does not really realize the quality of the game, because Dungeons of Tal'Doria seems to be much more than that. I personally am not a fan of the voxel look, but feel free to give it a try, it's free and available here at dropbox.
Retrieve the demo client
If you test, do not hesitate to comment your opinion!