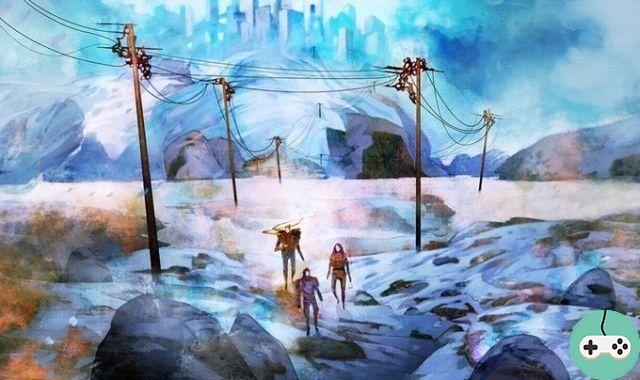 There are games over the years that mark you. Winter Voices is one of those. Dating from 2010 and released in 6 episodes, when the name of this RPG resonates, I feel a slight wave-to-soul, a poetic and sweet memory. Of course, it would be difficult to remember all the elements precisely, but still, Winter Voices was a little gem although its difficulty (and a dead hard drive) prevented me from completing it. It is also now available on Steam for those who want to discover it.

In a fictional universe combining Industrial Revolution of the beginning of the XNUMXth century and Nordic mythology, a young girl questions her life after the death of her father. Realizing that she knows nothing of his past, she decides to bring his ashes back to her hometown, the capital of their kingdom. She then leaves her mountain village for a long and perilous journey, during which she faces storms, foils bad encounters, but above all confronts her own fears and traumatic memories through "fights" unfolding in her mind. . The principle of these fights aims not to destroy the adversary, but to defend oneself or to flee.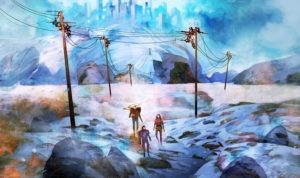 Winter Voices has had a somewhat chaotic journey, but its author and artistic director, Clare Lehenaff has not given up. She founded Innter Seas in 2012 to bring a conclusion to the game as well as a huge update ahead of the final two episodes. Today she and her team are overflowing with motivation for a sequel.
Child of the Pyre is Season 2 of Winters Voices. It is distinguished by a very original combat system: the battle is waged in the mind of the young girl where she will have to defend herself against her fears, painful memories or even solve a riddle. No question of killing here, but of solving puzzles that will be more affordable than those in Winter Voices.
Gradually, our heroine will be able to unlock skills, which will in fact be her qualities, the experience of her life. A bit like each of us: it is our daily struggles that shape us.
Finally, she will be able to obtain companions who in turn will allow her to have exclusive skills.
The gameplay of Child of the Pyre will therefore be different from its predecessor with a more important place given to puzzles and history.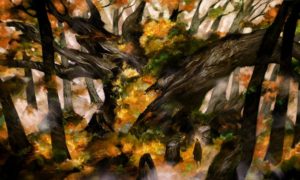 There is little time left for the Kickstarter campaign, the goal has not yet been reached, but nothing is impossible! You can get the game for € 30 plus 3 short stories and the OST consisting of Winter Voices and Child of the Pyre.
Child of the Pyre is scheduled for Q2020 4 on Windows, Mac, Linux, and PSXNUMX. If you like games that are out of the ordinary and transport you, then count on him: