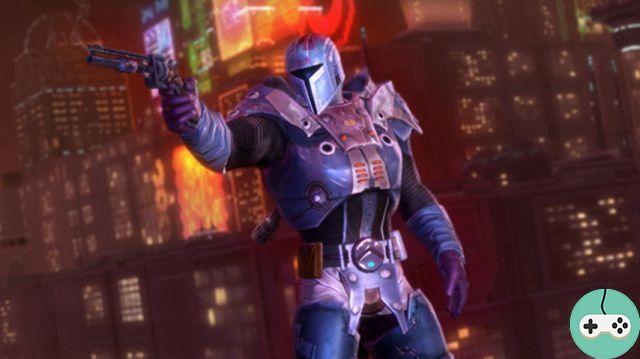 Unless you've spent the last few months in a cave deep in Dagobah, with only a funny green bug with long, pointed ears that talks backwards for company, you've certainly heard of the Disciplines.
On the occasion of this update 3.0, the developers have indeed decided to replace our old talent trees with a simpler system, which allows less versatility, of course, but which has the advantage of having better roles. defined. So, for you, little Padawan who has just come out of his cave, here are some explanations on this new system.
Choice of Discipline
As with the old talent trees, there are three Disciplines to choose from. Most have kept the same names, as well as the same way of playing.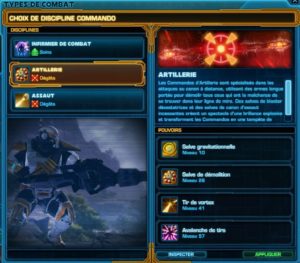 On the right, you will find the emblematic powers of the Discipline, which you will unlock as you level up.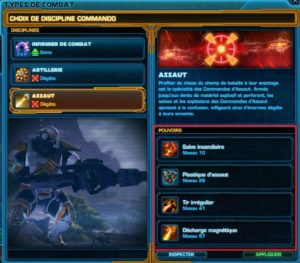 Discipline Path
Once your choice is validated, the window gives way to the frame of the selected Discipline. On the left is the Discipline path.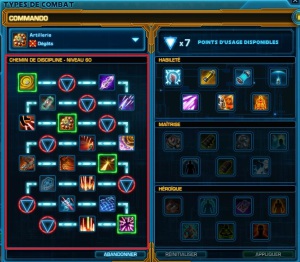 This path is automatically filled, you cannot interact with it. The boxes fill up as your character levels up. We can distinguish 3 types of icons:
Passive powers: as with talent trees, certain passives are granted to you, which can increase the power of certain skills, your resistance, or provide effects (generally called "proc").
Active powers: these are the four that were presented in the previous window. They are granted at certain levels: 10, 26, 41 and 57.
Points of use: between some icons, you can see triangles surrounded by a circle. These are the points that will allow you to spend "uses".
uses
Located in the right frame, the Usages are other passive powers, but that you can select yourself.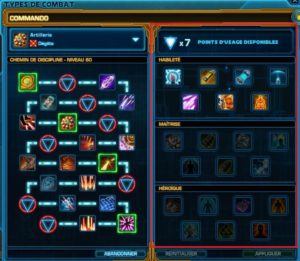 They are common to the three Disciplines, so you will have to choose wisely in relation to the one you have chosen, and according to what you are going to do. We will not necessarily choose the same uses if we go in operation or if we go in PvP.
We can therefore have a maximum of 7 Usage points. They are arranged in three ranks: Skill, Mastery and Heroic. But to move on to the next rank, it will nevertheless be necessary to spend a certain number of points in the previous one.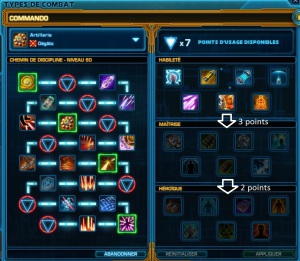 Deceived ?
Don't panic if you messed up. As before, it is always possible to reset either the Usages you have selected or change the Discipline. There are two solutions for this:
The skills mentor
On the fleet, in the Combat Training area, you will find the Skill Mentor, which will allow you to change Disciplines.
Field respecialization
An Inheritance Power, in Character Perks, allows you to be able to change Disciplines as you wish. Costs 200 credits.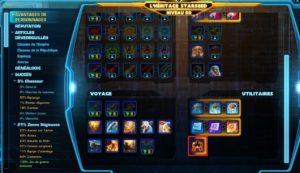 Note that Usages can be reset whenever you want, even without Field Respecialization.
Last little thing, if you ever want to see what the other classes give, or share your builds with the community, don't forget our Disciplines tool, updated and in spanish!
Disciplines tool
Here you are, you now know what is necessary to start your adventure in this 3.0!