3 weeks ago, Bioware launched the advent of the Hut Cartel, expansion 2.0 for Star Wars: The Old Republic and success is waiting for you!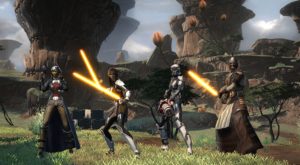 In this update, we have in particular:
an operation
a new planet, Makeb
four old Flashpoints readjusted for level 55
a new skill per advanced class
redesign of templates
I asked two of our editors for their opinions, I let them speak:

Nicou
Can we really call this an extension? I would rather say that we had the right here to a DLC, a content of 8 euros (17 € for non-subscribers) downloadable bringing some very nice new features. The quests provide content aimed at making us climb slowly to level 55. Let's say that ten hours of play will be necessary in order to reach this milestone. I especially liked two of these storylines, the Macroscope and Researcher droid which bring a nice note of freshness and originality.
Makeb is very pretty and her story is interesting and engaging. Above all, we get new elements to add to our codex with a lot of great things, like new equipment, reputations, distinctions in order to always aim higher for my character (and my companion too by the way).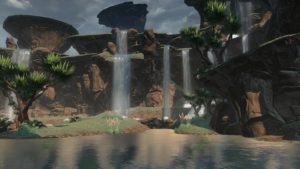 The news PvP give, in my opinion, a new breath to this facet of the game even if I have not yet tested this part much. In any case, when you have little PvP gear, the new "nudge" system (aimed at putting players on an equal footing) is welcome.
If you like exploring, you can like me go in search of the two new Endurance and Presence datacrons ! You will surely find along the way new quests to complete and items to add to achievements ... and many other things that I let you discover.
Do you think saving the people of Makeb ends the content ...? No, I assure you, there are still many other things to do, especially at the moment I am doing a lot of weekly quests.
Bioware was able to secure the deal and at this price, we want others of the same quality!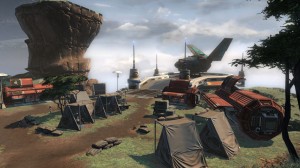 Julian
It had been a while since I played Star Wars The Old Republic. For a lot of reasons - weariness after months of intensive games, lots of other games coming up, not so much of a challenge. Rise of the Hut Cartel was a good reason to revisit this game. Well, what a good reason. Because after two weeks of playing, I'm really happy with what Bioware has brought us with this expansion.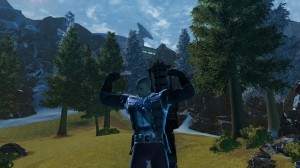 First of all, what a pleasure to be able to gain experience with our character. Of course, there were always the rerolls, but I was very happy to be able to immerse myself in a story with my soldier. Some would say that it's a shame not to have a story for each class, like for levels 1-50, sure, but let's look elsewhere, we were still spoiled with the stories of Swtor.
Afterwards, I have to say it, I found the main story quite short. If we forget the daily side quests, we quickly cross the main path. But it promises very nice moments, however.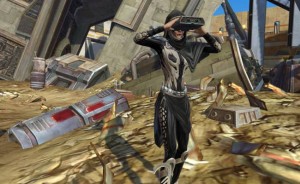 One thing I really liked was the arrival of the Seeker Droid and the Macroscope, along with their respective quests. These two tools bring a bit of novelty in the gameplay and in the way of tackling daily quests which were becoming really repetitive. Exploration enthusiasts like me will also be delighted to spend hours looking for excavation spots.
On a purely gameplay level, I can only judge for the Commando who is my really main character - I haven't looked at the others yet - I'm really happy with the changes made to the class. Even though my cycle of powers hasn't changed much, it's definitely a lot less monotonous. And the new energy cell system like the Bounty Hunter makes perfect sense.
In the end, I was quite skeptical, like many, of this expansion, but I'm happy to see that it has kept all of its promises. In any case in my opinion. The game is evolving, without denying all these foundations, and that is a good thing.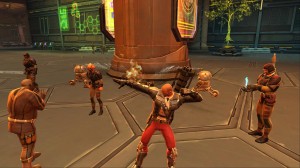 Conclusion
What to say after all these ultra-positive opinions? I fully agree with Juliaan and Nicou's comments. ACH brings a breath of fresh air to the game, new things to do and innovative concepts like the Seeker Droid or the Macroscope. Even if it can become off-putting in the long run, the idea is well found and brings a changing content of the eternal "go see", "report" and "kill x critters". It also fits admirably into the Star Wars universe!
I couldn't test the level 55 content, being an occasional player now because of you (villains: p). However, I knew how to appreciate the beautiful scenery of Makeb, the new story and the new dynamics of my classes (Marauder and Assassin). I can't wait to explore the expansion further!
It's yours ! Do not hesitate to complete our necessarily subjective feedback with your opinion?