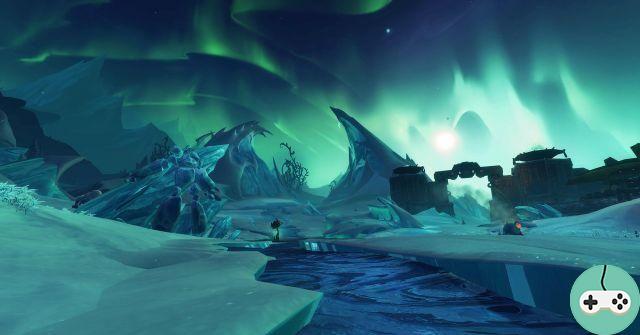 During a press event that took place in early January, NCSOFT provided us with some surprises concerning 3 games: Blade & Soul, its launch and upcoming content, MXM, their MOBA scheduled for the second half of 2016, and finally WildStar, with content coming for the next update!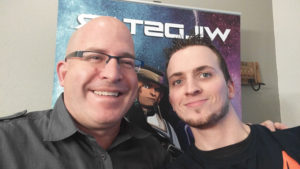 For WildStar, I was in the company of Chad Moore, Creative Director that we no longer need to present. On the program of this presentation: the free-to-play launch of WildStar, then what awaits us for the next update, and also a little further in the year.
Between free-to-play and now
The transition to free-to-play was a success, with a lot of new players, so much so that the servers had a lot of problems, but everything was quickly fixed. The players really enjoyed the various in-game events, both the seasonal ones (the Evening Vigil, the Grand Protostar Winter Gala) as well as the bonuses (XP, PvP) or the other smaller ones (Large zHoverboard price, Space pursuit, SIMchasse) .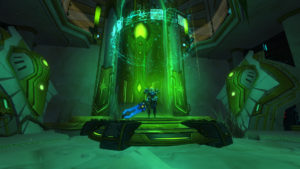 Shortly after switching to free-to-play, the chinese closed beta started, and the game will be released in China this year. It's taken care of by another company doing the promotion, they're excited and very dedicated to the game. Also, a lot of sci-fi themed stuff is going on right now up there, they so hope that this will help the launch of the game.
In short, all of these changes have kept Carbine busy lately, but now that everything is in place, it's going to be easier to focus primarily on the content.
Coming content
With no specific date to give yet, the next WildStar update will take place during the first quarter 2016, so in at most 2 months (hopefully not so far, all the same ...). After its release, we can hope return to a quarterly model for future updates (every 3 months).
In the next upcoming content, we will mainly have 3 major new features:
has a new zone cooler, Arcterra
le second chapter from the Nexus saga, the Archon's Chamber
a new item upgrade system
Arcterra
Arcterra is an icy area found on Nexus that will be available to maximum level players. Its design is very sophisticated, in particular thanks to the new artistic director who is quite demanding. It will offer very different mechanics from what we have already had to deal with, we will come back to this a little later.
To come back to his design, it is therefore mostly icy. The look is very hostile, aggressive and dangerous, an area where you don't feel safe anywhere. It would be by far the "best area they have ever done". We will have to find out what is going on there, including the reason for the precense of a race of Osun warriors that does not normally exist. As we progress through the history of the area, we'll come to the Archon's Chamber at some point.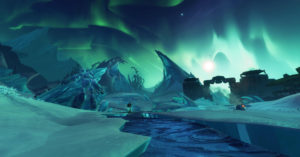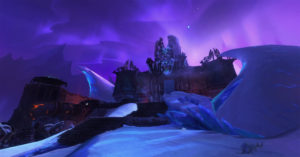 As said above, Arcterra will contain very different mechanics of what we have had so far, with what they call the Snowballing Bossing counters, literally translated by the snowball boss counter. In the area, there will be bosses that will appear, when the first are defeated, a counter will be activated and other bosses will appear, they will first be of 5 player difficulty but will be at the end for groups of 20 players. Obviously, the more difficult the bosses, the better the rewards! On the other hand, once the counter is triggered, players will have a limited time to overcome bosses, otherwise everything will reset and you will have to start all over again.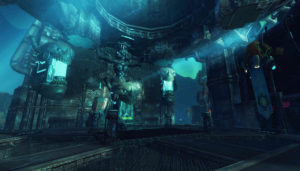 Also in Arcterra, there will be a dynamic blizzard system. When this one triggers, other bosses will appear, which will drop keys that both factions can recover, increasing a counter which, when filled, will unlock for the faction an underground dungeon exclusively for it and for a limited time ( 24 hours planned for the moment, possible adjustments after player feedback).
Finally, all the activities in the area will allow players to collect various exclusive rewards such as costumes, mounts and companions.
The Archon's Room
After a very long wait, the Nexus saga will finally continue in this second chapter which will bring us once again to a story instance of the same name! On the program, everything we love for this kind of instance: cutscenes, dialogues, and a progression of Lore! The Exiles will be guided by Dorian Walker and the Dominion by Artemis Zin.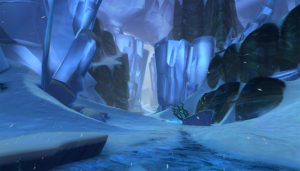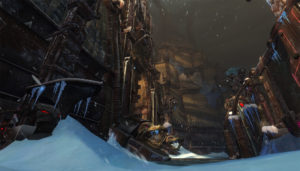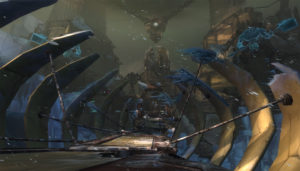 One difference is to be noted compared to OMNIPlex-1: we can go in a group, up to 5 players, but you can still go solo. The difficulty will be adaptive depending on the number of players.
Item Upgrade System
It will now be possible toimprove our pieces of equipment by increasing their item level, up to a maximum of 5 levels. All the pieces will be upgradeable, from the most basic to the best that can be collected in a raid.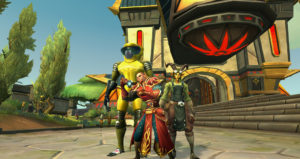 To allow for improvement, we will have new components that will be recoverable via recycling which will also undergo an overhaul. Indeed, it will be possible to choose for which area you want to recycle, including rune engraving, crafting, or item improvement.
Activities
More and more in-game events are planned, and of all types, both seasonal and bonuses or other small events similar to Space Hunt or SIMchasse. Nothing official, but we can note objects found in the game client which already suggested 2 seasonal events:
Valentine's Day (so very soon)
Party Graw (English name) which would logically take place in summer, especially with its range of beach vacation themed items
New raid
It is not planned for the next update, but in early 2016 the next raid, titled Redmoon Terror, will be deployed on the test server and the best PvE guilds in WildStar will have the opportunity to test it and provide feedback. There will be several bosses which will each be achievable in 2 difficulties, normal or difficult, as for the Y-83 initialization cell. We will change the theme for the raid with this time the Marauders in the spotlight!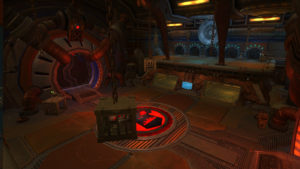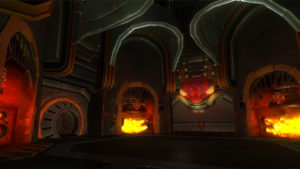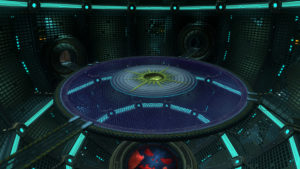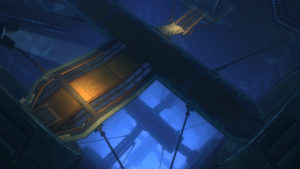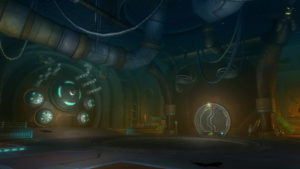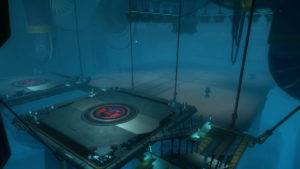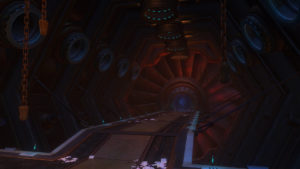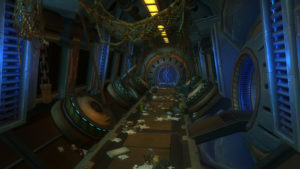 Steam release
WildStar will officially release on Steam in spring 2016 ! Some would say "finally", but it was a choice of Carbine who wanted to focus on the transition to free-to-play first and make sure it was in a stable state before doing so. Either way, this will allow the game to increase its visibility!
So much for what is coming soon for WildStar! It sounds very interesting, let's hope this is enough to chew it up for 3 months!
What do you think ?