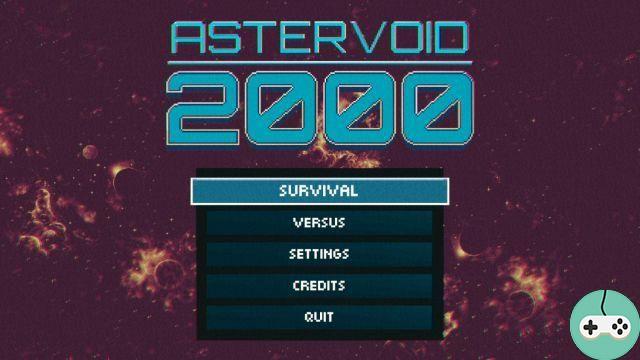 Astervoid 2000 is a space combat game for 1 to 4 local players. Take a look at the launch trailer instead:
I was able to access it in preview, even if the game will not be available on Steam ou Itch until December 1. After a quick installation, I discover the two available modes and start with the first one, Survival.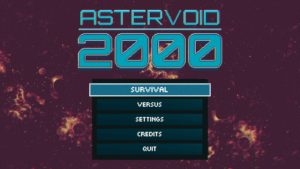 I choose the ship that I will embody among four available models. They are quite pretty if you like the artistic style. I finally opt for the red ship.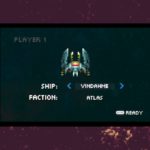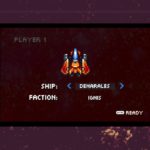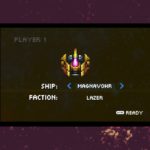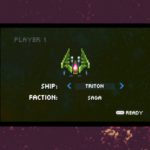 Then the game summarizes the controls for my first game. Four buttons only? It should be fine. I turn on my Xbox controller and get ready. In this single player mode, I am therefore facing the computer and the objective is simple: survive as long as possible against waves of enemies.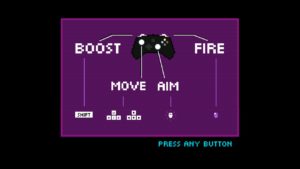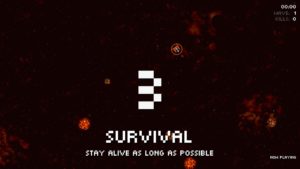 Now that things are clear, I'm launching into the galaxy drawn in pixel art Asteroids roam all over the place and evil enemy ships try to destroy me to a frenzied musical beat (the music was composed by Memorecks & LREVG). The controls that seemed quite simple to me are much less obvious, especially since my Xbox Elite controller is not recognized (the ship does not move), so I have to fall back on the keyboard. I go offscreen a lot, which is not good at all because my ship explodes if it's out of focus for too long. I also take a lot of shots from enemies or I find myself too close when they explode so that I go with them into nothingness.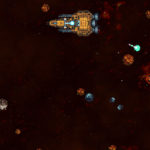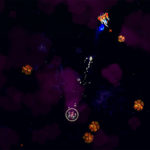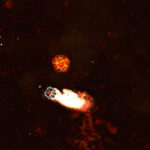 After ten unintentional explosions, I managed to survive a few waves, sometimes certainly with a bit of luck. I realize that shooting without thinking while moving all the time is quite effective. Some shots hit something and enemies miss their shots. But these enemy ships are more and more numerous, more and more tough, and I can not keep up on the difficulty side, which means that I do not pass wave 5 or 6. Finally, if I am to believe the scores, the others don't really do much better. I am at 16 on my last try, that is to say in the top 075. It's honest, I will be satisfied.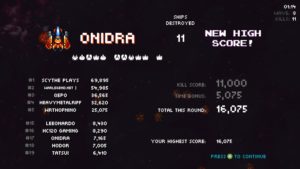 I take a look at versus mode. But since my controller definitely refuses to move the ship, it's going to be difficult ... Well, I guess the concept is the same as the versus anyway except that the computer is not shown here. It promises fun games with friends because they will have the same difficulties handling the ship as I do. Besides, it's always really fun to shoot your friends (virtually, of course!).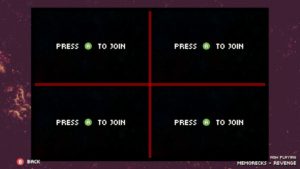 Astervoid 2000 is a dynamic brawler that is only of real interest if you are looking for a multiplayer game to liven up your evenings. This mode is promising and the concept has everything to ensure an epic confrontation between friends. If you don't have other players within easy reach, you may quickly tire of single-player mode which is, admittedly, quite boring. After ten minutes of improving your score, you want something else than just trying to survive against ships that arrive in a loop.
The game will be offered at € 9,99 from December 2 (if I am to believe Steam):