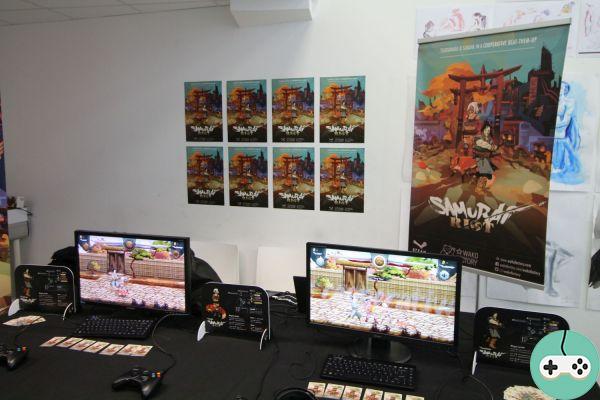 Samurai Riot is a cooperative beat'em up developed by the spanish studio, Wako Factory.
The goal is to bring this obsolete style up to date while offering high-definition graphics with hand-painted backgrounds and more permissive gameplay. The story has an important place, based on a branching scenario, without necessarily much dialogue but where each choice is heavy with meaning and impacts the rest of the game. Thus, eight different endings are planned!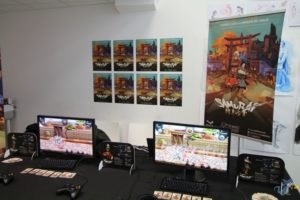 As the progression is thought of as a duo, decisions can be contradictory. Nothing will be arbitrarily imposed here on a dice roll but via PvP combat where the word of the strongest will prevail. A small, cleverly brought in PvP component.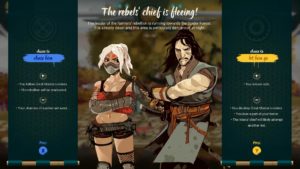 In the demo version, we could play co-op and play as Sukane or Tsurumaru. Sukane is a mobility-oriented samurai who interacts with her pet fox, Azu. For his part, Tsurumaru relies on his raw power and mastery of the katana.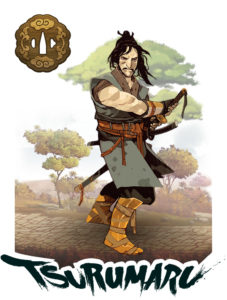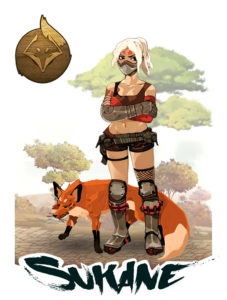 On a principle of horizontal scrolling, the characters advance to the right and are attacked by various enemies arriving from each side on 3 or 4 vertical lines. It is therefore necessary to be at the right level (a habit to be acquired) and to chain the blows: simple attacks, attacks of fury or, soon, cooperative attacks. In order to raise this cooperation gauge, the two players must learn to coordinate: hit the same enemy, protect themselves by attacking each side so as not to be overwhelmed, provide assistance ...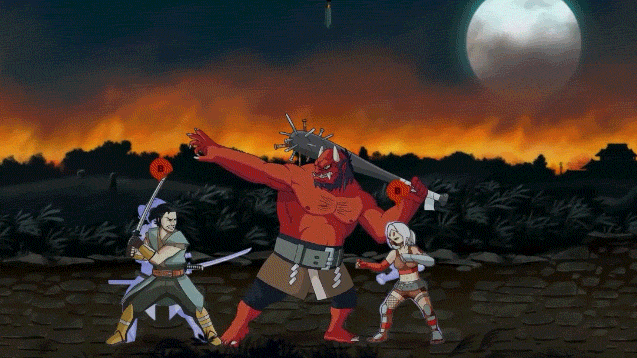 And it is important to work together because death is final: if the two characters fall and have no more life, we will have to start from the beginning! Even if the scores are partly individual, estimating the prowess of each at the end of each combat phase, it will be necessary to know how to share lives and do everything to avoid this fatal outcome.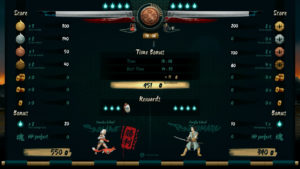 The demonstration was oriented towards the combat system, dynamic and efficient, where our characters found themselves facing hordes of enemies not presenting a great difficulty. There are still some concerns on this alpha version (such as problems with accuracy of attacks or sprinting the character), but the base presented is fun, the attackers falling like flies. Will that be enough to make Samurai Riot a success? Difficult to say because I can't wait to see more about the story now. I also admit to being divided on the definitive death and the obligation to play locally: an option to be able to continue the story would certainly be preferable as well as servers to play remotely (not everyone has their friends at home. ).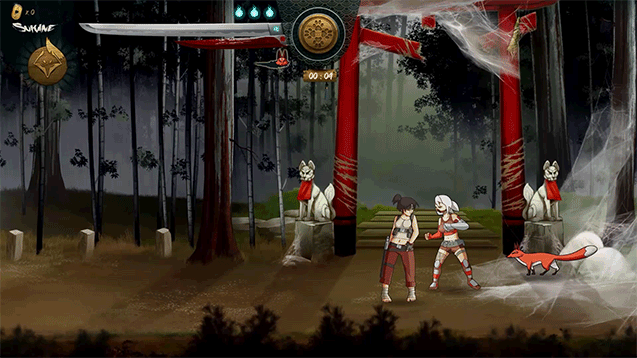 Currently on Steam Greenlight, the game would appreciate your "yes" if you like the concept. In a second step, the title should be ported to the PS4 and Xbox One consoles (except technical concerns but the title being developed under Unity, the port should go well).
Steam Greenlight
Other images of the game