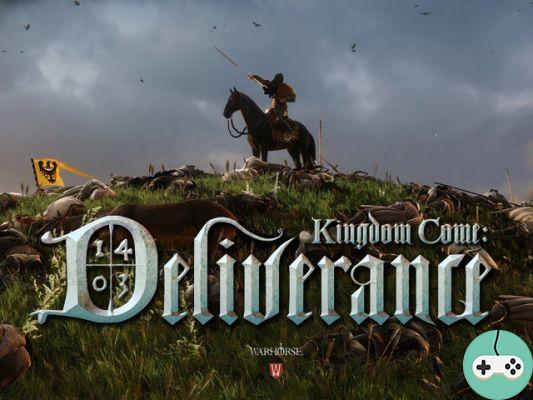 Today I'm going to tell you about a single player role-playing game, set in a realistic medieval world, with dungeons but no dragons: Kingdom Come: Deliverance.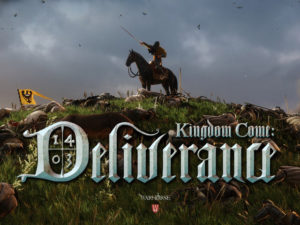 The story is based on historical events and takes place in Europe, in the 15th century, exactly in the year 1403. It is a troubled time, the old king is dead and his heir is weak. The new king's brother, hungry for power, allies with a faction of the nobility that sees this situation as an opportunity for advancement, kidnaps the king, invading the country with an army to plunder this now defenseless land. The aristocracy is divided. Civil war is coming ...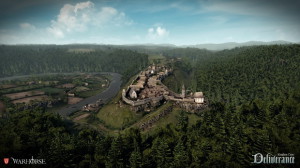 In the midst of looting and chaos, the son of a blacksmith will establish himself as a hero. With his house destroyed and his family murdered by the invading army, he must redeem himself, having been unable to protect those he loved, and put things back in place. Our task promises to be difficult: avenge the death of our loved ones, safeguard the legitimate sovereign of the kingdom and restore order. But beware, this is not a fairy tale and we are not the chosen one! It will be a dirty, difficult job that only a champion with enough strength and intelligence can do.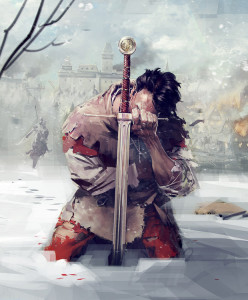 Our character is defined by our choices. Our capabilities and statistics grow based on what we do, based on our choices. And each choice has appropriate consequences. Quests can be solved in several ways, including through branched dialogue trees which grant us great freedom of speech. There are no class restrictions, allowing us to go any lane with no limit.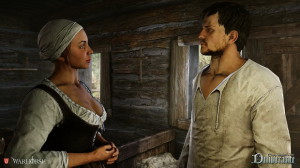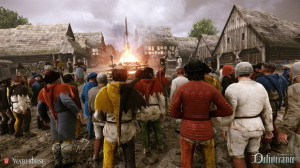 Stand tall like a brave knight in his mighty armor. Go it alone or find allies to fight battles. Quests are solved by brute force. Intimidate and threaten your enemies. Be confident, arrogant, or fair.
Sneak behind enemy lines like an invisible thief and assassinate the enemy. Stab. Shoot from a distance. Throttle from behind. Solve tough situations like invisible ghost, stealing important evidence and threatening people for information.
Win hearts like a popular bard, persuade the nobles with your silver tongue and convince them to fight each other. Use your wits rather than your muscles to get the job done. Share drinks with people, be the funny guy everyone enjoys ... and stab your rivals in the back when they least expect it.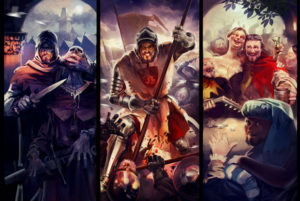 Here are the main features to remember:
Nonlinear story allowing to choose between being a villain or a savior. Each quest can be solved in several ways.
Revolutionary combat system based on reverse kinematics to deliver a rich but also easy to control system where the first person melee experience is authentic. Based on 15th century combat techniques, in collaboration with experts in medieval martial arts.
Improved the character to different playstyles (warrior, thug or bard) that can be mixed and matched as we see fit. We can develop our skills, gain new advantages and improve our equipment.
Very realistic and open medieval world, covering 5630m² for 30 hours of play (in the first act, out of a total of 3).
Large-scale battles and sieges at the head of an army.
Travel through the Middle Ages: sprawling towns, magnificent castles, towers, dark forests and dung-strewn villages.
Huge world that can be fully visited, on horseback or on foot.
Dynamic lively world where each inhabitant plays a role in their community. Day / night cycle where people work. We can help them when needed or try to interfere with their routine and see what happens.
Strong relationships with the characters. We can become a local criminal or hero, seduce women, threaten your enemies or forgive our defeated opponents.
Crafting weapons, cooking, brewing potions, or raising money. All of the crafting takes place in-game via mini-games, rather than soulless and boring menus.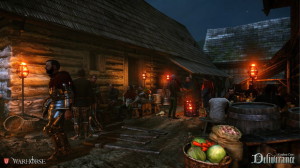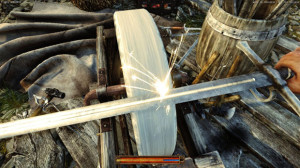 The project is supported by a studio of around thirty people, Warhorse. This studio is little known even if many people have directly worked on ambitious projects such as Mafia, Mafia 2, ArmA, Operation Flashpoint, Crysis 3 and Forza Horizon. Kingdom Come: Deliverance will be developed under Cryengine, supplemented by a house tool called RPG-Making Tools which allows them to simplify the development process and future additions. This tool should be made available to modders who want to create content for the game. Scheduled for the last quarter of 2015 on PC, Mac and Linux, they plan to port it to Xbox One and PS4 thereafter.
Good news: the project is already funded! They have in fact already raised more than £ 500 when they only asked for £ 000. We have therefore already achieved several objectives, which for the moment mainly concern music. At 300, the story will feature a female hero and at 000, the Motion Capture system will be used to animate the characters. Finally, if you are wondering if the game will be in spanish, the answer is yes!
The first interesting level is € 18 (£ 15), quite simply the game! A great way to help without spending a lot. For € 24 (£ 20), you get the game in a box. In addition, the shipping costs are free for Europe. For the same amount, we can have access to the beta, the game manual, the original soundtrack but we will be satisfied with the digital version.