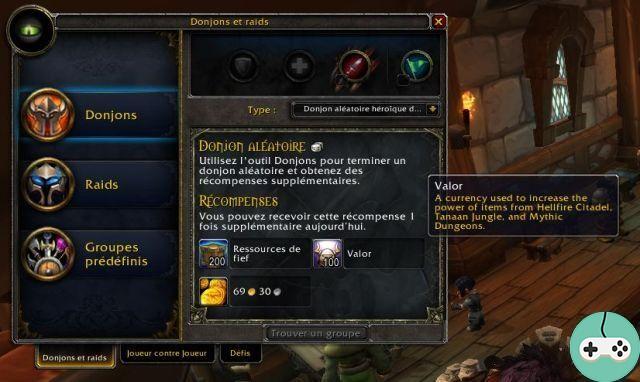 As you probably already know, Valor points will revert to 6.2.3!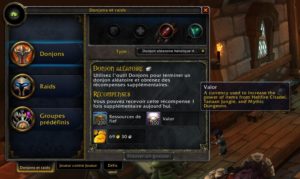 The ways already identified to earn Valor points are:
Premier heroic dungeon Daily Warlords: 100 points (up to 700 Valor per week if done daily).
Finish a mythical dungeon for the first time each week: 300 points (2400 per week by completing the 8).
Finish the weekly bonus quest (excluding mascots): 500 points.
Complete a Hellfire Citadel Wing for the first time each week in LFR: 150 points (750 per week by completing the 5 wings)
Complete a wing of the Foundry or Cognefort for the first time every week in LFR: 75 points (525 by completing the 4 wings of the Foundry and the 3 of Cognefort)
As there will be no maximum value in 6.2.3, it will be possible to achieve the maximum 4875 Valor points per week.
There's no hard weekly cap this time around, but at some point you will run out of Valor-awarding activities. https://t.co/o3poNHlRfZ
— WarcraftDevs (@WarcraftDevs) October 20, 2015
A few days ago, Watcher posted on the US forums an explanation of this maximum. He begins his explanation by indicating that imposing a maximum per week is always a concern because there is a feeling of delay as soon as we miss a week because we were sick, not motivated or that quite simply we did not have could reach this maximum. If one had calculated a goal of say 8 weeks to improve equipment, then any missed week results in a frustrating delay. And that leads to a feeling of obligation. Despite all these reasons, maximum mechanisms are sometimes necessary to balance, especially at the start of an expansion or when the impact of the players is important (such as the conquest equipment during a new arena season).
Without a maximum, there is an inherent decreasing return curve in the game. It is possible to start with the most effective and engaging activities and end with the ones you like least (or which are less effective). At a certain point, players stop by themselves when they judge that the time to invest is no longer worth the time compared to the time to invest. For those who do not go beyond 1000 points per week, they do not see a difference. For those who go beyond, the absence of a maximum offers a certain freedom, allowing in exceptional occasions to get ahead and accumulate a lot of points.
In parentheses, he adds that the first 2000 Valor points were of increased interest through the gear upgrade system, generally being used to upgrade weapons and jewelry that have greater impact.
The developers prefer to opt for a system that offers more freedom on how one wishes to obtain his points. It's up to the players to choose what they want to do, and when, and according to the creation of their own schedule!